Customer Insights for Financial Services
 23 June 2021 | 09:00am- 10:00am SAST
Cost: Complimentary
Transforming data into actionable insights
Dynamics Customer Insights enables data unification, allowing businesses to tap into a single view of every customer.  Better understand your customers' preferences and interests by unifying transactional, observational and behavioral data.
Date: 23 June 2021
Time: 09:00 – 10:00am SAST
Why attend?
Dynamics Customer Insights enables Financial Services businesses to:
◽️ Access strategic sales insights, market insights and service insights with 360-degree customer profiles and end-to-end views of the customer journey. 
◽️ Resolve customer identities with Artificial Intelligence/ Machine Learning.
◽️ Improve service based on deeper customer insights.
◽️ Build loyalty and boost customer retention.
See how SASFIN is driving data consolidation and powering strategic insights with
Microsoft Dynamics 365 & Customer Insights here.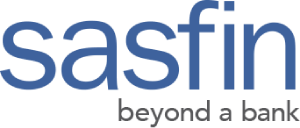 Unleash the power of your data!
Lance is a CRM expert with over 15 years experience. He has worked with all the leading Financial Services organisations in South Africa assisting them in enhancing their customer engagement.
Lance works at The CRM Team as a Sales Solutions Professional and is also certified to run Microsoft Envisioning and Business Value workshops.