Microsoft Dynamics 365 Customer Service
Deliver remarkable customer service every time
About
Deliver remarkable service every time
Today, companies can no longer focus only on customer satisfaction post-sale. It's about providing ongoing, meaningful and helpful interaction, and crafting amazing, personalised and highly relevant experiences.
A.I. is the driver behind that personalisation process. The more relevant an offer or advice is to a customer, the more cared for that customer feels. Adopt an A.I infused customer service solution and you'll support the full omnichannel. Your agents will have the resources they need to provide fast and effective service and deliver an exceptional customer experience.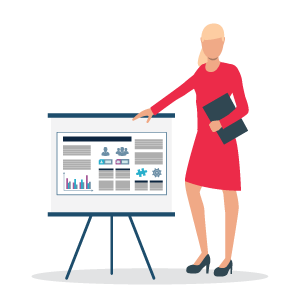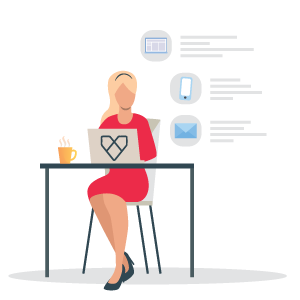 Easily create and maintain intelligent chatbots without having to code.
Microsoft Power Virtual Agents enables you to engage conversationally with your customers and employees.
The value of good data lies in what insights it generates to positively influence your business processes. Personalize your customer engagement with Dynamics 365 Customer Insights and gain the advantage.
From reactive to proactive
Optimise Decision Making With Actionable Insights
Deliver value at every touchpoint and personalize every interaction. Better anticipate customer needs by using Dynamics 365 Customer Insights and the omnichannel experience in Customer Service for a 360-degree view of each customers' journey. Quickly offer the most relevant knowledge articles to deliver more accurate results. Use relevance search to quickly identify the most useful articles. Search and choose articles faster with the help of highlighted search term matches in the results list.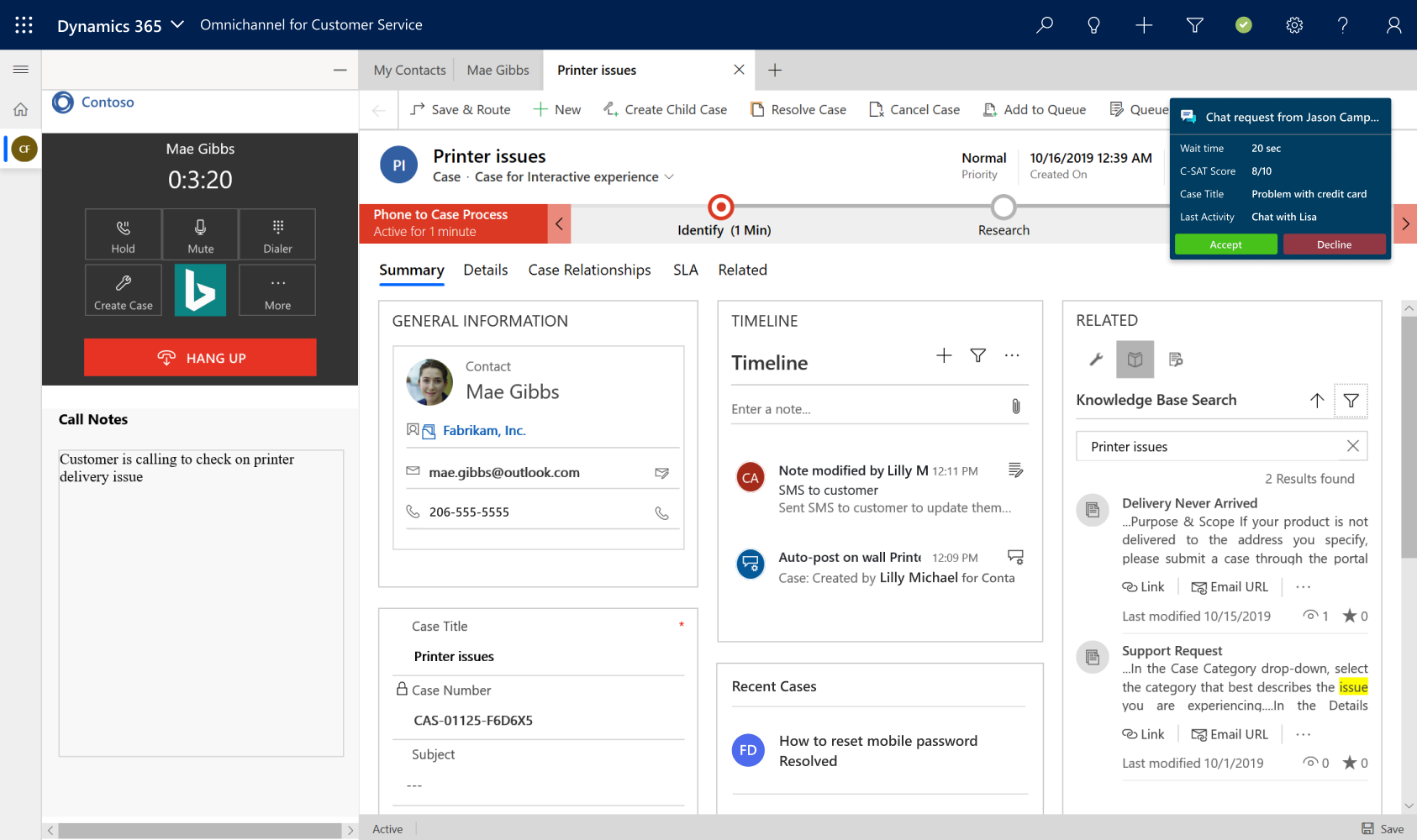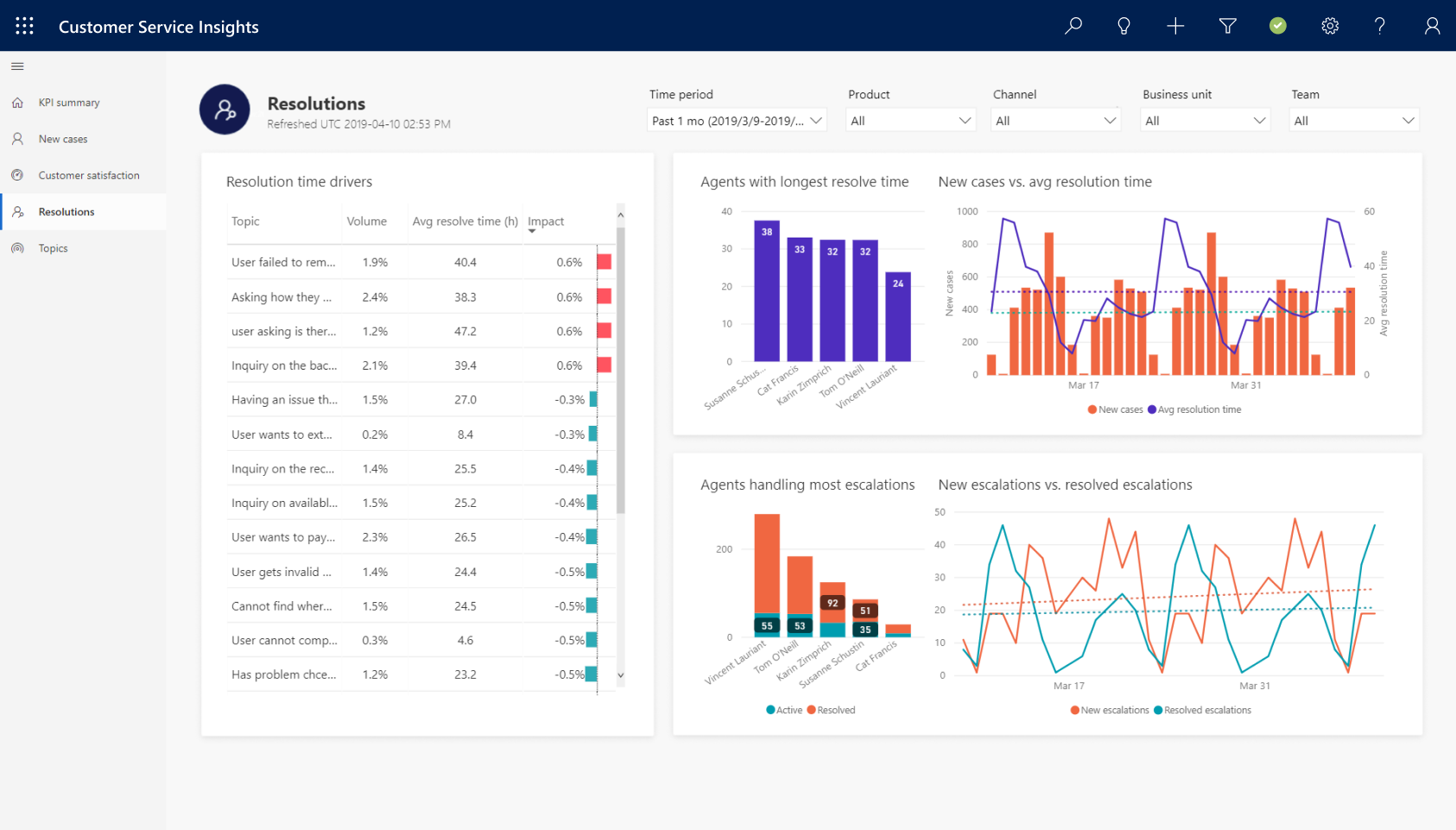 Empower your teams to improve productivity
Optimize agent performance and improve customer engagement by analyzing operations and agent interactions using Dynamics 365 Customer Service Insights, sentiment intelligence, and supervisor experiences.
Empower agents to be more productive and avoid escalations. Make smarter recommendations with agent-facing bots that use contextual data about customers and your business.
Unify technology to get more from your data
Build a single source of truth and make better business decisions with Common Data Service. Get a shared understanding of company-wide business data that's continually updated as data from different business apps flows into and out of the same data lake. Use the Common Data Model to do more with your data. Ensure customer service agents are referencing the same customer data as other departments in your company, across all business processes and apps.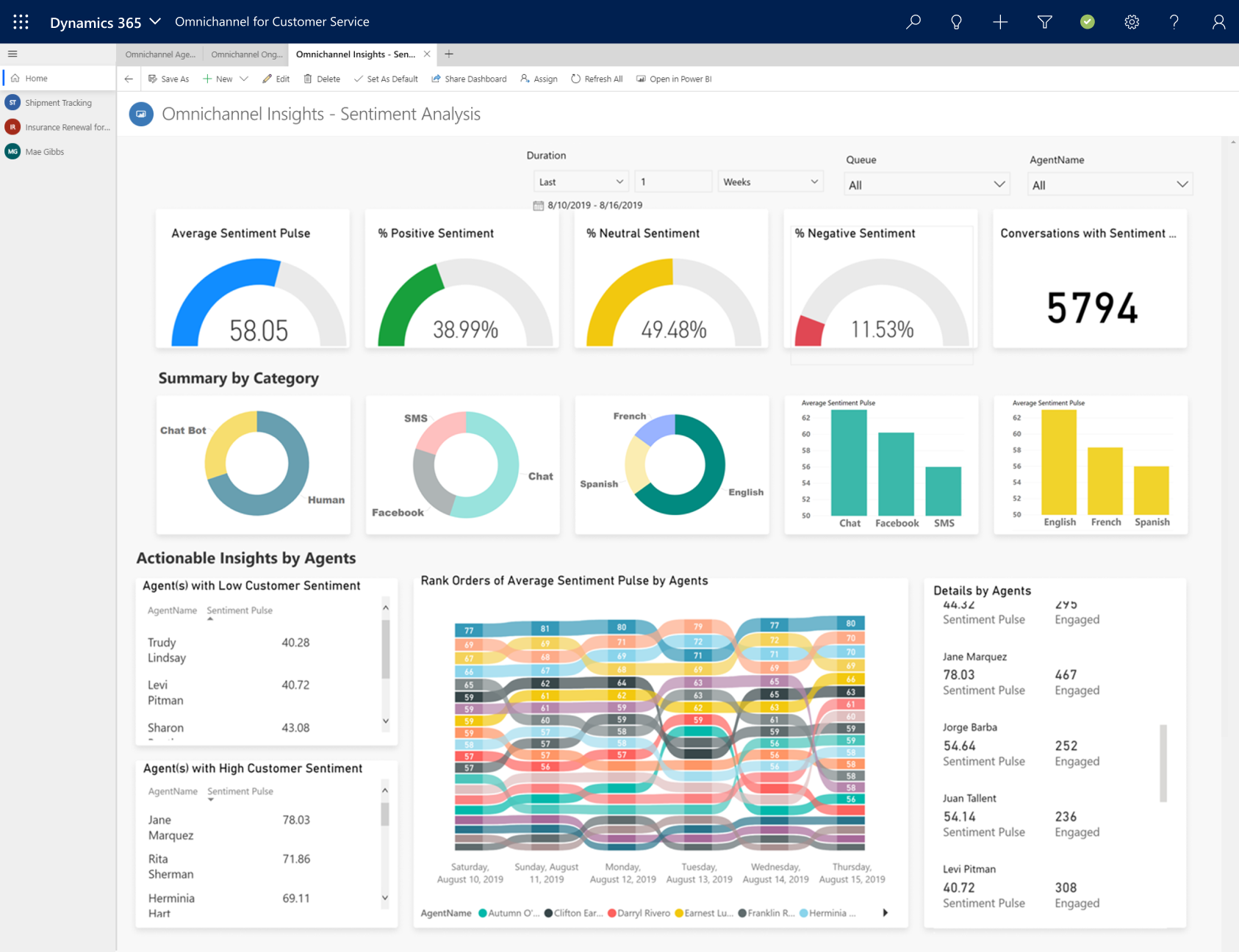 Driving data consolidation and powering strategic insights:
Microsoft Dynamics 365 & Sasfin Wealth
Towards a revenue-generating sales and service management platform:
Microsoft Dynamics 365 & ICON