Microsoft Customer Data Platform
The ultimate 360‑degree view of your customer
Engage customers in a
whole new way
Know your customers like never before with a real-time customer data platform (CDP) from Microsoft. Empower marketing, sales, and service teams with a self-service solution and AI‑driven insights.
Activate insights for meaningful engagement
Personalized experiences
Orchestrate customer journeys by activating insights in any marketing, sales, and service applications through turnkey integration and embedded customer profile cards.
Intelligent decision making
Discover deeper insights using rich data visualizations and dashboards. Deliver customer-centric experiences and processes using low-code custom apps and automated workflows.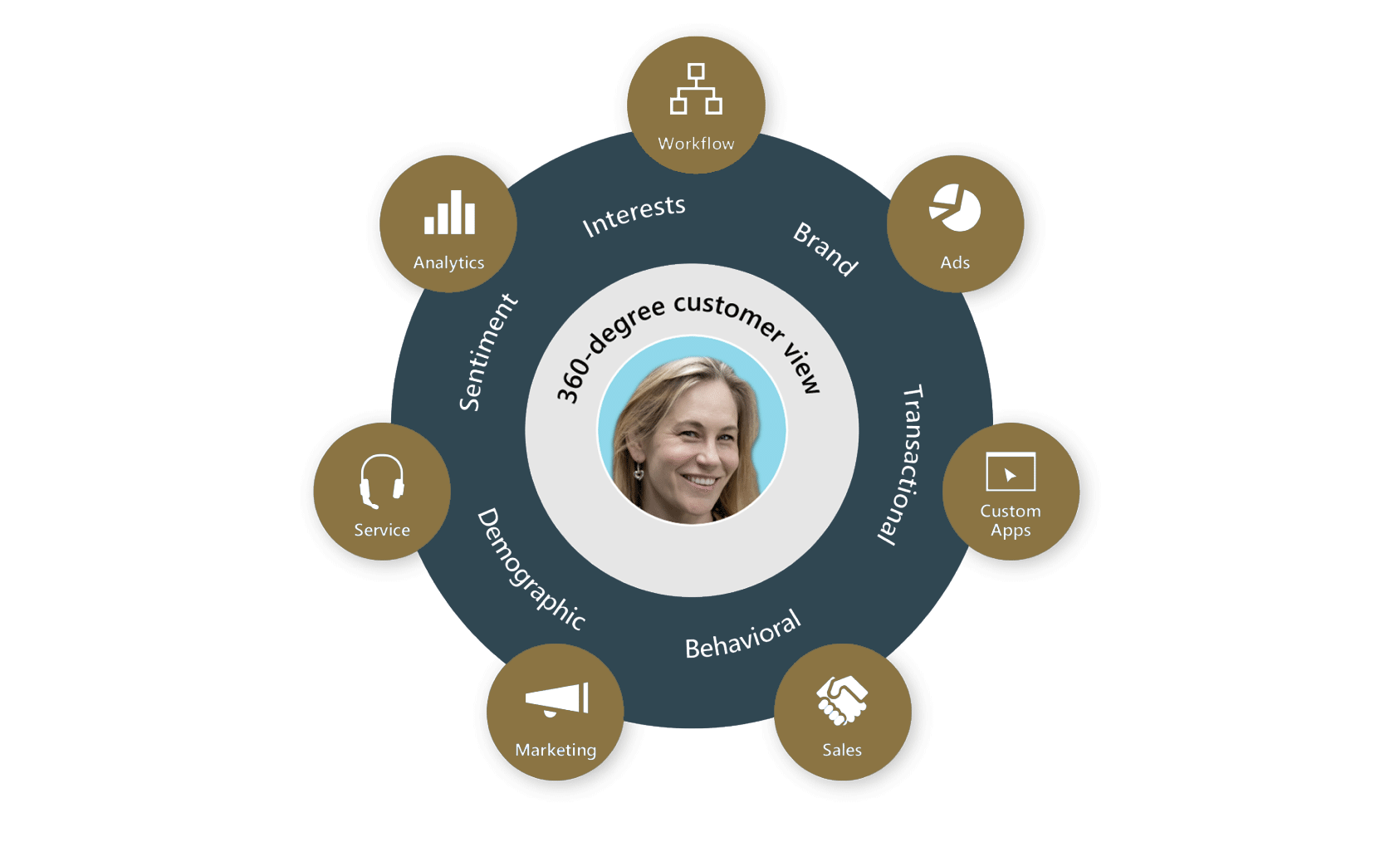 Unified data. AI-powered insights. Proactive engagement.
Center your customers and their experiences by leveraging unified data, AI-driven insights, and real-time guidance. Deliver personalized, meaningful interactions to your customers wherever and whenever they interact with your business.
Unify data for real-time insights
Know your customers
Unify transactional, behavioral, and demographic data to generate AI-powered insights using audience insights, a capability of Dynamics 365 Customer Insights.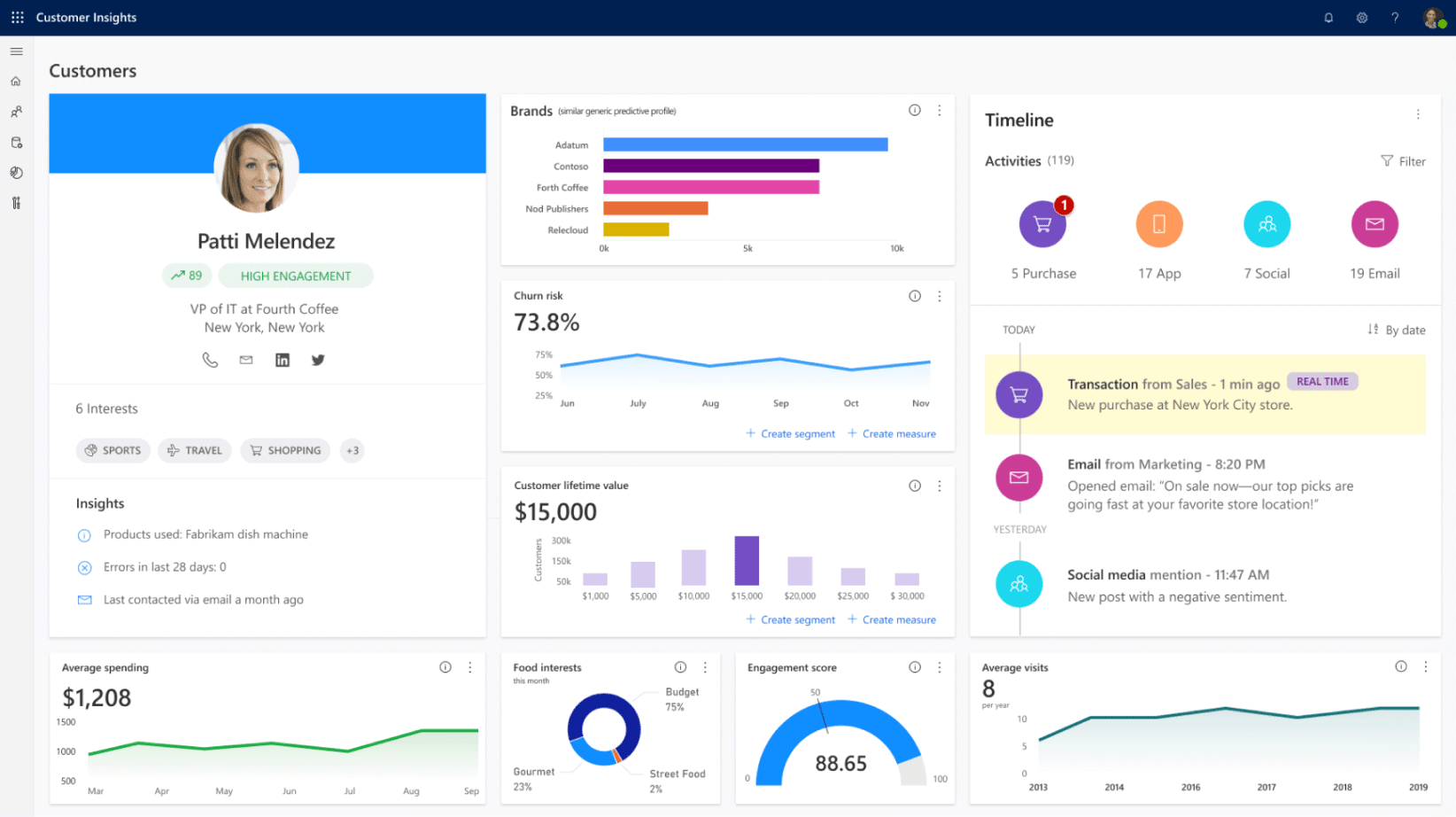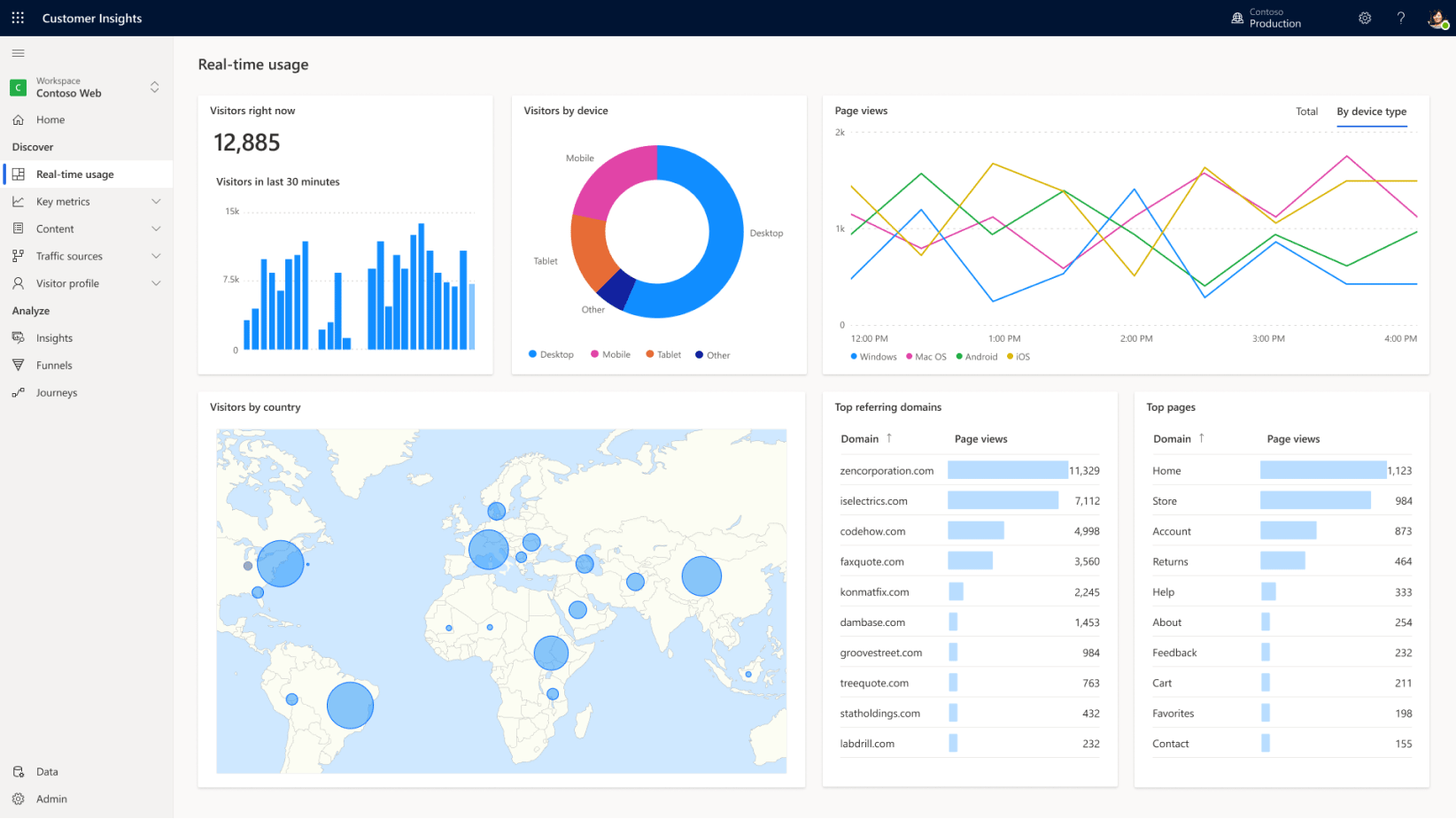 Understand customer behavior
See what customers are doing on your digital platforms using digital analytics from engagement insights, a capability of Dynamics 365 Customer Insights.
Capture customer sentiment
Bring in direct customer feedback from survey data to enhance customer profiles using Dynamics 365 Customer Voice.