Microsoft Relationship Sales Solution
Understand the unique needs of your customers all in one place.
Everything you need + more
Microsoft Dynamics 365 Relationship Sales combines LinkedIn Sales Navigator and Dynamics 365 for Sales. It enables businesses to unify sales and social data to identify the right prospects and to connect with them through personalised engagement.
Find
Find key decision makers and influencers from over 500 million LinkedIn members
Identify the best way to reach and connect with leads, including introductions from mutual colleagues and suggested conversation starters
View person and company information on every lead, contact, account and opportunity page by synchronizing relevant relationship data across LinkedIn Sales Navigator, Dynamics 365 and Office 365.
Close
Close deals faster by using process automation and a guided sales process
Increase sales velocity by pinpointing prospects that are most likely to buy based on predictive intelligence
Engage buyers with personalised content centred on their needs as well as similarities and connections between them and their prospects
Nurture
Nurture relationships with recommendations for your next best action, for instance, reach out to a colleague who is connected with the prospective client on LinkedIn
Integrated, Flexible and Scalable. Start with Dynamics 365 Relationship Sales, then add more Dynamics 365 modules as you grow.
Value proposition of Microsoft Relationship Sales Solution (MRSs) for your customers
 MRSs (Microsoft Relationship Sales Solution) is a discounted SKU that combines Microsoft Dynamics 365 for Sales and LinkedIn Sales Navigator which:
of B2B decision-makers think sales reps are unprepared.
of C-level or vice-president level executives use social media to make purchasing decisions.
of customers are lost because of indifference or perceived apathy, not because of mistakes.
Microsoft Relationship Sales Solution (MRSS) will help you stay focused on making smart moves toward building more business. MRSS combines the intuitive ease-of-use of Dynamics 365 Sales with LinkedIn Sales Navigator. It's infused with embedded intelligence to give you personalized information at the right time, with built-in predictive lead scoring.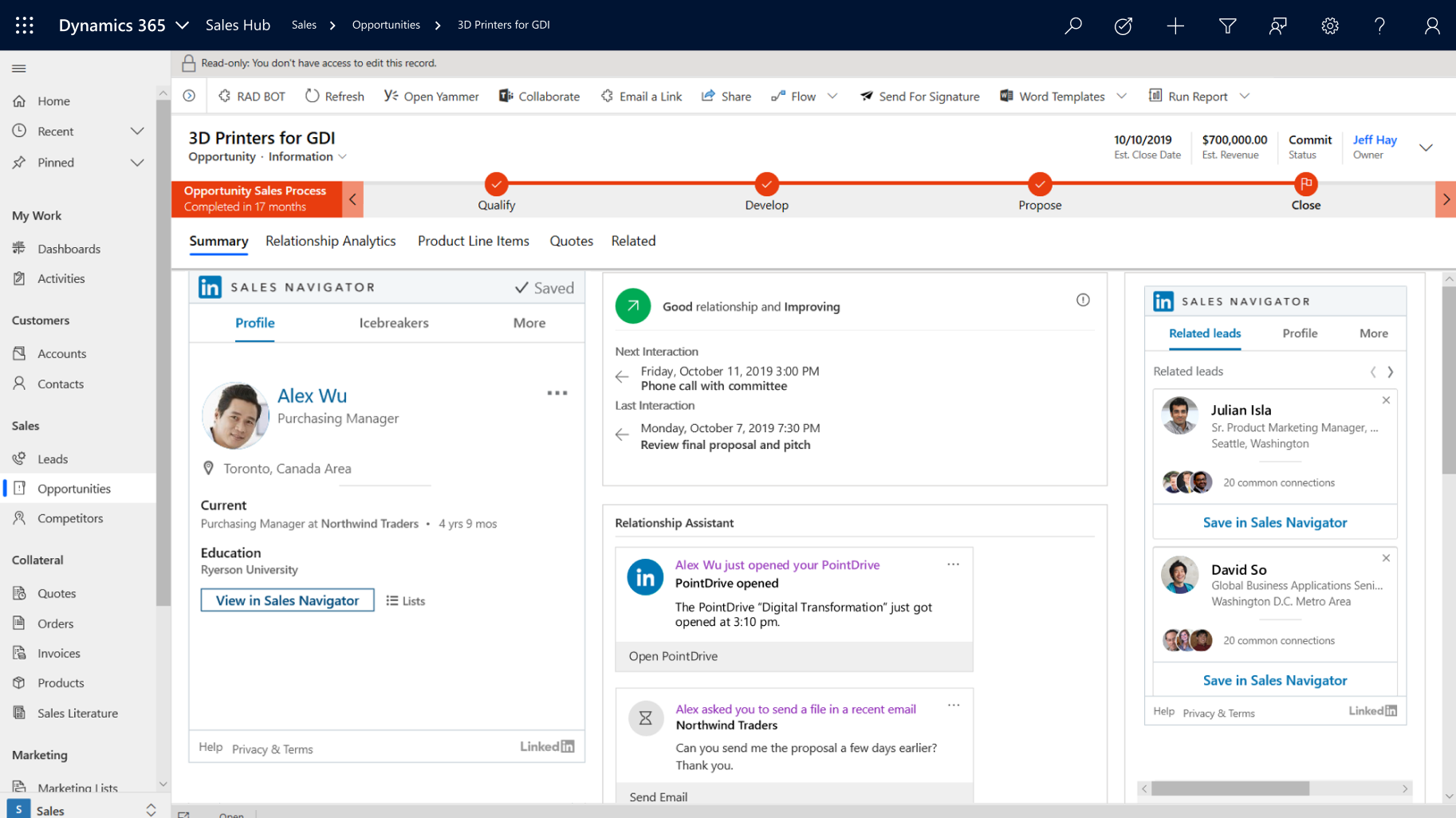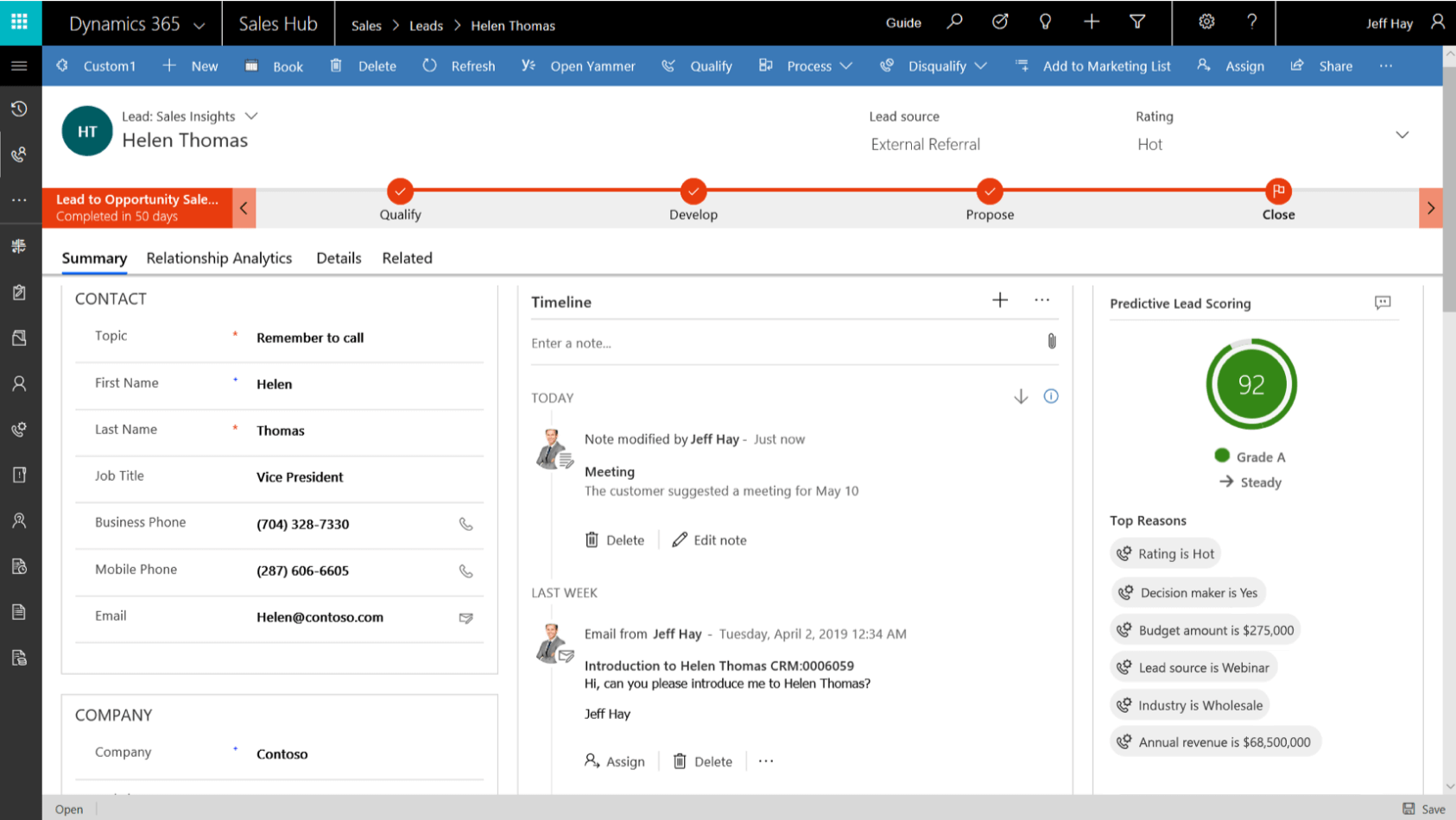 MRSS allows you to see the gaps in the sales pipeline, understand which leads might be primed to fix these gaps, and which relationships might need a little nurturing. You can find and prioritize the leads that are most likely to convert to a sale easily. Once the needs are part of the sales pipeline, the relationship sales solution offers suggestions to guide the sales process.