What's new in Dynamics 365 for Sales
Microsoft's Dynamics 365 for Sales is a sales automation and forecasting business application that is part of the Dynamics 365 platform. It enables salespeople to build strong relationships with their customers, take actions based on insights, and close sales faster. You can keep track of your accounts and contacts, nurture your sales from lead to order, track your opportunities and forecast accurately.
Here's what's new in the 2018 Spring release:
Embedded intelligence
Embedded intelligence (previously known as Relationship Insights) collects, manages, and analyses the diverse data and communications created throughout the sales process. It captures relevant activities and then automatically suggests the next best actions. In streamlining admin tasks, it free salespeople up to spend more time selling. Embedded intelligence has the following features:
Relationship assistant offers timely and actionable insights by continuously analysing customer interaction data stored in Dynamics 365, Microsoft Exchange/Outlook, and other sources, and then generating a collection of action cards with suggestions for relevant next steps.
Auto capture scans a sales user's Outlook inbox for messages and appointments relevant to deals they're working in Dynamics 365, and then offers them as candidates for tracking.
Email engagement monitors actions taken by recipients such as opened, clicked on a link, opened an attachment, or replied. Sales users can schedule when an email is sent and receive follow-up reminders.
2. Relationship analytics
Relationship analytics helps salespeople manage the opportunities pipeline by analysing relationships and presenting data and insights about the health of customer relationships. Relationship Analytics includes sentiment analysis to enhance relationship health calculations. Sentiment health analyses a range of customer interactions and signals to inform salespeople the health of their customer relationship. A simple, good, fair or poor scale is used.
3. Deeper LinkedIn Sales Navigator integration
With LinkedIn Sales Navigator integration, salespeople can tap into their professional networks and relationships to improve their pipeline.
In the Spring release, LinkedIn Sales Navigator controls have been added to forms. These give insights and help salespeople build connections as they work deals. The controls provide a full view into Sales Navigator member or company profiles, or focused views into lead icebreakers, mutual connections, and related leads, as well as account connections, recommended leads, and news.
With the LinkedIn Sales Navigator integration, salespeople now see LinkedIn profile pictures on dashboards, grids, and forms for any contact record synced with LinkedIn Sales Navigator. Seeing LinkedIn profile pictures for contacts helps salespeople build recognition of their prospects, and helps deepen connections throughout the sales process.
InMail is LinkedIn's way of messaging people. Now with embedded InMail communication within Dynamics 365, salespeople get one-click access to people in LinkedIn.
4. Standardised Dynamics 365 Sales Reports for Power BI
Using Power BI, Sales managers can easily take Dynamics 365 data and track sales performance across products and salespeople. They can also monitor the health of their pipeline and quickly identify at-risk accounts that they may want to focus their attention on. The standard report provides key KPIs like win ratios, lead conversion rates, and year-to-date (YTD) revenue.
As well as this, entire reports can be themed with your brand colours. When you apply a report theme, all visuals in your report use the colours from your selected theme.
These Power BI reports can then be embedded back in Dynamics 365 so that all your data is in one place.
Want to get more information around what a sales solution could do for you? Check out our solution's page.
Don't miss more articles by The CRM Team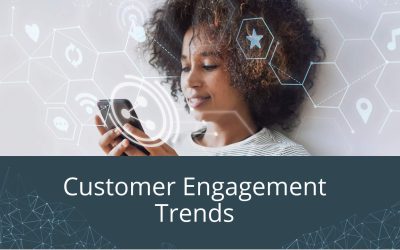 Customer Engagement TrendsBrands are built on the success of their customer service. Instead of it being a responsive measure to deal with complaints, companies are learning to take personalised, empathetic customer care right to the heart of everything they do. This...