What's new in Dynamics 365 for Customer Service
Dynamics 365 for Customer Service is a business application from Microsoft that is designed to empower agents to deliver fast, personalized service and support. With interactive dashboards, guided business process flows, and a timeline that delivers a unified view of customer communications, the application simplifies an agent's job and helps increase productivity. The application is available on the web in a browser and on mobile.
Here's what's new in the 2018 Spring release:
1. Improved dashboards
Customer Service Hub dashboards are a one-stop workplace where agents and supervisors review their workload and take actions to resolve issues. Dashboards make it easier to review and act on information coming from various entity views and queues, and make it easier to apply additional filtering with visual, global, and timeframe filters to quickly narrow down what is most actionable and urgent.
a. Tier 1 dashboard for agents
The Tier 1 multi-stream dashboard is displayed by default. The Tier 1 dashboard is tailored to help agents deliver the initial level of support needed, and handle multiple customer issues at the same time.
b. Tier 2 dashboard for service managers or team leaders
The Tier 2 single-stream dashboard helps customer service managers and team leaders monitor more complex or escalated cases in a single view. Users can drill down in to any section and the detail they need.
2. Improved business process flows with floating and docked mode
Business process flows ensure that agents enter case data consistently and follow the same steps every time they interact with a customer. Business process flows now support floating and docked mode for process stages, which lets agents view case information and update the process stages simultaneously.
3. Timeline view of customer interactions and activities
You can now capture customer interactions and communications by adding them as activities in the timeline section of the dashboard. The timeline section presents a unified view of everything that has happened with a case, such as email received, follow-up tasks, and automatically generated system posts, plus any notes taken during customer interactions.
4. New reference panel to search for knowledge articles
The new reference panel tabs allow agents to quickly find related records, or search knowledge articles for accounts, contacts, cases, and other knowledge articles.
5. Knowledge base article editor
Author and edit well-formatted content for knowledge articles using the new rich text editor. The editor brings common word processor features like advanced styling, linking, find and replace, and insert images and tables. Search, publish, and translate knowledge articles. Preview how the knowledge articles render on different devices before publishing.
Knowledge managers and authors can monitor the status of knowledge articles using new interactive knowledge management dashboards.
Want to get more information around what a sales solution could do for you? Check out our solution's page.
Don't miss more articles by The CRM Team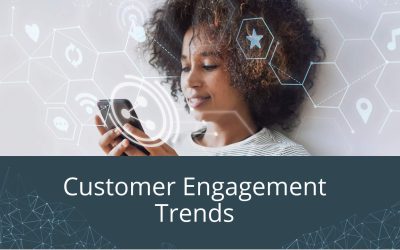 Customer Engagement TrendsBrands are built on the success of their customer service. Instead of it being a responsive measure to deal with complaints, companies are learning to take personalised, empathetic customer care right to the heart of everything they do. This...