Dynamics 365 – Is there substance to the hype?
There's been a lot of buzz around Dynamics 365. At their recent world conference, it was Microsoft's big announcement. And it marks their latest move towards cloud-only computing. Is it just good marketing? Or is it something substantial? Let's look at this in detail.
Five years ago saw Microsoft launch their cloud version of Office, Office 365. Reportedly, Office 365 is their 'fasted growing business' in their history.
[1]
Given this success, It's not surprising that Microsoft are applying the '365' to their new, cloud-only, version of their Dynamics suite. But are they just leveraging the 365, or is it a good comparison?
For those not familiar with Dynamics, Dynamics is currently the overarching name that Microsoft use to refer to their various ERP products (AX, Nav, GP, SL etc) but also includes their CRM suite. We heard a rumour that CRM was going to be separated from the Dynamics brand, but it looks like something much bigger is on the cards. If Dynamics 365 is as good a product as Office 365 then we are in for something truly great.
[1] http://www.theregister.co.uk/2014/01/21/microsoft_windows_azure_uptake_claim/
A true single source of truth – company-wide.
Dynamics 365 is certainly a bold declaration. Not only are Microsoft promising to bring together ERP and CRM together under a common data model, they are promising this will be the same data model that Office 365 uses. So, your data that currently sits across Office 365 will easily sync with your ERP and CRM systems – if you upgrade to Dynamics 365 of course. This is huge for Microsoft, and should be a big concern for many of its competitors.
In a world where Microsoft CRM and Dynamics AX/NAV/GP… etc competes against some big players, offering a common data sync with Office 365 is something that should get everyone else very nervous. Which company doesn't use at least one of Word, Excel, PowerPoint, or Outlook? Not many.
At The CRM Team, we already relish being able to say to companies how easily CRM Online links up with their O365 but sharing a common data model is a whole new level of love. Built on Microsoft's ever developing Azure network, it means easy access to powerful machine learning, and the exciting new development of the 'Internet of Things' (IoT) – think automated monitoring and servicing of devices or machinery.
The end to software bundling.
Another big change with Dynamics 365 is the ability for companies to pick what applications they want instead of having to buy everything.
Do you remember the era of having to buy whole music albums to get the one song you wanted? It sucked. But then iTunes came along, and people could buy just single songs. It was great. That's what's happening with Dynamics 365.
Instead of buying CRM you can just purchase their sales module, or just the marketing one – you can mix and match according to your needs. Have a contact centre? Then purchase that module for your contact centre staff. Have a field service team, or project team, then buy those modules. ERP comes in a module called 'operations' and a new module is introduced called financials. Simply buy licenses for the modules you want.
Additionally, Microsoft have also introduced different licenses for different types of staff. Some admin staff may just need to have limited access to data in modules but not need the full functionality of each module – they get a cheaper licences, under what's called a 'team view'. They can see the data, and do simple tasks but are restricted to certain functionality. Staff who need the functionality can get an app licence. For example, the marketing team can get a licence for just the marketing app. Staff who need greater access across many apps can get tailored plans. We think our customers will love this new flexible way of licensing.
Another big announcement is Microsoft's app store, 'AppSource'. Built on the success of Google's Play and Apple's App Store, AppSource is a place for Microsoft Partners and Developers to offer useful add-ons, simply and quickly. Customers can still commission custom adaptions and add-ons (XRM to the initiated) but now there is an option to see if somebody has already developed what you need. This is a great development for partners and customers alike. AppSource is live now so you can check what's already available.
Dynamics 365 is a bold, exciting move. Something we believe will not only live up to all the hype – but be even better.
Don't miss more articles by The CRM Team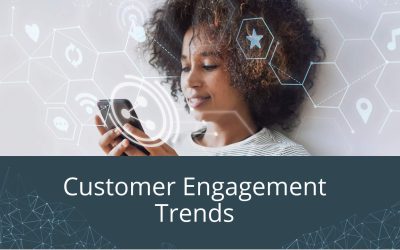 Customer Engagement TrendsBrands are built on the success of their customer service. Instead of it being a responsive measure to deal with complaints, companies are learning to take personalised, empathetic customer care right to the heart of everything they do. This...