Why our customers chose Dynamics 365 over Salesforce.com
In our post, Microsoft Overtakes Salesforce.com, we shared an important market shift: Global analyst Forrester placed Microsoft ahead of Salesforce.com for the first time.
This is hugely significant. To understand this trend, we asked our customers why they chose Dynamics 365 over Salesforce.
Here were their top 6 reasons:
1. Integration with Outlook, LinkedIn and other Microsoft technologies.
Most companies already use Microsoft's products: Word, PowerPoint, Excel, Outlook etc. So, it's no surprise that Microsoft is the leader in integrating those technologies with Dynamics 365.
Our customers love the fact they can work in Dynamics 365 without leaving Outlook. With Office 365 and Dynamics 365 built on the same common data model and hosted together on Azure, your data couldn't be more integrated. And with Microsoft's purchase of LinkedIn, LinkedIn's powerful Sales Navigator syncs directly with Dynamics 365.
While Salesforce also offers integration with Outlook, Exchange, LinkedIn etc. our customers said that the integration was more difficult and limiting in terms of functionality.
Our customers are being asked if they are seeing value in their technology investments – if it's having an impact on their bottom line.
This is something Microsoft is very strong in. Feature-by-feature, analysts consistently find little to choose between Dynamics 365 and Salesforce. But when it comes to the price of those features, there is no comparison. Microsoft is consistently lower in cost. And lower cost means a quicker time to proving value.
For instance, if you compare the core enterprise offerings, Microsoft Dynamics 365 Customer Engagement Plan costs $115/user/month. In contrast, Salesforce's Lightning Enterprise Edition costs an extra $35 per user per month at $150/user/month. However, with the Customer Engagement Plan, you get Customer Service, Field Service, Project Service Automation, Powers Apps and Microsoft Flow – all included. In contrast, Salesforce only includes the sales elements.
Microsoft's offering not only costs less, but it's a complete, robust, multifunctional CRM. It's much easier to get business value with a platform where you get more for less.
3. Simpler Development & Greater Flexibility
Your business isn't static, so neither should your technology. The ability to customize and develop your platform should be a key consideration when choosing between Dynamics and Salesforce.
Unlike Salesforce, Dynamics 365 is only built on widely used programming languages (.Net, C# etc.) . This means it is easier to adjust your platform – because you have a broader pool of developers to draw on: either in house, or through Microsoft's extensive partner network. And it also reduces the next issue…
4. Avoiding Getting Locked In.
Because many of the customisations on Salesforce are done in their own proprietary code, it makes switching platforms harder. If you do switch, you often have to start from scratch, meaning the longer you go on with Salesforce the more you are set to lose when you switch.
Salesforce has developed a
reputation for hidden costs
. These hidden costs often don't reveal themselves until deep into the purchase process.
Add-on Pricing – Salesforce sells all add-on functionality at an additional cost. In contrast, many of these features are bundled in Dynamics. eg. Salesforce's Einstein Analytics Platform is extra, but Microsoft's Cortana Intelligence Suite is part of the core Dynamics offering. Other modules such as Field Service, Customer Service are included in the Microsoft core offering. With Salesforce, they're extra.
High Storage Costs – Additional storage for Salesforce can be as high as $250 per GB per month. In contrast, Dynamics 365 is just $5 per GB per month. As your platform matures, this will become more and more of an issue.
6. What's coming in the future
Automation, Artificial Intelligence, Machine Learning. There's a huge technological wave coming. Companies will either surf on top of this wave or be crushed underneath. Google, Facebook, Apple, Amazon, Microsoft – all the big hitters are investing heavily in this. Salesforce realized this recently and went on a spree of purchases of AI start-ups. But in terms of spend, they can't compete.
For instance, Microsoft's annual R&D budget is $12Bn (at least $4Bn of this is AI). In contrast, Salesforce's turnover is just $10Bn. Microsoft is pumping the benefits of this research into Dynamics 365 at a tremendous rate and have made it a key focus in future development.
In Conclusion
Dynamics 365 is at the forefront of helping businesses like yours become more efficient and improve your bottom line. It will cost you less than Salesforce and you'll get more for your investment.
Why not join our customers and discover what Dynamics 365 could do for your business?
Don't miss more articles by The CRM Team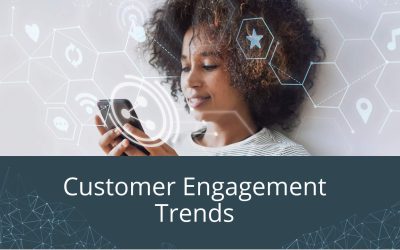 Customer Engagement TrendsBrands are built on the success of their customer service. Instead of it being a responsive measure to deal with complaints, companies are learning to take personalised, empathetic customer care right to the heart of everything they do. This...