CRM Customer Service solution
Deliver remarkable
customer service
…every time.
Adopt an A.I infused customer service solution and you'll support the full omnichannel. Your agents will have the resources they need to provide fast and effective service and deliver an exceptional customer experience.
"Since implementing the solution we have seen a huge improvement in client satisfaction."
Zamo Ngcobo – Team Lead, Astute, SA

See the benefits of a CRM customer service solution
Of consumers are loyal to brands who offer low effort interactions.
Is the average number of channels a customer uses during a single enquiry.
Of service organisations are unable to solve a service enquiry using a single application

Microsoft Dynamics 365
Microsoft Dynamics 365, the next generation of intelligent business applications.
Unifying CRM capabilities, they enable your organisation to grow, evolve and transform.
They ensure you can provide a consistent, excellent, customer experience – right across your organisation.
Customer Service +
Field Service:
Identify and solve service opportunities remotely.
Customer Service +
Sales: Manage project-based opportunities so that they are costed profitably and with the right resources .
Customer Service +
Marketing: Enable marketing and customer service teams to get a single view of your customer all on one platform.
Want to deliver remarkable customer service every time? 
Latest Customer Service Blog Articles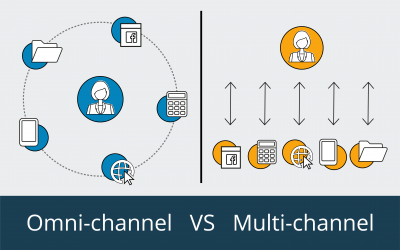 Omni-channel vs Mutli-channel. Is there a difference? The words multi-channel and omni-channel are often used interchangeably by experts and consultants alike, but is there a difference? We believe there is. Multi-channel refers to the fact that organisations...
read more