Our vision for the
Microsoft customer data platform
Realizing the Largest Benefits of Using Customer Data Platforms
Customer Data Platforms (CDPs) are a modern solution to a modern problem: disconnected customer data. We're currently living in a world full of data, but data is useless unless you have the tools to interpret it. This is the value that a CDP can bring to your organization. This guide will explain the benefits of CDPs to everyone in your business, with examples from Microsoft Dynamics 365, so you can get ahead with understanding your customer data.
Why You Need A CDP
With so many brands, products and services on the market, and millions of new businesses opening each year, customers can become overwhelmed with choice. When multiple organizations offer high-quality products or services, customers begin to pay more attention to how brands interact with them. Customers want to feel recognized, valued, and understood by the brands they interact with and the only way for you to create this feeling is to have data about them. Lots of data.
It would take a long time to manually collect data for each of your existing and potential customers across all platforms, not to mention how resource-intensive it would be. AI-powered CDPs have the capability to collect masses of data, including behavioral data from customer interaction, demographic data, and transactional data. Not only this, but the AI in a CDP can analyze this data for you, creating a unified customer database that can be used to personalize customer touchpoints and increase engagement.
There are three main ways CDPs can help you understand your customers better:
Centralize customer data, creating a single view of a customer using data from each step of the buyer's journey.
Analyze data to provide insights and recommendations.
Empower businesses to deliver personalized experiences, which are now expected by customers, in response to customer desires and needs.
Benefits of CDPs
Implementing the use of a CDP in your businesses can benefit all departments but especially the marketing, sales and customer service teams. Marketing teams benefit from the ability to deliver targeted marketing across channels, using content they know is relevant to a specific audience to stand a better chance of a conversion. This in turn raises the company's marketing ROI.
Sales teams benefit from personalized information on customers such as their loyalty, buying frequency, spending and recent purchases. Sellers can use data like this to optimize sales opportunities by delivering personalized sales engagements.
Meanwhile, customer service reps can view complete profiles for each customer, allowing them to provide proactive support to customers in a way that makes them feel understood.
Microsoft Dynamics 365 Customer Insights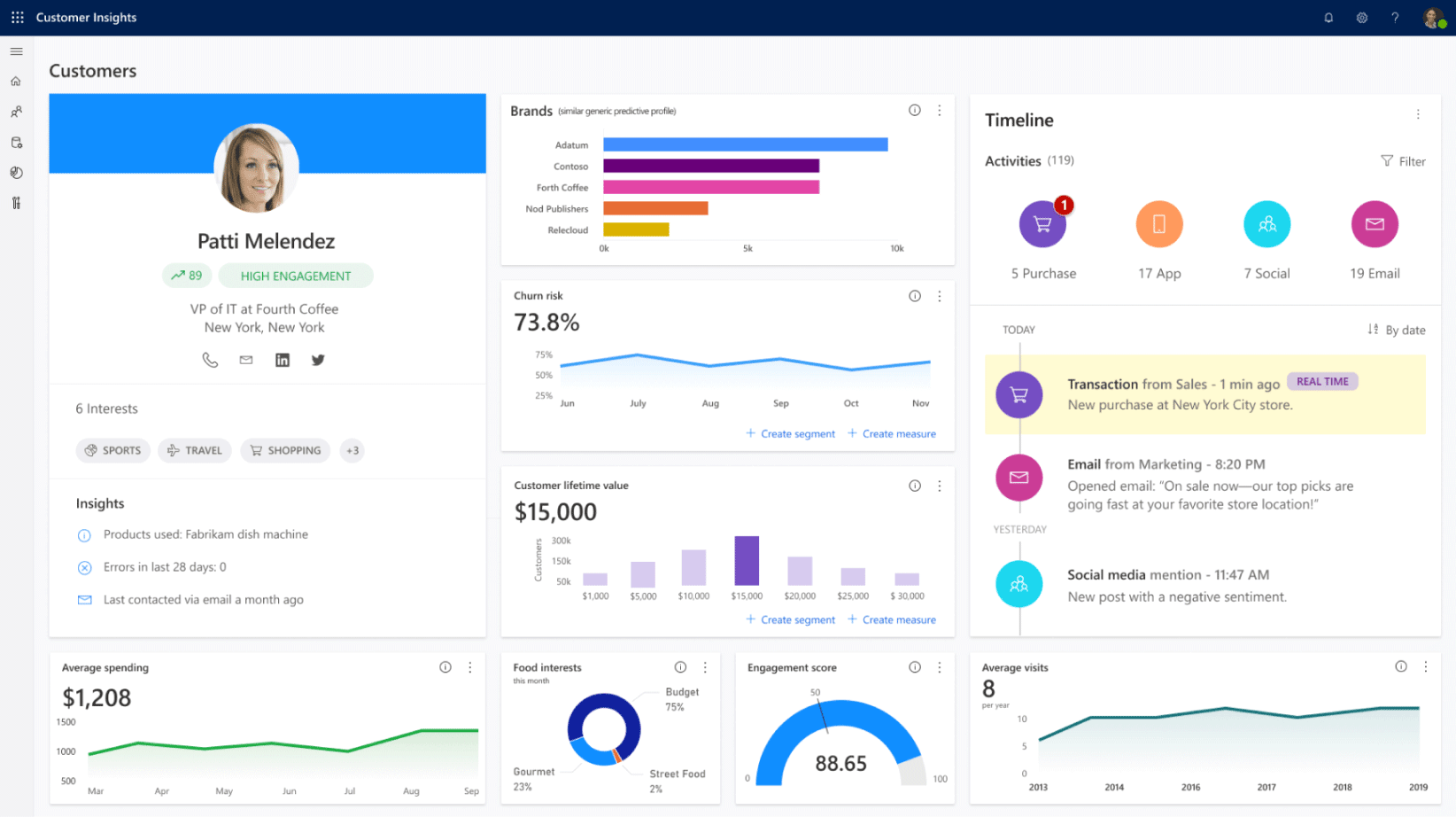 One example of a powerful customer data platform is Microsoft Dynamics 365 Customer Insights. Dynamics 365 Customer Insights provides a single view of customers by connecting data from a full range of sources. In addition, Microsoft's CDP ensures all data is managed securely and in compliance with GDPR regulations. Its capabilities can be split into Audience Insights and Engagement Insights.
Audience Insights
Microsoft Dynamics 365 combines both B2C and B2B data to generate real-time AI-powered insights that marketing, sales and customer service teams can all use to make informed decisions about customers.
Predict Customer Desires and Needs
Built-in AI and analytics help to predict customer lifetime value and transactional and subscription churn. The same models the CDP uses for these predictions can also identify opportunities for cross-selling and upselling with recommendations of products and services, increasing the value that each customer may bring. The AI makes recommendations for dividing your audience into demographic segments you can target separately, though you can also define your own audience divisions.
AI-powered Insights Deliver Meaning
Marketing, sales and customer service teams benefit from real-time customer data collecting from Dynamics 365 Marketing, Sales and Customer Service. This comprehensive data allows them to deliver personalized journeys to clients across marketing, advertising and engagement platforms.
Deliver Personalization for Your B2B Clients
The Microsoft Dynamics 365 system allows the sales team to shorten sales cycles with unified account profiles, complete with client activities and insights. On top of this, third-party integration means data from other sources can be used to increase the accuracy and quality of leads, while AI models will identify at-risk accounts so you can respond with a proactive retention strategy.
Build Customer Trust
Data itself is a sensitive topic. Customers want to know they can trust brands to keep their information safe. With Microsoft's customer experience platform, customers are linked to their consent preferences, which refresh automatically so you can honor them easily. It also has tools to easily secure customer data so you can achieve your marketing goals while complying with GDPR and CCPA.
Engagement Insights
The other side of the capabilities of Microsoft Dynamics 365 Customer Insights helps businesses understand customer behavior with cross-channel analytics.
Optimizing the Sales Funnel
Built-in features allow marketing, sales and customer service teams to view how many and what type of customers are moving through each step of the customer journey so that you can optimize your website and mobile app for conversion. These insights can be even more specific with the ability to carry out funnel analysis on different customer segments.
Understand Customer Behaviour
AI-driven insights from your website and mobile help marketing teams understand customer engagement. The system tracks customer behavioral data and creates real-time reports so teams can easily identify patterns and make informed decisions to increase engagement and conversion rates.
Set Up Customer Insights Today
With such a comprehensive view of each and every one of your customers, you almost can't go wrong when it comes to delivering great customer experiences that will keep customers coming back to your brand. Contact us to help optimize Microsoft Dynamics 365 Customer Insights today.
Don't miss more articles by The CRM Team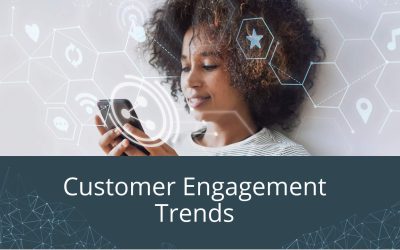 Customer Engagement TrendsBrands are built on the success of their customer service. Instead of it being a responsive measure to deal with complaints, companies are learning to take personalised, empathetic customer care right to the heart of everything they do. This...