Nucleus Research: Dynamics 365 + Sales Navigator significantly increases your sales productivity.
Get an hour back each day. That was the conclusion of global tech analyst, Nucleus Research when they looked at LinkedIn's Sales Navigator with Dynamics 365 for Sales. Putting it another way, using this combination gives you a 12-15% increase in your productivity. Think how many more deals you could close because of this.
This is a big claim. But it's not unreasonable. We've been using LinkedIn Sales Navigator with Dynamics 365 for months, and have been experiencing the benefits.
Now, when a lead comes to us we get all the data from LinkedIn alongside it. From this one lead, we can easily identify all the stakeholders associated with the deal – without leaving Dynamics 365. We can see their photos, job title, past work history, connections, etc. It's incredible.
But don't just take our word for it, you can read the report here. Or better still, see it in action in this short video:
Nucleus Research concludes:
"Clearly Microsoft has an advantage with the sheer volume and granularity of business relationship data within LinkedIn."
What's stopping you from having that advantage too?
Talk to us today.
Don't miss more articles by The CRM Team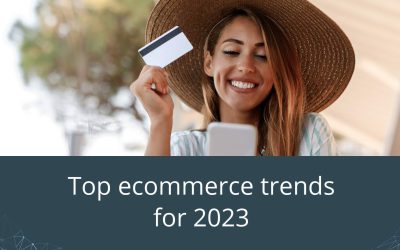 Top ecommerce trends for 2023ECommerce is one of the most rapidly evolving industries in the world. In order to remain relevant and competitive, businesses must stay up to date with the latest eCommerce trends as well as the ever-changing expectations of their...