Microsoft | LinkedIn – Sleepless nights have arrived for Microsoft's competitors!
Last year we wrote about
Microsoft's acquisition of LinkedIn
and why competitors will be having sleepless nights.
Now those sleepless nights have arrived!
On Monday, Microsoft and LinkedIn threw out their first challenge to Salesforce.com. In an article released by Reuters, Microsoft CEO, Satya Nadella shared the companies plan to integrate LinkedIn data with their Dynamics 365 offering.
According to Microsoft, the upgrade will help salespeople become more efficient. With new insights from LinkedIn's 500 million professionals, this solution will help salespeople improve their pipeline by,
Recommending ways to save an at-risk deal.
Displaying LinkedIn personal and company information on every lead, contact, account, and opportunity page in Dynamics 365.
Daily updates between systems, which automatically save accounts and contacts in Dynamics 365 to Sales Navigator.
The new solution will comb through a salesperson's emails, CRM, and LinkedIn to gain insight into their relationship with a potential customer. And ultimately give recommendations on the next best action to take.
"We're introducing a single offer that brings together LinkedIn Sales Navigator and Dynamics 365 for Sales… at about half the cost of competitive solutions." Said Microsoft on Monday.
Nadella also said that artificial intelligence (A.I.) will be central to this software.
"I want to be able to democratise A.I. so that any customer using these products is able to take their own data and load it into A.I."
As the first major product initiative built off the Microsoft, LinkedIn deal, this will be a turning point for Microsoft. In an interview last year,
Business Insider
asked Nadella why they bought LinkedIn. His response was simple.
"This is really all about expanding the opportunity we have, going beyond productivity and collaboration tools, to having a professional network."
We all know LinkedIn is the business social hub and is a fantastic source of data for salespeople. So, we're excited to see the first updates to Dynamics 365 that will include LinkedIn.
Read the full article here: Microsoft's Nadella banks on LinkedIn data to challenge Salesforce
Don't miss more articles by The CRM Team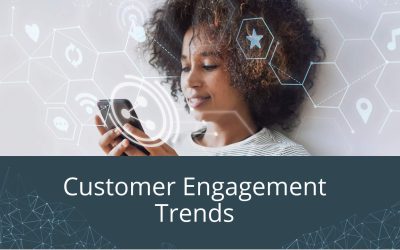 Customer Engagement TrendsBrands are built on the success of their customer service. Instead of it being a responsive measure to deal with complaints, companies are learning to take personalised, empathetic customer care right to the heart of everything they do. This...