Five Golden Rules Every Great Field Service Organisation Follows
Surprise and delight
. Sound familiar? For years, that's been the go-to phrase when it comes to customer experience.
The mantra's stuck around for a reason, but the route to the promised land has changed.
Now, surprise and delight means not only delivering great customer experiences, but leveraging the power of tech in doing so – a fact that holds true for field service organisations in particular.
The reality is that in today's hyper-competitive, tech-saturated marketplace, customers have come expect more than ever before from Field Service Organisations (FSOs):
Personalisation.
Rapid order turnaround.
Agility.
At the same time, strategies that place too much value on new customer acquisitions through a short-term tech focus tend to be unsustainable.
So, how can FSOs navigate this new business landscape and use tech to power long-term sustainable goals? Here are five rules to bear in mind:
1. Avoid profit tunnel vision
It's easy to become blinkered by a profit-focused mindset. While that attitude may work for a while – or seem to – the problem is this: when profit generation becomes (and stays) uppermost of mind, short-term decision making tends to dominate, to the detriment of more important long-term goals.
The next client … the next big sale … focusing too hard on these can come at the cost of your current customer base.
Remember: your existing customer base is your most profitable base. Also: it's expensive to acquire new customers. Your current customers' experience with your organisation should therefore be a high priority. So, improve the customer journey, making sure it's studded with positive interactions and value-adds – repeat business and referrals await.
Consider this: a customer calls in, needing to have a piece of equipment repaired. The repairs are done, and the customer walks away happy. However, since the customer isn't a specialist, what he'll remember most about the process is the customer service he received. Sometimes it's just as much about how you make a customer feel as the actual service you provide.
Yes, tech can be expensive. And for some, the promised benefits – increased efficiency, streamlined workflows, improved agility – can seem a little intangible.
However, the reality is: your competitors get it. They know the value of tech. And chances are, they're investing in it a big way.
The result? When enough businesses begin to transform, everything in the marketplace changes. The benchmarks customers expect service providers to meet go way up. The ways in which clients expect to interact with businesses (including yours) are completely remade.
Consider:
The rewards of real-time. Mobile technology means that field techs can connect to real-time feeds from the office and customers. This not only means they're more visible, but that they're able to respond far more quickly to changes or order updates. Are your field techs making use of mobile?
The way the Internet of Things (IoT) is changing machine maintenance. The old paradigm: a device breaks or needs an overhaul. Only then does a customer phone in with a request for service. The new model: IoT devices send and receive data all the time. Now, you can receive an automatic notification of the need for a service or repair, without either you or your customer needing to lift a finger. Now imagine this: your local car service centre phones you, because your car has sent an alert that it's time for a service. The agent asks if he or she can book you in for a Tuesday morning, your preferred time, based on past data. You agree – it's not only convenient, but you're left with the sense that your service centre really cares.
The right customer information – information you're probably already collecting – contains a goldmine of untapped business potential. That is, if you have the right tools to uncover it.
The right data analysis can reveal everything from up-sell and cross-sell opportunities, to ways in which to maximise your most profitable customer relationships, refine service delivery based on past feedback and identify your most profitable customer groups and product types. Gone is guesswork. In its place – data-guided decision making.
More importantly – data is the core of personalisation. And personalisation has come to define the most critical interactions in business today. Customers expect you to understand their needs and provide tailored, individualised service. To do that – and do it well, without draining your resources – you need the right tools to dig into your data.
For example, by knowing what products or services a customer ordered from you in the past allows you to streamline how you interact. It also allows you to suggest relevant options, upgrades and associated services.
Driving profitability is not all about what's 'out there'. In fact, what's going on inside your business is often the most critical aspect when it comes to your bottom line.
Schedule optimisation is one internal process that can drastically improve profit. For example: by using Microsoft Dynamics 365, technicians can dramatically increase the number of appointments they're able to fit in each day, improving both productivity and profitability.
As your business grows, increasing efficiency becomes paramount. Failing to put the systems in place to allow you to grow – without adding to headcount – can mean the difference between linear and exponential profit growth.
5. Don't forget your most effective sales channel – your field technicians
Finally, consider your field techs – the people who are out there interacting with customers every day.
Field techs are the face of a business. So, make sure you empower them to consult with and add value to each client interaction.
This can mean anything from adding a touch of personalisation to every meeting, going the extra mile when it comes to fulfilling an order, or using tech to streamline order processing, parts ordering and payment. Doing so can be a powerful differentiator in the market.
Don't miss more articles by The CRM Team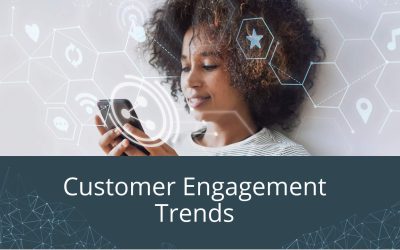 Customer Engagement TrendsBrands are built on the success of their customer service. Instead of it being a responsive measure to deal with complaints, companies are learning to take personalised, empathetic customer care right to the heart of everything they do. This...