10 Reasons Why We Use Dynamics 365 on the Microsoft Cloud
Here's ten reasons why we've chosen to go with Microsoft Dynamics 365 on the Microsoft Cloud:
1. Higher Security
The level of data-security that Microsoft provide is far higher than many companies can afford to provide by themselves, and it is all included in the price, taking that worry away from you.
2. Less Hassle
Upgrades, maintenance, and system administration are all managed at Microsoft. This means you won't need to spend time or energy managing a dedicated IT department or contractors when servers go down or software updates mandate a system tweak.
3. Lower Costs
Because there is not a big hardware install, your capital expenditure is much lower. So you benefit from better cash flow and greater flexibility, which reduces your overall costs.
4. Greater Flexibility
You can add or remove users as your business requires them. So short-term projects become cost-effective, because you only pay for additional license fees for the duration of the project. And as your business grows, so does Microsoft Dynamics 365. Because it can run 100,000 users concurrently, Dynamics 365 will never cap your growth.
5. Quicker Return
Time is money, and with the on-premise set up being far more complex, you will get a much quicker return in your business if you opt for an online system. The online system can be installed in a day and your business can be running it at its max in a matter of weeks, meaning you'll quickly see a meaningful return on your investment.
6. Assistance Wherever You Are
Wherever your company expands to you'll find that there'll always be a Microsoft partner proficient in Dynamics 365 nearby. This means that help or advice will never be far away. With Microsoft Dynamics 365 currently operating in 40 countries in 41 different languages, it's truly a global product.
7. Greater Access
With the world becoming more mobile, it's essential that everyone in your business can access information wherever they are. With Dynamics 365 you don't even need a laptop as you can get full functionality via your tablet or even your cell phone (Android, iOS, or Windows).
8. Greater Cost Efficiency
You only pay for the users that are active on the system. In traditional deployments you purchase a number of licenses up front but with Dynamics 365, you can adjust what you pay according to the needs of your business. So the cost is mainly an operational cost, and only increases as your business does.
9. Guaranteed Uptime
Microsoft promise a 99.9% uptime or they will give you your money back. With multiple global data centres, you don't need to worry about glitches or bugs, or even cyber attacks, as Microsoft has this covered, leaving you to focus on your core business.
10. Strict Data Protection
Because we care about your data, if you go with us, we'll place your data in centres in Europe, where the strict European laws ensure that your data remains your own. In contrast, if you house your data yourself, you come under the data protection laws of the country that you reside in.
If you are looking for a fully connected system so you can focus on your business, view Microsoft Dynamics 365 here!
Don't miss more articles by The CRM Team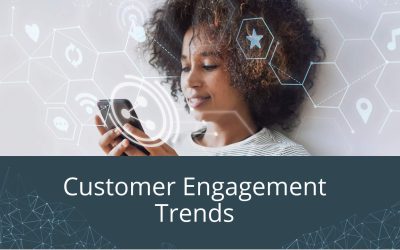 Customer Engagement TrendsBrands are built on the success of their customer service. Instead of it being a responsive measure to deal with complaints, companies are learning to take personalised, empathetic customer care right to the heart of everything they do. This...