Women Who Do It All: Family, Home, and Career.
South Africa will celebrate this year's Women's Month under the theme: "Women's Socio-Economic Rights and Empowerment: Building Back Better for Women's Improved Resilience". As part of The CRM Team's August monthlong theme, we aim to inspire women from all walks of life.
Among the most admirable qualities of women is their ability to juggle many roles. For example, wives, mothers, and career women. The ability to play all those roles at once is admirable, but also quite challenging.
There is no one-way formula to handle a career, being a wife, and motherhood – no clear instruction on how to "have it all." But one thing is for sure, you can do it, and you can do it well.
A woman's career ambitions and her responsibilities as a mother are in constant conflict from what I have heard, but as a woman, you should be able to thrive in both. As a Marketing Manager, a wife, and a mother of three beautiful girls, it is only by grace and my support structure that I have managed to juggle all of the roles.
There is no doubt that there is difficulty in managing to be a wife to my husband and making sure that we spend as much time together as we can, then giving individual attention to all three of my daughters, and then making sure I give my utmost best in the role I am in at work.
So how do I do it? Firstly, having a supportive and active partner makes a huge difference. We do everything together, we raise our children together, and we succeed in our careers together. Having a strict routine works wonders for me.  A routine that gives equal attention to my family and career – because it requires a lot of attention. Someone once said that there is no such thing as "work-life balance" just life and I fully live by that motto. It is quite important to work with people that understand that you have a life outside of your work and once that is clear it gives time for your personal life to thrive as well.
A lot of young people currently feel like they have to choose between having a career and a family – but what if I told you that you can do both? I hope to inspire women to see that you can have both! With a bit of hard work in between it is very much possible to excel at home as a spouse, a parent, and at work. It all comes down to the environment you choose to be in, having a child or a family shouldn't limit your career goals.
I was 17 years old, stepping into my matric year, when I left my parent's home and started my own life. At that point, I was not sure how I would have the financial resources to study further since I did not have any support structure at that point in my life. My circumstances did not determine my future, so I decided to give it my most determined shot, and to do my best to pay for my studies and become an independent person. I made it a life goal to have a partner that would be supportive and to give my children a support structure. I had that same mindset with my career as well, to give my all and go above and beyond to excel. I am also not saying there aren't tough times, but it is how you as a person react to it and how you decide to approach it that makes a difference.
Of course, there are things I have had to push aside in order to have work-life harmony, like having a hobby. However, I still set aside time monthly to go do my nails and spend time alone with my husband. Times like those are very important.
My story is not a guide on how to be a career woman, wife, and mother. It is simply to inspire all women out there to know that it is possible to balance it all, it might not be easy but you can do it! Your personal goals are as important as your career goals. Never feel like you have to choose.
You are a phenomenal woman and there is nothing you cannot achieve if you put your mind to it.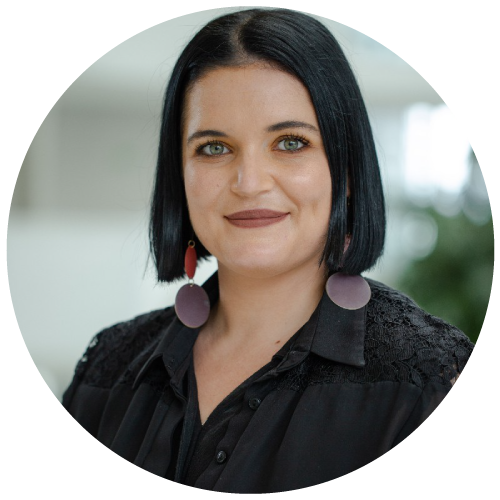 Bianca Kruger – Marketing Manager
Bianca Kruger is the Marketing Manager at The CRM Team, with responsibility for marketing programs, brand management, strategic marketing campaigns that drive business objectives. Bianca has over 10 years of experience in B2B and B2C marketing and holds a qualification in Business Management.
Innovative, Dynamic, and Passionate is what best describes Bianca.
Don't miss more articles by The CRM Team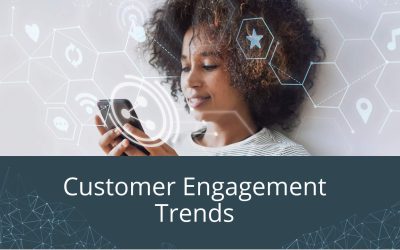 Customer Engagement TrendsBrands are built on the success of their customer service. Instead of it being a responsive measure to deal with complaints, companies are learning to take personalised, empathetic customer care right to the heart of everything they do. This...