Complimentary Breakfast Event
What's New in Dynamics 365 &
Power Platform
16 November 2022 | 09:00am- 13:00pm SAST
Venue:

Cape Town Marriott Hotel Crystal Towers
What's New in Dynamics 365 & Power Platform
The CRM Team is delighted to invite you to the "What's New In Dynamics 365 & Power Platform"  Breakfast Event. We are thrilled to share our wealth of knowledge and thoughts regarding the latest evolutions and innovative trends within Dynamics 365 & Power Platform.
Date: 16 November 2022
Time: 09:00 for 09:30 – 13:00
Venue: Cape Town Marriott Hotel Crystal Towers, Century Boulevard, Century City, Cape Town
The Microsoft Dynamics 365 platform helps companies of all sizes and complexity to digitally transform their businesses across all lines of business – marketing, sales, service – at their own pace.
Microsoft Power Platform enables organizations to analyze data, build solutions, and automate processes to improve and innovate operations.
Be sure to not miss out on the opportunity to learn about the ins and outs of Dynamics 365 & Power Platform. Pre-register today!
Limited seats are available, please register on or before 14 November to secure your spot.
This event is complimentary. 
Agenda: 
09:00 – 09:30 Arrivals and Registration
09:30 – 09:45 Welcoming and Opening- Rynhardt Grobler, The CRM Team  
09:45 – 10:30 "The need for Digital" – yet it must be balanced with "The want for Human".- Ian Rheeder, Markitects
10:30 – 10:45 Coffee/ Tea Break
10:45 – 11:30 Dynamics 365 (Sales, Marketing, Service overview and feature updates) – Wynand Roos, The CRM Team
11:30 – 12:15 Power Platform overview and updates – Wynand Roos, The CRM Team
12:15 – 12:45 Q & A Session
12:45 – 13:30 Lunch and networking
PRE-REGISTER TO BOOK YOUR SPOT BELOW

See an overview of Dynamics 365 & Power Platform
Be given an insight into achievable possibilities
Opportunity to view live demos
Ask an expert questions during a live Q&A

Wynand is the Managing Director of The CRM Team and has been an expert in CRM for the past fifteen years. While working for Microsoft, he was responsible for building the Dynamics CRM Market and Partner channel, from version 1.2 of the software.
He has extensive experience in creating and developing CRM solutions using the Dynamics 365 platform.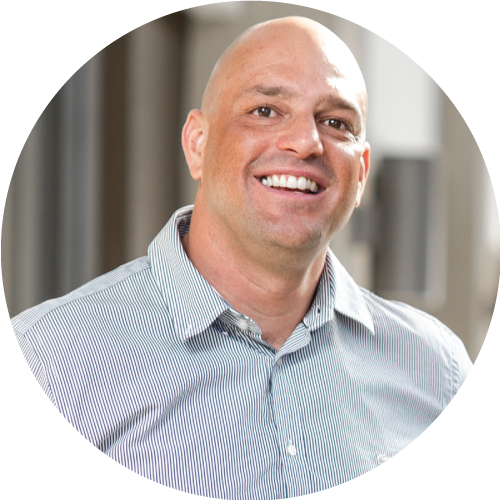 Ian Rheeder draws on the practical knowledge of 17-years of training marketing teams, was the founding member of the SA Marketing Association, founding member of CXSA, and was The Past President of the Professional Speakers Association.  Before starting his own marketing consultancy in 2005, Ian was the marketing & sales director of the global zipper giant, YKK. Before that he gained his experience consulting to over 30 international brands.