What does a CRM implementation look like?
A refreshing new approach.
The real value of CRM is having a solution that is tailored to your specific business strategy. When you buy a solution from us, the first thing we'll do is listen to your specific objectives. We'll then plan an implementation that meets those.
Unlike traditional system deployments, we'll get your team up and running on CRM very quickly. We know that time is money. The longer a deployment takes, the longer for you to experience its benefits and get a return on your investment.
How quickly can we implement a solution? It depends on the complexity of your requirements. Simple set-ups take a single week. More complex projects: 4 weeks.
How do we ensure such rapid deployments?
There are two factors behind the speed of our deployment:
1. Our Solutions are Cloud-Based.
As well as faster deployment, we like cloud CRM because it is the securer option for your data. You can read all the reasons why we opted for cloud here.
2. Our Implementation Processes are Streamlined.
Our team have completed 100s of projects. This has enabled us to templatise a lot of the process. This doesn't hinder us from tailoring a solution to your requirements, it just makes the tailoring process faster.
Another way we are streamlined is through carrying out early customer validation. In more traditional deployments, you'd agree on what you want up front. But the next time you gave input would be when the final product was presented to you. In our experience this only means one thing: extended project deadlines. In contrast, receiving regular customer input is the best way to ensure the project finishes on time.
On larger projects, we ensure on-going customer validation by using an agile methodology called Scrum. Scrum was developed to streamline software creation and we have adapted it for our CRM installations. It's a process that ensures your involvement at every stage. This is extremely useful, because it allow for changes to be made during the install.
With complex deployments, customers only fully know what they need once they have seen a functioning version of the system. Scrum understands this and plans for it. When you opt to go for a CRM solution with us, it'll be a process you'll enjoy.
Want to see if CRM would be beneficial for you? Have a look at the business case for CRM.
Don't miss more articles by The CRM Team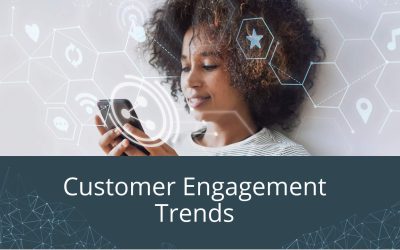 Customer Engagement TrendsBrands are built on the success of their customer service. Instead of it being a responsive measure to deal with complaints, companies are learning to take personalised, empathetic customer care right to the heart of everything they do. This...
Looking for more of the latest headlines?