The Neuroscience of Customer Experience (CX) & Digital Transformation
There is a new CX balancing act—the need for digital and a want for human.
After 15-years of doing retail mystery shops and lecturing Customer Experience (CX) at the Gordon Institute of Business Science (GIBS), Ian Rheeder shares the human science behind great Customer Experience Management (CEM). In this short article, he shares an avalanche of brain-science that has made the topic of CX easier to understand and implement.
There are just two things that are important to our business—a clear strategy and great customer experience (CX). From advertising to every interaction, CX is the overall customer experience (or accumulative perception) of our company. Service is just part of CX.
Traditionally, Customer Experience Management (CEM) was always designed before Customer Relationship Management (CRM). Senior management was heavily involved in the design of the CX (the customer journey), thereafter, CX was monitored using CRM at all touch-points. This means CX has always lead CRM. So CRM tracked CX and improved CX at every touch-point. However, because of the digital transformation of the hybrid-workplace, this traditional CX process must be challenged. Advanced CRM software now needs to be imbedded into CX from the start. There is a new CX balancing act—the need for digital; and a want for human touch.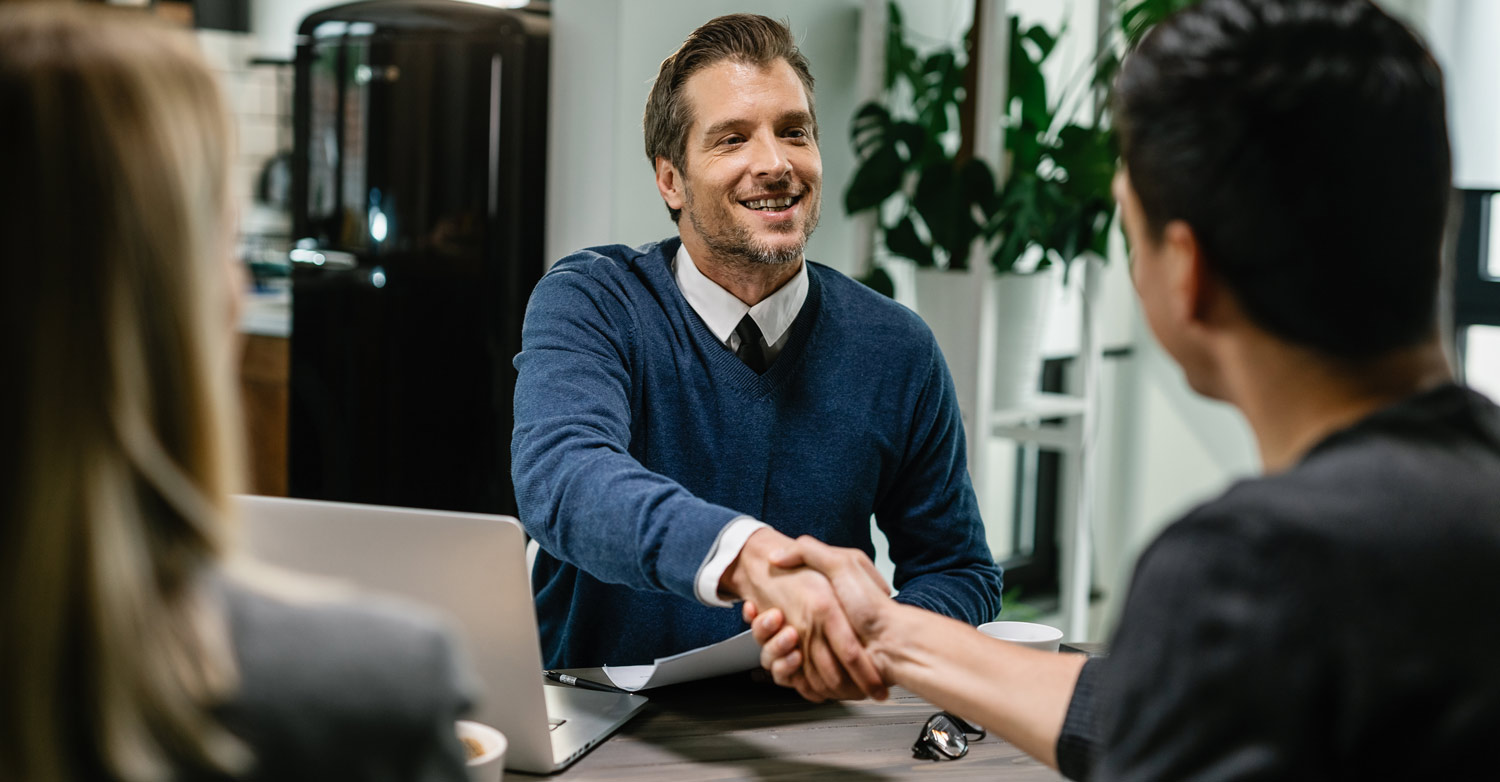 So let's now look at how we can use the below top-10 golden nuggets, spawned by neuroscience, to improve the world of CX.
1. The human brain is not a business organ; it's a social-organ:
Human
The single biggest breakthrough is customer-centricity should start with employee-centricity or improving the employee experience (EX). This is because "when you love your work, then customers will love your work". The biggest thing to loving one's job are work relationships. For instance, Gallup's studies show that if you have a good friend at work, you are 700% more likely to be engaged (motivated). This is also why bosses need to be approachable and likeable (think Putin vs. Zelensky). Dr Mathew Lieberman's studies show that only 0.8% of leaders focus on "social" and thus only have a 12% chance of being rated great. But as soon as a leader focuses on "social", their chance of being rated great, skyrockets to 75% (again, think Putin vs. Zelensky). This is also why working alone at home hurts collaboration and innovation; people solve customer journey problems face-to-face with colleagues – not huddled over a keyboard.
Digital
Again, due to the Digital Transformation of the workplace, software (infused with AI) must be developed to compliment the employee end-to-end journey—from recruitment, onboarding and career development. Digital tools should make the average employee look like a genius, and therefore improve employee engagement. In other words, employees need the right hardware and software to do their work right—especially in a hybrid work-from-anywhere (WFA) office.
2. Happiness boosts innovation & boosts sales:
Human
The "science of happiness" has exposed that innovation increases by 300%, call-centre staff increase sales by 400%, other salespeople increase sales by 37%, and blue-collar workers are 27% more productive when in a good mood (HBR, 2012). Why is this? Because due to the energy enhancing dopamine and serotonin released when happy, every single part of the brain works better. Leaders think people are rational, but the rational human does not exist. Humans are driven by feelings, which then drives performance. Rene Descartes (1596-1650) was wrong when he said "I think therefore I am", which is not nearly as accurate as "I feel therefore I am". Feelings make us act; thoughts merely guide us. Hope, faith, love, trust are feelings – not thoughts. Leaders need to realise that they are managers of energy or feelings. It was Napoleon who realised that to win a war peoples' morale is 300% more important than equipment.
Digital
Yet, because of the new digital way of doing work, digital software can easily improve real-time collaboration and thus performance, reducing employee burnout.
3. The Last TouchPoint is Lasting:
Human
Dr Daniel Kahneman's work on pain, suggests that last impressions are "lasting". This means we need to focus on the last moment-of-truth, as this touch-point is recalled longest and remains top-of-mind. It's like the last day of your holiday—make sure it is a fun one.
Digital
Using software to personalise every experience (using customer insights) will improve loyalty by enhancing every touch point.
4. STOP Trying To Delight Your Customers:
Human
This advice is confusing to employees, because it's impossible to delight unless you first get the basics right (at all touch-points). The neuroscience backs this up too. Our brain registers the emotion of bad service 300% more than good service. Or "bad" is 300% bigger than "good". Our brains are just hardwired to lookout more for painful touch-points vs. delightful touchpoints. What's more, our brains need three delightful touchpoints to cancel out one bad touch-point (i.e. a 3:1 ratio). Which means delightful gets expensive if you have one bad touchpoint. So, forget the delight factors initially, and focus on meeting basic needs first. Then if you have a CX budget leftover, work on meeting wants too.
Digital
Digital has become the new basic. AI software can help employees get the basics right, in real-time, by reminding them to do relevant CX things.
Human
It's now proven using brain scanners that if someone smiles at you (or does a single-eyebrow-flash), it feels like you are actually smiling. The impact of this is huge because the service provider literally creates serotonin in the customer's blood stream, which unconsciously biases them towards enjoying the CX. In summary, positive energy is contagious, but negative energy (i.e. indifference) will spread through our mirror neurons 300% faster.
Digital
Don't forget, an online meeting with your HD camera on, exposes your body language in high definition.
6. Humans are pretty switched off consciously:
Human
Our brain does 400 billion calculations per second (bits/second), but we are only conscious of 40 bits/second. This means that the world of CX is an unconscious one. At an unconscious level we are still sipping in smells, sounds, body language and colour, which means that customers are often unaware of why they love or hate the CX.
Digital
Again, don't forget, an online meeting, reveals your facial body language in high definition. Work on your online image. Get the best graphic designers involved in the UX (User Experience) and UI (User Interface).
7. The opposite emotion of Trust is Disgust:
Human
One of the best ways to influence is to build trust by demonstrating empathy. Trust produces oxytocin, which is the platform for starting new relationships and great CX. One of the fastest ways to build trust is to be the first to do a small favour (servant leadership or servant CX). Smile warmly, do a single eyebrow-flash during the handshake and show genuine sincerity when greeting (for example, by asking relevant questions with a caring tone). It's difficult to fake sincerity because we pick up on the unconscious micro-signals that warn us. Secondly, did you now that the opposite emotion of trust is disgust? What's more is there is no emotion between trust and disgust. Customers either trust you or they have disgust for you. It's just the way our brains work—brains have to choose between "are you for me or are you against me."
Digital
With improved Customer Relationship Management data quality, CRM software can assist by prompting relevant CX at every touchpoint, and of course improve Time To Resolution (TTR). This improves the Employee Experience (EX) and reduces burnout. Remember EX is the secret behind great CX.
8. The opposite emotion of love is indifference:
Human
34% of women murdered in the USA are murdered by the man who loves them. This means that love and hate go together. Indifference (lukewarmness) is the real CX killer when doing mystery shops. We pick up through tone of voice and body language that service providers just don't care. Studies show that about 70% of all customers are put off by just one employee's indifference. The question is how do we solve this? The answer is: leaders need to give employees a "why" to improve CX and make the workplace a fun place to be. Remember, we are more sociable than any other species.
Digital
With better data quality, CRM software can support the service provider by making them more relevant at every touchpoint. Quality data can be used for segmentation, defection warnings and automatically scripting relevant outgoing messages.
9. We can only do one new thing at a time:
Human
In comparison to our 'feeling' brain (limbic system) our 'thinking' prefrontal cortex is not that well developed. The novice Chief Customer Officer (CCO) bombards the receiver with too many things, thinking they can take it all in. The expert communicator will not deliver more than two benefits for a product or service, as the drop-off in recollection is drastic. This is why CX practitioners need to offer fewer options and touchpoints—less is more. Receptionists often attempt to give you great service whilst also typing on a keyboard—humans simply can't do two new tasks at a time. Frontline staff need to choose or their tone will come across as indifferent.
Digital
With about 66% of retail staff resignations citing burnout as the cause (Axonify), systems need to support the employee's prefrontal cortex.  With the assistance of efficiency boosting AI fed CRM (i.e. doing stock take), this allows the more engaged employee to concentrate on the customer.
10. Best way to build trust:
Human
Asking questions, with the right tone and body language, is now proven to really build trust. Asking questions also demonstrates that you are an empathetic problem solver. Imagine being asked these three questions by a front-line salesperson: "What's important to you about buying an SUV?", "What are you driving at the moment?" and "What cars are on your short-list?"
Digital
By prompting the most relevant questions at the right time, whilst offering a 3600 view of the customer, this is where artificial intelligence (AI) fed CRM and machine learning (ML) can really assist.  By having all the customer data, neatly segmented at one source, would assist both acquisition and retention. Through quality data, CRM, AI & ML can prompt which customers are feeling disgust and about to defect. AI, CRM & ML assists with demand forecasting, supply chain management, and thus improved OTDIFIC (on time delivery, in full, invoiced correctly).
To monitor our CX (using CRM), the two best metrics by far are the Net Promoter Score (NPS) and Customer Effort Scores (CES). Thereafter Time To Resolution (TTR) or First Time Fix Rates (FTFR).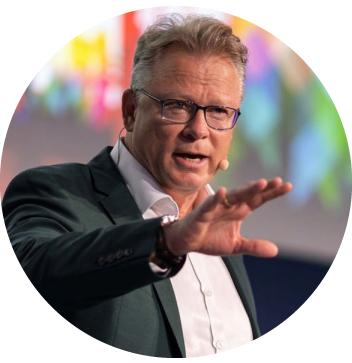 Ian Rheeder
Ian draws on the practical knowledge of 17-years of training marketing teams, was the founding member of the SA Marketing Association, founding member of CXSA, and was The Past President of the Professional Speakers Association.  Before starting his own marketing consultancy in 2005, Ian was the marketing & sales director of the global zipper giant, YKK. Before that he gained his experience consulting to over 30 international brands.
Join the Digital Transformation
Don't miss more articles by The CRM Team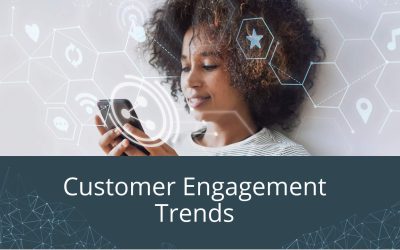 Customer Engagement TrendsBrands are built on the success of their customer service. Instead of it being a responsive measure to deal with complaints, companies are learning to take personalised, empathetic customer care right to the heart of everything they do. This...