The Business Case for CRM
The stats from 362 companies
Investing in CRM makes great business sense. Don't just take our word for it: have a look at the hard numbers from 362 companies. The stats are grouped according to three key CRM benefits: sales force automation, marketing automation, and customer service automation.
Automating Your Sales Force
Automating Your Marketing Efforts
Automating your Customer Service Efforts
These results are from Nucleus Research Inc., a global provider of investigative technology research. They surveyed sales, marketing, customer service, and IT personnel from 362 companies. Company sizes ranged from 1-19 through to 10,000+, across twenty-eight different sectors.
At the time of the survey, the average time CRM systems had been in place was 14 months for cloud, and 25 months for on-premise. At this stage, 70% of the companies had already reached a full return on their investment.
The headline numbers above are average increases reported for each department. Much bigger increases are possible with full interdepartmental CRM co-ordination – something we call operational/analytical CRM.
If you do a CRM installation with us, we can get you to this operational/analytical level. It's not something you can achieve overnight, but letting us help you makes the whole process a lot quicker. It's something definitely worth doing. Nucleus Research estimates this unlocks a whopping four-fold increase on the benefits above.
Want the full Nucleus report? Click here
Don't miss more articles by The CRM Team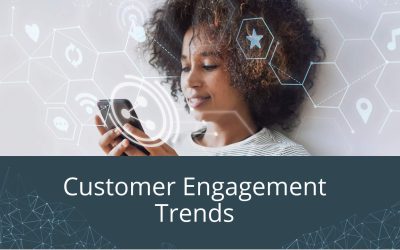 Customer Engagement TrendsBrands are built on the success of their customer service. Instead of it being a responsive measure to deal with complaints, companies are learning to take personalised, empathetic customer care right to the heart of everything they do. This...
Looking for more of the latest headlines?