Drive industry transformation across the entire shopper journey.
How
Businesses that win are businesses that know their customers best
Deliver unified, personalized, and seamless buying experiences for customers and partners. 
See a comprehensive view of your customers or partners on a unified commerce platform, respond to their needs across engagements, and foster lasting relationships while infusing intelligence across your sales operations with AI capabilities that improve customer and partner experience, drive greater ROI, and optimize business practices.
Unleash the power of your data!
From reactive to proactive
Optimise Decision Making with Actionable Insights
Get a single view of every client within a unified interface.
Combine and leverage all your data with a single view. Create a seamless customer experience, while empowering your sales team. Supply client information to those in your team who need it – improving office productivity and ensuring consistent client management.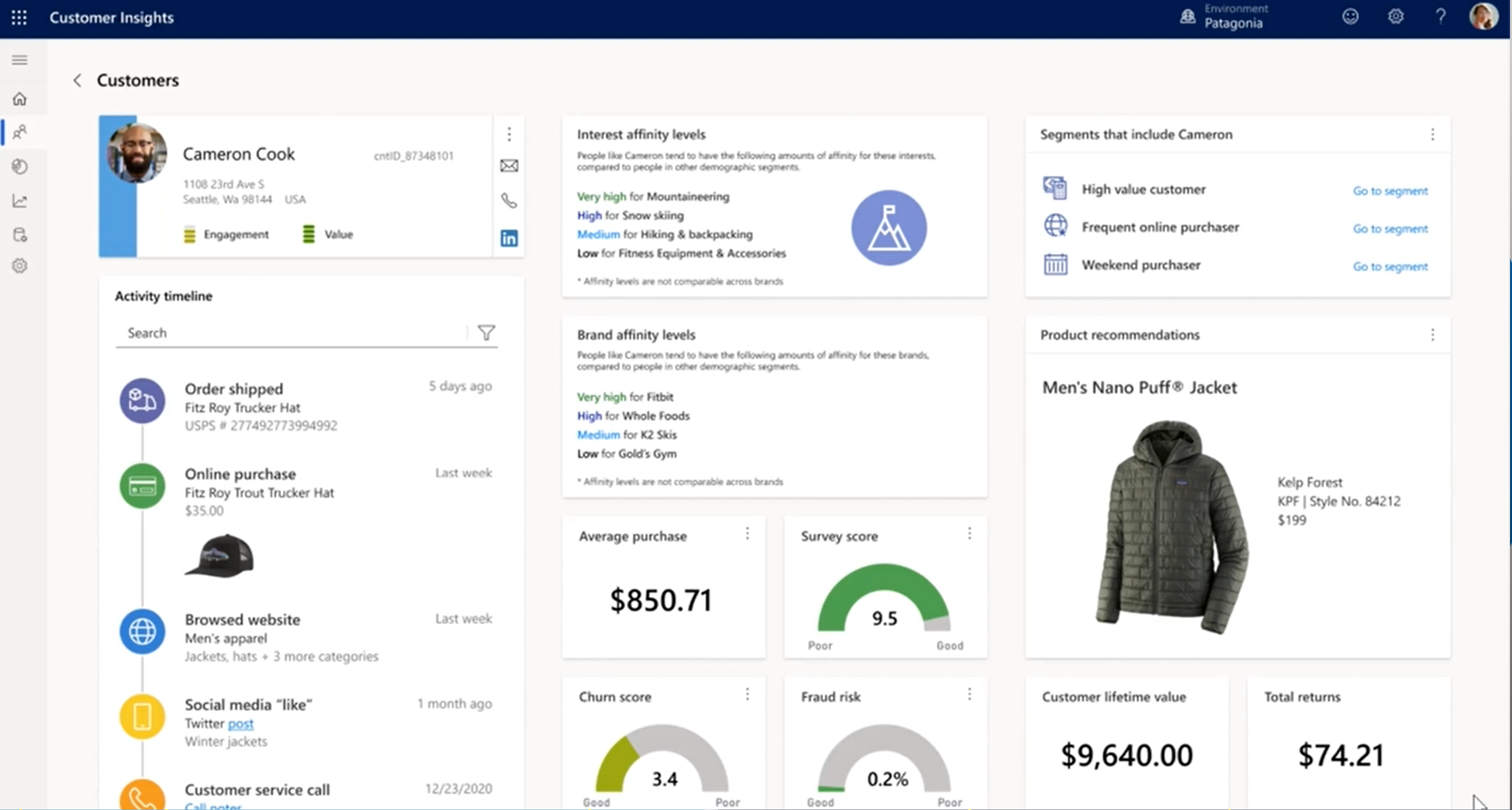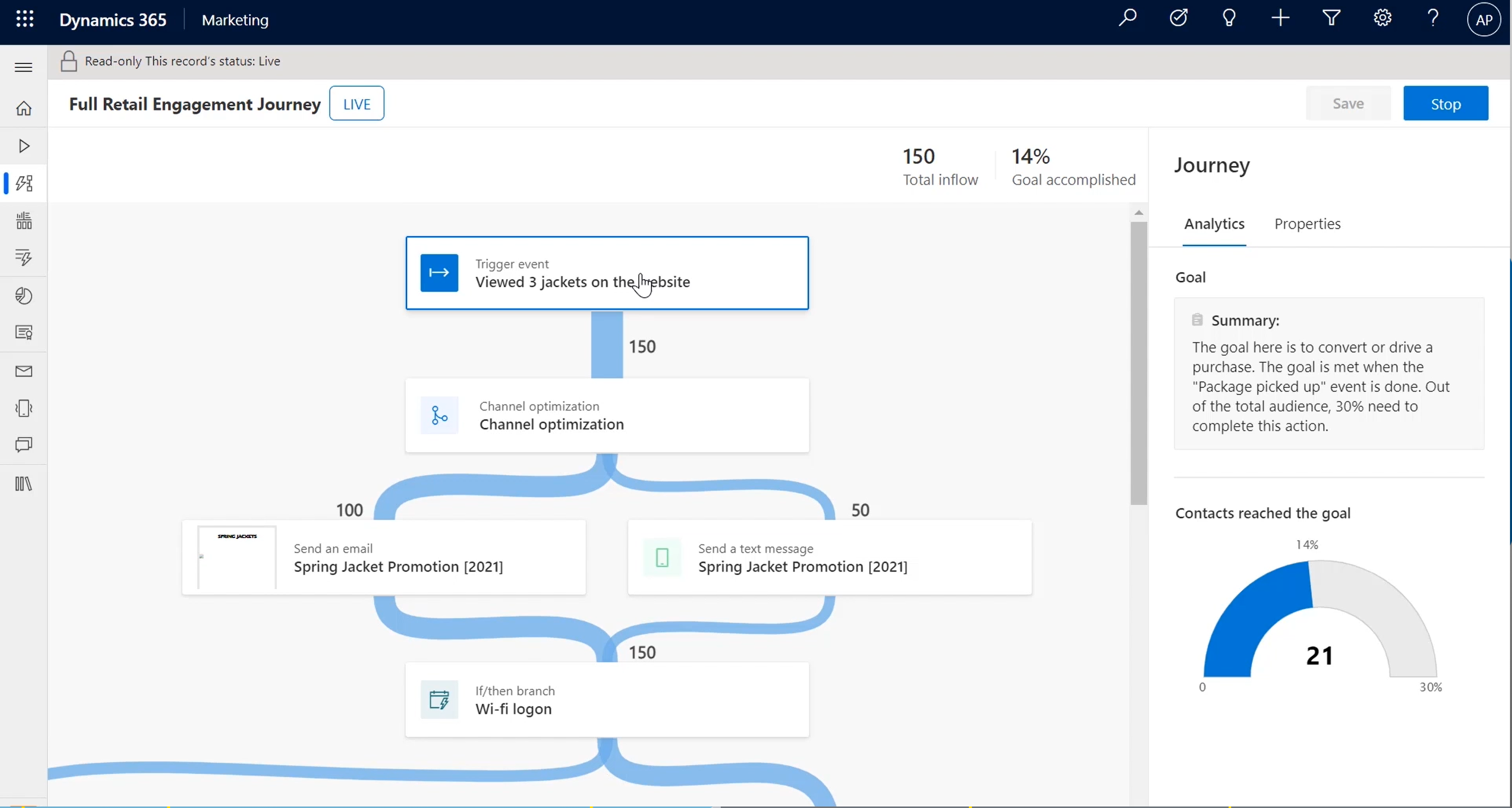 Engage with Your Customer
Customer journey orchestration helps you make the next great leap in customer experiences: from segment-based marketing campaigns to moments-based interactions, creating a personalized, holistic customer journey for each individual. This enables you to strengthen your relationships at every touchpoint across both digital and physical, breaking down walls between marketing, sales, commerce, and service organizations. Dynamics 365 Marketing responds to customer actions during the journey.
Know Your Customer
Use data-driven customer insights that will proactively recommend the right product to the right client at the right time. Offer extra products or services that match the client's profile for a highly personalised interaction. Real-time dashboards and reporting bring all your information together in a meaningful view for actionable advice.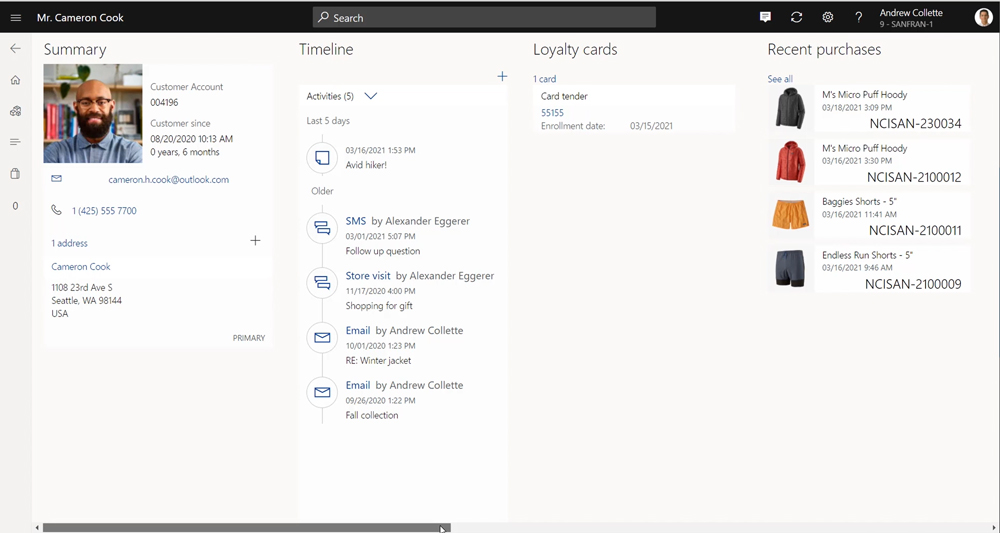 Unleash the power of your data!