Microsoft Dynamics 365 for Insurance
A powerful insurance solution built with industry best practices
About
Microsoft Dynamics 365 CRM for Insurance Helps You Grow Revenue & Improve Customer Satisfaction
Convert leads to customers with a CRM solution specifically designed for the insurance industry.
Generate & Convert High Quality Leads
Increase New Customer Acquisition
Offer the Right Product to the Right Customer
Increase Up-Sell & Cross-Sell Opportunities
Why Dynamics 365 for Insurance?
Accelerate Time to Value
Built-in Industry Best Practices
POPI and GDPR Compliant
Discover New Actionable Insights
Improve Productivity and Collaboration
Increase Revenue and Profitability
Reduce Operational Costs
Prevent Customer Churn
Get A Single View of Your Customers
Combine and leverage all your data – spanning policies, premiums, opportunities, open claims, relationships and assets – with a single view. Our unified interface creates a seamless customer experience, while empowering sales teams with the information they need.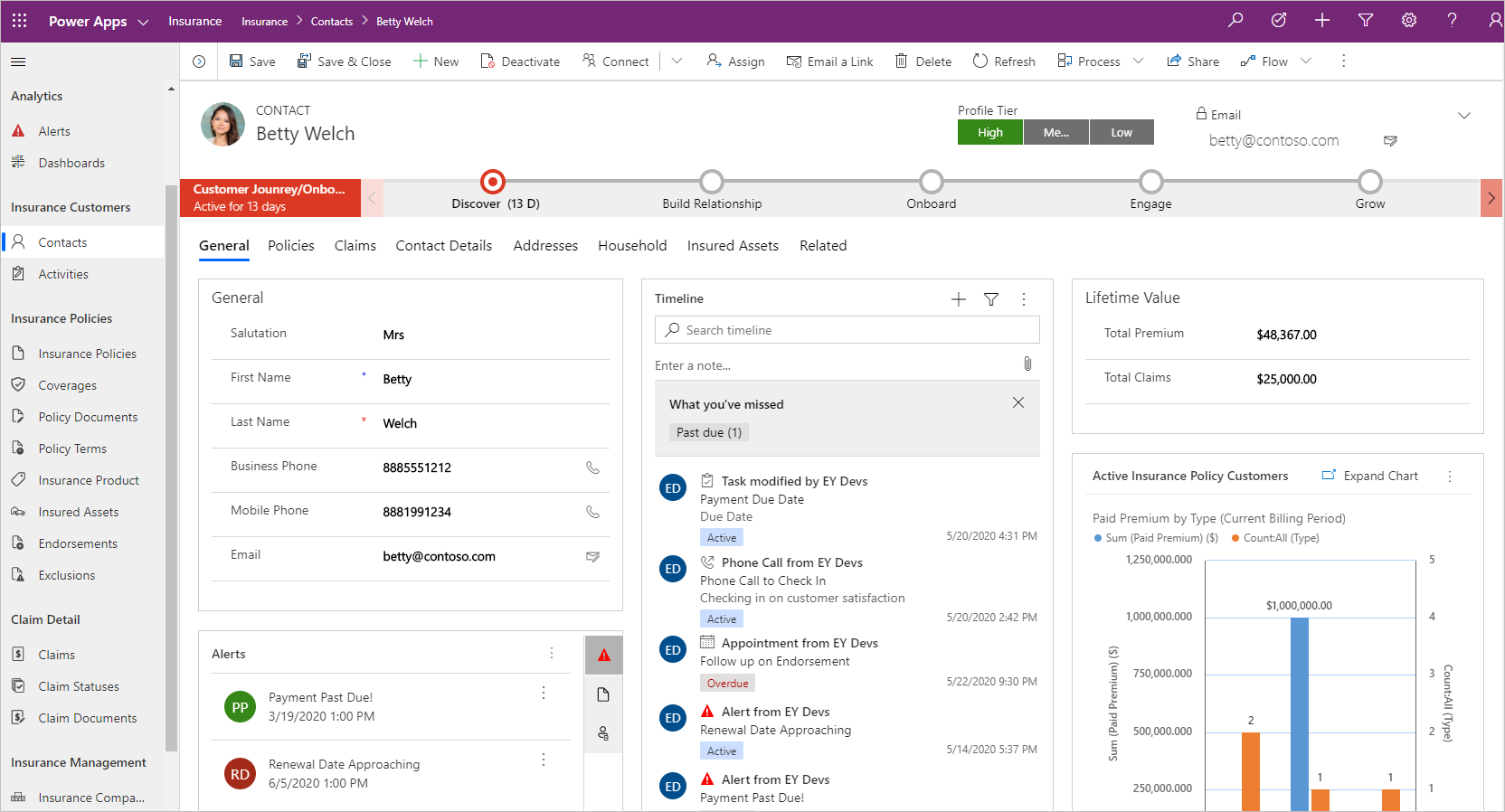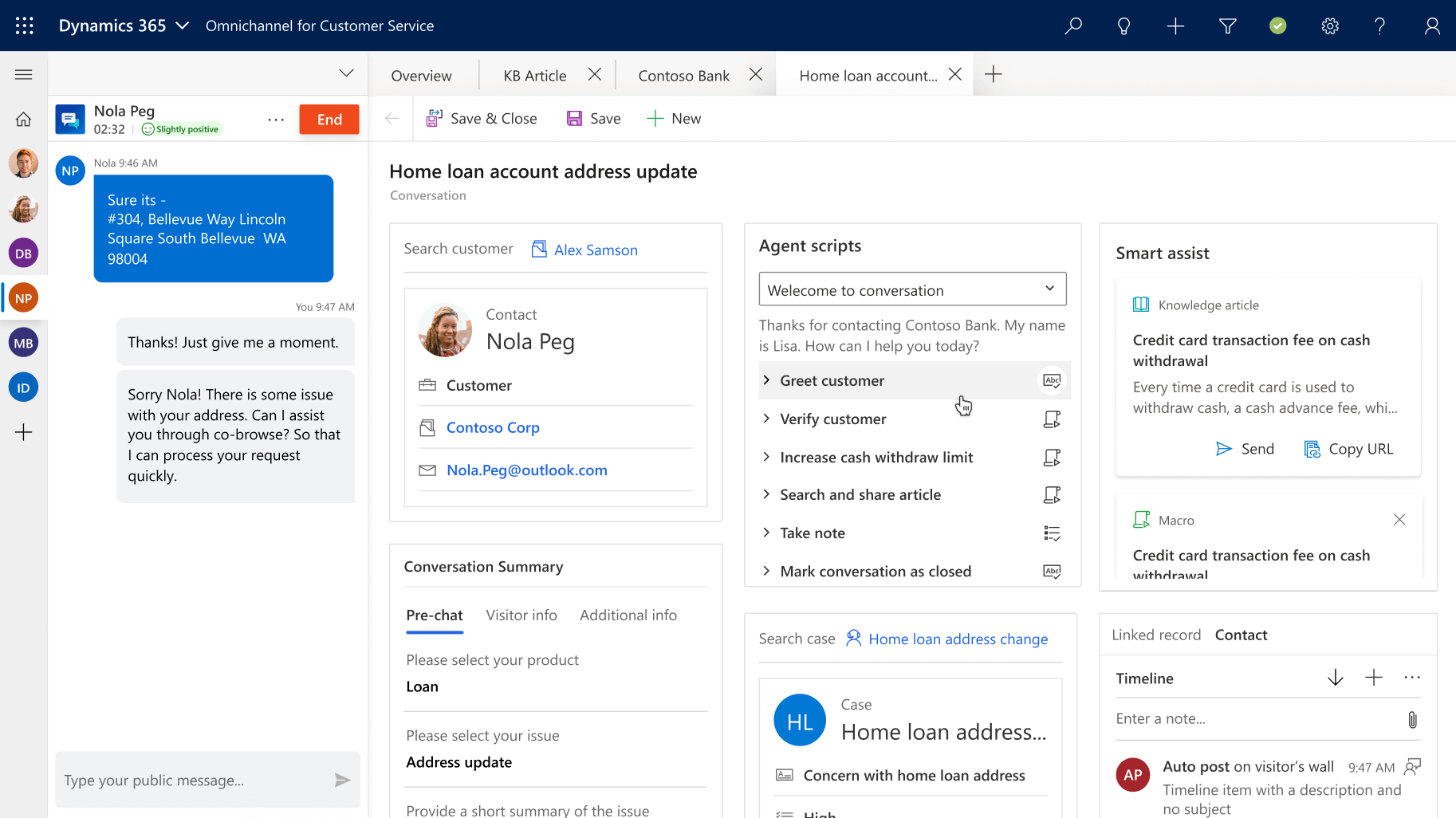 Offer A Full Omni-Channel Experience
A unified front end allows you, and your customers, to switch seamlessly between channels and devices. You'll be able to bring together SMS, email, social, chatbots and more for a consistent and powerful experience.
Leverage Next Best Actions
Data-driven customer insights proactively recommend the right product to the right customer at the right time. Real-time dashboards and reporting allow you to offer extra products or services that match the customer's profile for a highly personalised interaction.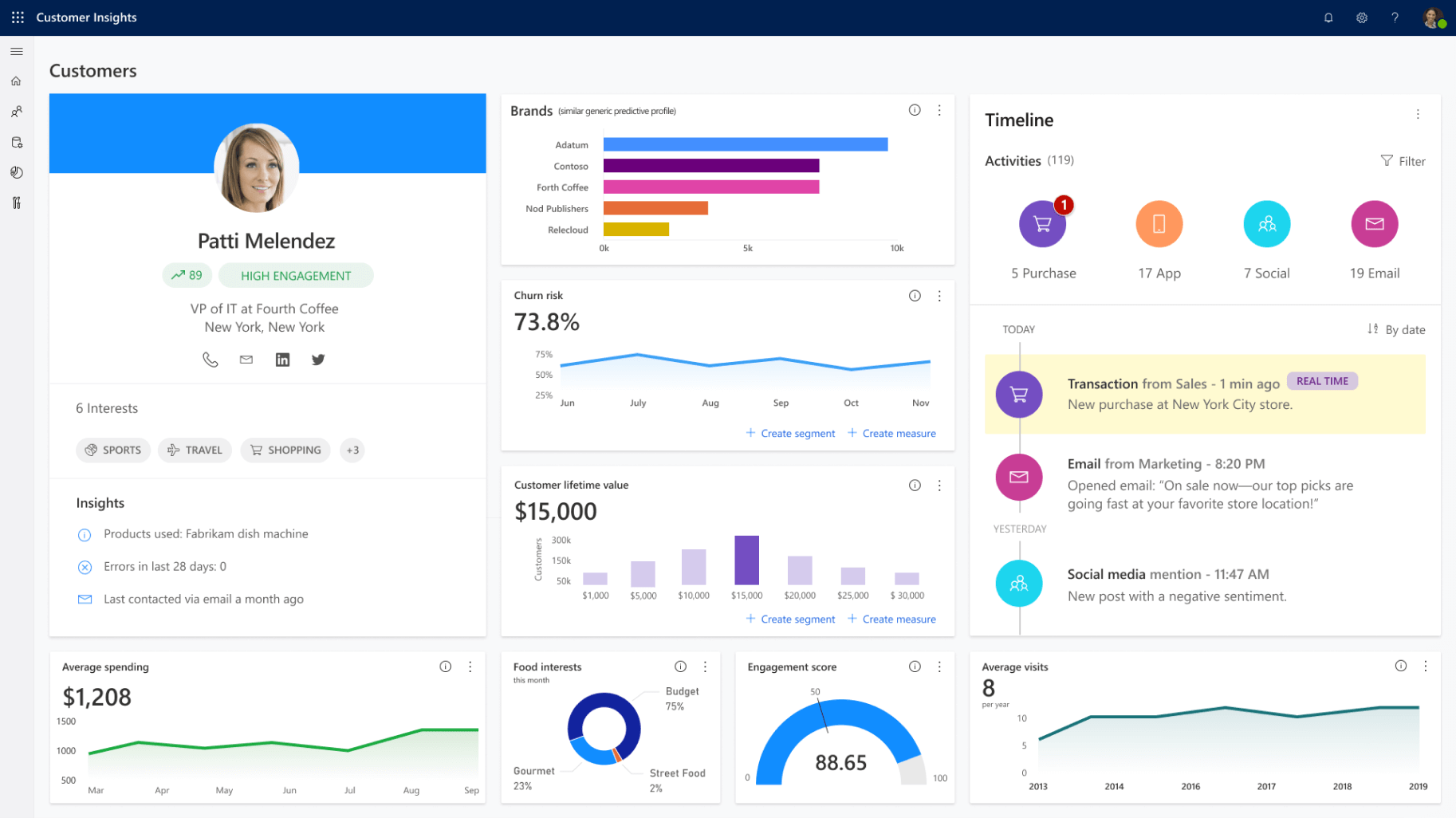 Unleash the power of your data!
Industry
Be an Industry Leader
Only 21% of insurers use specialized software in the claims payment process.
The Dynamics 365 for Insurance solution uses a pre-built feature list that combines insurance industry best practice with the latest technology to accelerate time to value.
Campaign Management
Build, automate and manage multi-channel campaigns to target specific customer segments.
Event Management
Manage the complete event process, from automated invitations to RSVP management and follow-ups.
Full Omni-channel
Allow your customers to interact with your organisation on their channel of choice.
Lead Management
Generate and distribute leads with the highest propensity to close to the right sales person.
Sales Pipeline Management
Manage your end-to-end sales process. Accurately forecast your deals and meet sales targets with full visibility of your sales pipeline.
Customer Onboarding
Provide customers with a guided and seamless onboarding process. Capture Know-Your-Client and FICA policy information to enable compliance.
Policy Management
Manage customers' policy information in one place. Get automated notifications on policy renewal dates, cross-sell and up-sell opportunities.
Single View
Get a single view of all your customers and brokers. Providing your sales team with contextual information and next best action.
Customer Insights
Execute on customer behavioural insight to improve processes, sales conversions and foster deeper customer engagements.
Unleash the power of your data!