Recession is looming: Get your sales team battle-ready
Recession is looming. The
US
 and
UK
 are both positioned for one. China is rapidly
devaluing the Yuan
. Here in South Africa, the economy is 
already contracting
.
Don't let this take your sales team by surprise. Changing market conditions can be an opportunity for the well prepared, but can also catch the unprepared sleeping. A 2008 Bain & Co. study found that during the last recession more than 20% of companies in lower quartile in their industry jumped to the top quartile – that's a huge jump! They also found that more than 20% of 'leadership' companies fell from the top quarter into the bottom quarter!
Those sales teams who are prepared can see massive growth, but alternatively, those who are not can see a massive drop in sales.
Here's four things your sales team should do to prepare to thrive during the next recession.
1. Improve your agility – now
During a recession the game changes, so you want to be in a position where you can easily respond to change. The pressure of difficult times often forces efficiencies and cost-savings. But why wait until times are difficult? Reshape your sales team now and take the advantage. While your rivals are doing forced cost-savings you can be focussed on taking advantage of the changing market conditions. Don't wait until you are forced to, prepare now.
2. Sell more to your existing customer base.
During a recession, customers spend less so sales teams need to increase their share of the customer rather than a share of the market. What this means is that you are more likely to meet your targets by up-selling and cross-selling to your customer base than reaching out to acquire new customers. This makes sense because it costs up to ten times more to acquire a new customer than to sell to an existing one.[1]
One of the first things to be reduced during a recession are marketing and sales budgets. With reduced money and head count acquiring new customers becomes harder. So, if you want to meet your targets it's much easier to look at your current customer base for up-sell and cross-sell opportunities. This will help you maintain the status quo but if you're wise you'll also…
[1] Pricing for Profitability: Activity-Based Pricing for Competitive Advantage By John L. Daly (2002), p85. Published by John Wiley and Sons. ISBN 0471221597
3. Focus your energies on your most profitable types of customers.
During boom times, it works to be experimental and explore different customer types. But when things are tighter, it makes sense to know who your most profitable customers are and target your energies at them – and people like them. Once you have done this, if you really want to excel during a down turn you should…
4. Increase your marketing spend.
It sounds counter intuitive but a McGraw-Hill Laboratory Study[2] showed that companies that continued strategic spending during a recession out-performed those that didn't. And they also experienced a revenue growth of 275% during the first year of recovery. If you think about it, if everybody else pulls their marketing/sales spend, then things will be cheaper and your spend can have a greater reach. If you prepare now, you can store up an arsenal to spend during the down turn, and see a much greater bang for your buck than you're achieving now.
[2] McGraw Hill Laboratory of Advertising Performance (LAP). 1985.
What now? 
Sounds good, you may be thinking. But why are we at The CRM Team writing this article? While we make it our business to help sales teams flourish generally, we have lots of experience at helping sales teams become more agile, and target their customers better.
We'd love to help you prepare for the next downturn, so that you don't just survive, but actually increase your sales.
Compared to aggressively hiring new sales representatives, CRM is a technology that can be implemented rapidly with a great return on investment. It makes sense for any company. Put simply, CRM can provide real business benefits for your sales team in times where every dollar counts.
Don't miss more articles by The CRM Team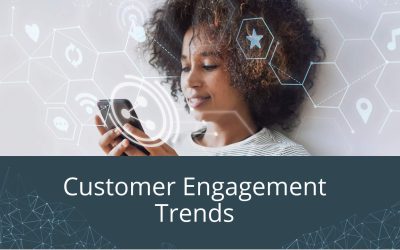 Customer Engagement TrendsBrands are built on the success of their customer service. Instead of it being a responsive measure to deal with complaints, companies are learning to take personalised, empathetic customer care right to the heart of everything they do. This...