Need sales to excel? Drop the spreadsheets.
Madonna and Wham! were topping the charts with their songs: 'Like a Virgin' and 'Wake me up before you go-go'. Ronald Reagan was being sworn in for a second term. And Microsoft launched Excel.
Excel transformed businesses. Accountants crunched numbers and sales managers tracked their deals. It was a game changer.
"30 years later, the world's a different place. Excel is still a great tool – just not for sales managers."
1. No single, reliable source of data
Deal information is spread everywhere making accurate forecasting almost impossible. Collaboration on complex opportunities or tenders is frustrating. And different versions of sales proposal documents are stored in multiple places. Vital information can easily be lost, but it becomes impossible to know when or where.
2. Reporting is painful and takes too long
Sales reps should be maximising selling time. Instead, they are wasting hours trying to update shared spreadsheets and collate data from different sources. Usually just before the sales meeting. That means it's nearly impossible to have truly actionable insights.
3. Limited visibility of sales activity
Adding info to the "comments" column in Excel doesn't reflect the true history of sales activity related to the deal. When was the last meeting? What emails have been exchanged? Are there outstanding tasks? What makes it worse is that there are no reminders for follow-up activities in the future.
4. Information isn't mobile
No access to important customer information while on the go. Getting access to your customer's important information right from your mobile device is painful when it lives in a shared spreadsheet. We've all tried accessing shared spreadsheets from a mobile device, it isn't fun!
5. Sharing isn't caring
Scaling a shared spreadsheet across a team creates nothing but frustration. Online and offline versions, failed attempts to save new information and corrupt files when trying to save are par for the course with shared spreadsheets.
6. Every customer is treated the same
Not all customers are created equal. Without previous purchase history on hand, prioritising deals according to their likelihood to convert isn't possible. That means all customers and deals are treated the same, and they shouldn't be. Spend time on the customers or prospects that really matter.
Are you stuck on Excel? Here's how to drop the spreadsheets in 2016:
After the Microsoft Office revolution, the next revolution was CRM (Customer Relationship Management).
CRM give you secure access to a single version of the truth. With all your important customer data in one place, reports are delivered in real-time and the insights gained are instantly actionable. All activities such as email, appointments, calls and follow-up tasks can be tracked  against a customer record. Keeping a comprehensive history in one place. This information is available on the go via any mobile device which means you have access to the info you need, when you need it.
Since it's designed to scale from small teams up to tens of thousands of users, your whole team can work in CRM without anyone being locked out.
Best of all, customers can be profiled to ensure your people work on the most important deals first.
It's simpler than you think. See it in action now:
At The CRM Team, we're experts at streamlining your sales process.
Request a demo today. We'll import a sample of your data and show you a different way of selling.
Don't miss more articles by The CRM Team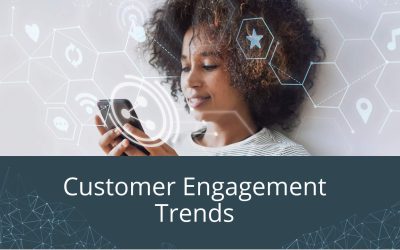 Customer Engagement TrendsBrands are built on the success of their customer service. Instead of it being a responsive measure to deal with complaints, companies are learning to take personalised, empathetic customer care right to the heart of everything they do. This...