Navy SEALs. Combat Leadership. And The Ongoing Campaign For Your Customers Heart.
If you heard Navy SEALs on
947 Breakfast Xpress
,
702 Money
, or Cliff Central in the past few weeks, you'll know that Jocko Willink and Leif Babin were in South Africa to talk about leadership.
But when people heard that The CRM Team were bringing two of the scariest Navy SEAL's imaginable to South Africa, they typically had one question:
"What do Navy SEALs have to do with Customer Relationship Management?"
It's simple. No matter what industry you're in, your teams are fighting daily battles!
Marketing are driving brand awareness and fighting to acquire new leads. Sales are fending off aggressive competition and attempting to achieve their objective; winning new customers. Your delivery teams are dealing with complex logistics to fulfill on customers orders. And, your customer service teams are constantly trying to assist customers. All the while de-escalating to ensure your business retains and grows the customer your teams fought so hard for.
In the end, it's best to accept that your business is in an ongoing campaign to win your customers hearts!
At The CRM Team, it's our mission to help companies win those battles and build deep, meaningful relationships with their customers. Typically we do that by implementing solutions on top of state-of-the-art technology from Microsoft. We add to that with our thought leadership events like the Ten-by-10's and more recently, the Extreme Ownership Event.
Jocko Willink and Leif Babin are decorated Navy SEALs, but more importantly they're co-authors of the New York Times #1 best selling leadership book, Extreme Ownership – How Navy SEAL's Lead and Win. Their company Echelon Front deliver leadership coaching for a wide range of companies, including a number of Fortune 100's!
The book details the characteristics of great leaders and provides a framework for leadership, based on the laws of combat:
Cover and Move
Simple
Prioritise and Execute
Decentralised Command
We were privileged to host them in South Africa, where 400 people from over 70 companies got to learn this framework firsthand.
Sure, drawing parallels between war and business may seem a bit dramatic. But consider this:
"On the battlefield lives are at stake. In the business world livelihoods are at stake! Peoples careers, their ability to pay their home loans. And, companies have capital at risk."
Battle is a condensed version of life. A leadership decision made on the battlefield has near instantaneous consequences. In the business world, the realization of consequences is typically more protracted.
So if Jocko and Leif have a leadership framework that's proven on the battlefield, why wouldn't we want to learn it and apply this highly effective framework in your business.
"There are only two measurements for a leader; effective or ineffective"
Systems and frameworks are effective! Goals and targets are ineffective!
The principles that Jocko and Leif share can be applied by people at every level and in every team within your business.
We've proven it at The CRM Team and it's paid huge dividends for us!
When it comes to the work we do for companies like yours, we've defined a CRM framework that will help you be successful in the campaign for your customers hearts!
Just like Jocko and Leif's framework, it's based on extensive experience… and it's simple. It's designed to help you understand the highest priorities in your business and what to execute on first. It's also designed to help your people manage the process themselves in a decentralised way.
If your business is trying to improve the effectiveness of your Marketing, Sales, Delivery and Customer Service teams: Sign up to attend one of the "Ten by 10's" (Limited to 10 people, giving great value, done by 10am) or talk to us. We'll share more detail on the CRM framework and the tools that will help you have a rapid and decisive impact on your battlefield.
Don't miss more articles by The CRM Team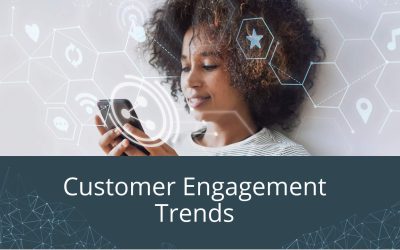 Customer Engagement TrendsBrands are built on the success of their customer service. Instead of it being a responsive measure to deal with complaints, companies are learning to take personalised, empathetic customer care right to the heart of everything they do. This...