National Coding Week: Unveiling the Code Maestro: Jordan Masters
# coding, software development, integrations and web development, OCR, game logic, machine learning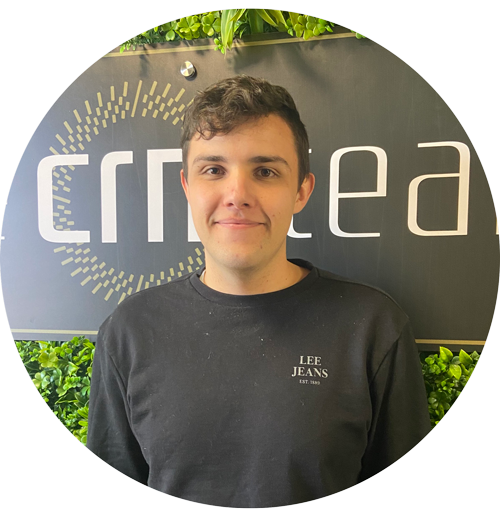 In the fast-paced world of coding and software development, there are few individuals who manage to stand out at a young age. Jordan Masters is one such exception, a talented coder whose achievements and projects have captured the attention of the tech community. With a passion for coding that began at an early age, Jordan has not only achieved remarkable success but has also made significant contributions to the field.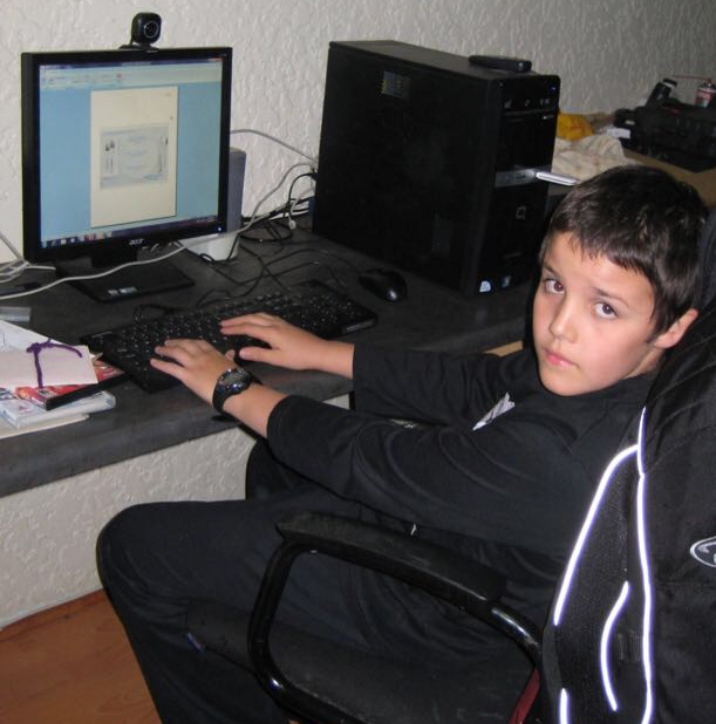 The Early Spark
Jordan Masters' journey into the world of coding began at the tender age of sixteen. Introduced to programming through a program called Delphi, Jordan was instantly captivated by the endless possibilities it offered. He reminisces, "A friend of mine showed me how to use it, and we started building forms for Windows. I thought it was pretty cool, and I wanted to create something custom of my own." Jordan's early venture resulted in a pong game with a unique twist – power-ups. It was a time when even simple creations like Flappy Bird garnered immense popularity, making every coding achievement exhilarating.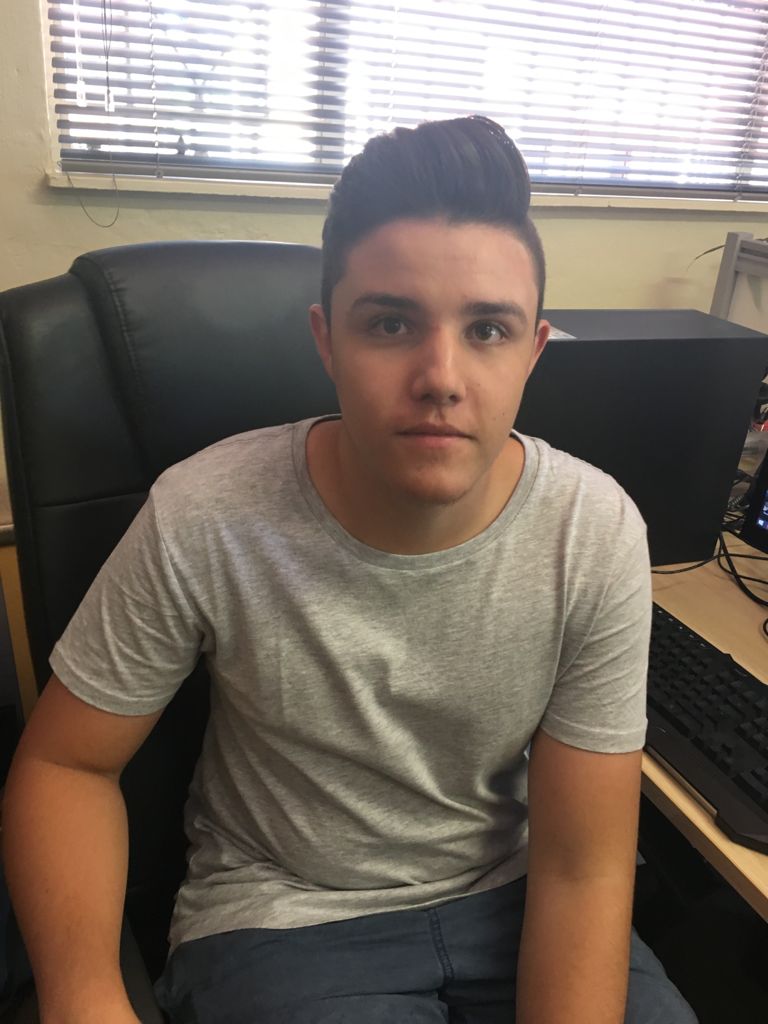 A Self-Taught Trailblazer
While many aspiring coders opted for formal education, Jordan took a different path. He chose to be self-taught, a journey that had its own share of challenges. "Coming straight out of high school, I decided to do freelance development because I wanted to pursue coding instead of accounting. Not being able to attend university was not due to grades but a personal choice," he shares. Jordan's determination to educate himself led him to freelancing, where he tackled small projects for South African companies, often charging modest fees to gain experience. It was a win-win situation for both parties.
Coding Specialisations
Jordan's coding prowess extends to two distinctive areas – integrations and web development. His knack for handling complex integrations, where one system communicates with another, has earned him accolades. He describes it as a puzzle where he acts as the middleman, translating systems and ensuring they work seamlessly together.
On the web development front, Jordan's specialization includes technologies like Node.js and server-side form development. These skills, not common among all developers, have proven invaluable in certain projects.
Milestones Along the Way
Jordan's coding journey is punctuated by significant milestones. He recalls his first project win as a moment of immense satisfaction. "Delivering a complex project like an OCR system that left the customer more than happy was a turning point," he shares.
Participating in coding tournaments and hackathons, learning new systems, and transitioning into web development were other pivotal moments in Jordan's journey. However, his most recent milestone, joining The CRM team stands out as a personal favourite. It marked his entry into collaborative coding, working alongside others who share his passion for delivering exceptional products.
Lessons Learned
Jordan's journey offers valuable lessons for aspiring coders. Perseverance, resourcefulness, and a refusal to see obstacles as insurmountable walls are some of the key takeaways. "There are never brick walls; there are always workarounds," he asserts.
Jordan Masters' story is a testament to the boundless potential of self-taught coders. His relentless pursuit of excellence in coding, coupled with his unique approach to problem-solving, sets him apart as a true coding maestro in the making.

Hackathon Success: Rising to the Top
One of Jordan's notable achievements is his success in hackathons, particularly those held at the Rage Expo. He reflects on this accomplishment, stating, "I think one achievement I like is the one with these hackathon coding challenges that you would have at the Rage Expo or that I think those ones are really cool and being able to come pretty much in the top ten of those challenges against others that have been doing this for 40 years more than you is something that felt really good."
Jordan's ability to excel in these intense coding competitions is a testament to his skill and dedication. He doesn't stop there, mentioning, "Even with that being like in the top 15% in the world during these hackathons, because they're global and now you have a lot of numbers and a lot of people that there are going up against, you know, but keeping calm and collected throughout those things and just trying to solve the problem and blocking out any other kind of noise. It was something I suppose that made me show my colours."
Collaborative Success with the NHS Credit Union
While individual success is commendable, Jordan's journey took an exciting turn when he collaborated on a project for the NHS Credit Union of the UK. He reflects on this experience, saying, "One of my favourite projects in delivering, which was my first project as collaborating with a team instead of 100% solo, was delivering a project to the NHS Credit Union of the UK. Because that was a massive, massive company. You know, it's the NHS UK, and being able to meet them in Scotland and that and giving them something that they were happy with was very much an achievement."
This project marked a significant milestone in Jordan's career, demonstrating his ability to work effectively within a team and deliver outstanding results for a prominent organisation.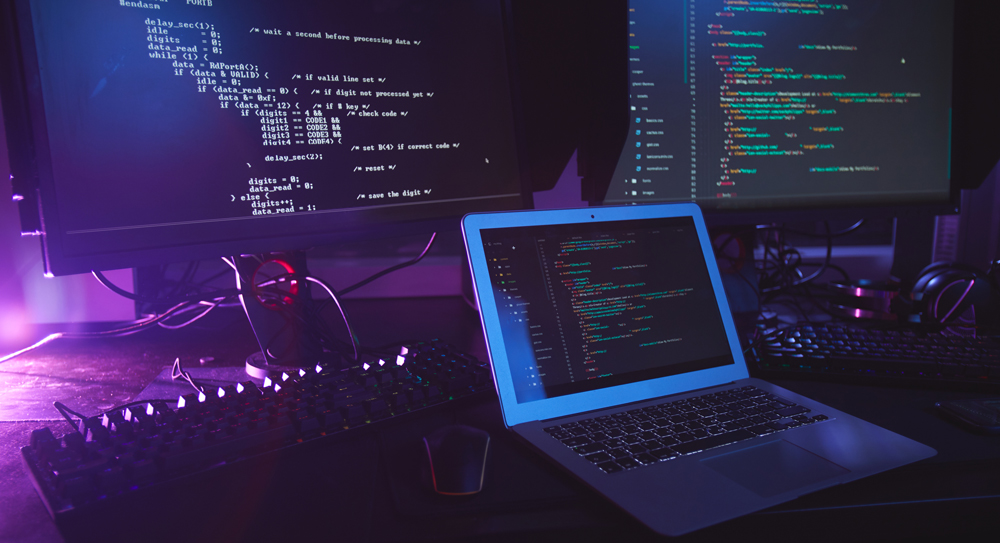 Impact on Career and Acknowledgements
When asked about the impact of his coding skills on his career, Jordan acknowledges the recognition he has received for his expertise despite his young age. He mentions, "Yeah, I think, for this question, one thing that seems to get brought up a lot by others is the experience that I have and the kind of technologies that I know from being so young, you know, being 23 and that I am somebody that they can consult with and sometimes help my colleagues is definitely a topic that gets brought up a fair bit."
Moreover, Jordan's critical thinking skills and his ability to tackle challenging issues have earned him the respect of his peers. He adds, "Also, I suppose the like solving a puzzle that was something that was eluding us for a while was definitely something one of my more favourite acknowledgements from fellow colleagues."
Coding Principles: Efficiency and Problem Solving
When speaking about his coding principles, Jordan emphasizes the importance of efficiency and problem-solving. He explains, "First of all, you have to sit down and think: What is the best system that I can use that will give the outcome as much as possible with the littlest amount of time spent doing it?" This approach reflects his commitment to optimizing the development process and minimizing time spent on unnecessary tasks.
Moreover, Jordan stresses the significance of choosing solutions that are less likely to encounter problems down the line. He recognizes that constantly fixing and adjusting a project can be draining, stating, "Solving the initial problem is fun, but having to only touch it here a little bit and there a little bit is definitely not something that's fun because you got your head inside of it and then that's outside of it, and then you're coming back a week later with your head inside of it. Now you solve a problem once. Finished and done."
Unique Approaches to Coding Projects
One of Jordan's unique approaches to coding projects involves breaking down complex requirements into manageable steps. He explains, "What I like to do is to first of all categorize them into steps. Then, do a whole brief overview of what is inside of step one. What is something that may be challenging? Try and do a test, a proof of concept for step one. Then move on to Step 2 and get a proof of concept for that, and then once you have all your proof of concepts for every step, then you can start with step one and actually create it and then Step 2 and create it."
This method not only helps in managing complexity but also enables adjustments without causing ripple effects throughout the project. Jordan recognizes that flexibility in problem-solving is crucial to achieving success.
Favourite Project: The Automated Hearthstone Player
Among his many projects, Jordan fondly recalls one from his earlier years as his favourite. At just 19 years old, he embarked on creating a unique project: an automated player for the popular card game Hearthstone. This project required the integration of various technologies, including OCR (optical character recognition), game logic, and machine learning.
Jordan's excitement about this project shines through as he shares, "What made this one of my more favourite projects was because of how complex the requirement was that I made for myself. You are working with a whole bunch of systems here, including OCR, game logic, and machine learning. I think that's what makes it my favourite one."
Future Aspirations: Continuing Education and Leadership
Looking ahead, Jordan has clear aspirations for his future in the coding field. He expresses his eagerness to pursue higher education, saying, "I am so motivated to go to university and thrive there." He recognizes that formal education can complement his self-taught skills and provide a structured learning environment.
Additionally, Jordan aspires to become a senior professional in the field, emphasizing the endless learning opportunities within the tech industry. He acknowledges, "Becoming a senior is something that I don't even think I could imagine how much knowledge there would be existing and how much further you could take it."
Roehan Manders, Jordan's manager, remarks, "Jordan Masters' coding journey is a remarkable testament to the power of self-determination and a passion for problem-solving. His achievements, from conquering hackathons to collaborating with prestigious organizations like the NHS Credit Union, showcase his unwavering commitment to excellence."
Furthermore, Jordan's unique approach to coding projects, as highlighted by Mr. Manders, involves breaking them down into manageable steps and emphasizing efficiency, demonstrating his practical wisdom in the field. Jordan's future aspirations, which include higher education and a desire to become a senior professional, underscore his dedication to continuous learning and growth.
"Jordan's story," Mr. Manders adds, "serves as a shining example of what can be achieved in the ever-evolving world of coding and software development. Aspiring coders can draw inspiration from Jordan's journey, learning that determination and adaptability are keys to overcoming any coding challenge."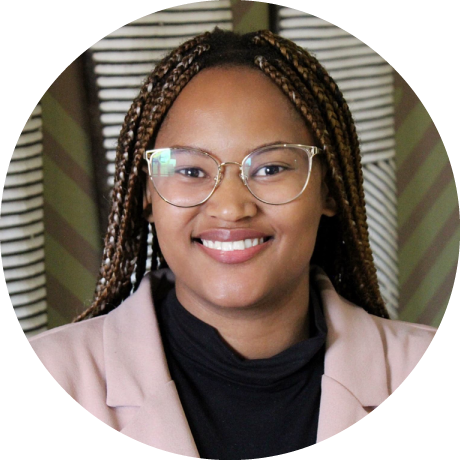 Yolani Williams – Content Writer
Yolani Williams is the Content Writer at The CRM Team, with the role of producing relevant content such as blogs, articles, and social media copy. Yolani holds a qualification in Strategic Corporate Communication from the University of Johannesburg and has 3 years of relevant experience in the marketing field.
Subscribe to our newsletter
Don't miss more articles by The CRM Team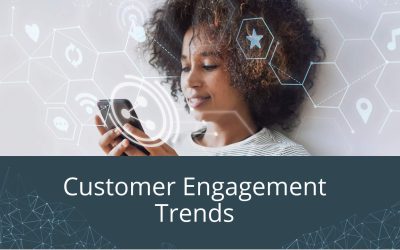 Customer Engagement TrendsBrands are built on the success of their customer service. Instead of it being a responsive measure to deal with complaints, companies are learning to take personalised, empathetic customer care right to the heart of everything they do. This...