Microsoft | LinkedIn – Why competitors are *still* having sleepless nights.
It's been three short months. Satya Nadella, Jeff Weiner and Reid Hoffman stood outside the LinkedIn Headquarters in Mountain View, California and announced the
third biggest tech acquisition of all time
.
Since then we've learnt 3 fascinating facts about the deal:
LinkedIn went with Microsoft over Facebook, Google and Salesforce.com (Say what!?)
LinkedIn went with Microsoft even though Microsoft wasn't the highest bid. (Say what!?!?)
The battle was fierce and went down to the wire. (Understandable)
And the deal is still making waves!
Last week Salesforce.com's
stock crashed
on less-than-expected projected earnings for the third quarter (one wonders why!) Meanwhile, Microsoft quietly overtook them as the
world's biggest enterprise SaaS provider
. And that's without counting LinkedIn's contribution!
Salesforce's CEO, Marc Benioff, is obviously rattled. After a period of collaboration and partnership, he has now declared the rivalry with Microsoft is back on. His words are defiant, but it doesn't look great for the CRM-focused company. Microsoft's new combined cloud CRM/ERP offering, Dynamics 365, with LinkedIn's mighty Sales Navigator is going to be a potent combination and a big worry for them. This was a big win for Microsoft and LinkedIn. Salesforce.com lost out – big time.
Much more than CRM
But it would be unfair to make this a deal about Dynamics CRM vs Salesforce.com. It was much bigger than that. And both Microsoft and LinkedIn know this. You can't box the 10,000 strong, 433 million member, professional network megalith as a simple CRM add-on. Jeff Weiner, who remains as LinkedIn CEO, said that Microsoft gives LinkedIn "advantages most companies can only dream of leveraging". That's got to hurt, Marc.
Microsoft CEO, Satya Nadella, was also very excited about the deal:
'[it] brings together the world's leading professional cloud with the world's leading professional network'
We agree. With a combined reach of 1.5 billion+ people (Microsoft's customer base and LinkedIn's membership), the possibilities are staggering.
Nadella told his 114,000 employees:
"Think about it: How people find jobs, build skills, sell, market and get work done and ultimately find success requires a connected professional world."
Microsoft already helps over 1.2 billion people become more productive through the Microsoft Office suite. Imagine integrating LinkedIn with this. LinkedIn's reach increases dramatically, and Office's usefulness gets better and better. Nadella has stated that Microsoft wants to integrate the LinkedIn data with their artificial intelligent assistant Cortana. As Nadella said, "Imagine walking into a meeting and Cortana tells you about people you are meeting and what you need to know about them".
But it won't just be Microsoft Office that benefits from LinkedIn. Microsoft wants to integrate their powerful
machine learning
capabilities with the professional network. And being part of the world's biggest software company will have also have its benefits. Not only can LinkedIn now get input from the best engineers from Microsoft's 114,000-strong workforce, but partnering with Microsoft also brings a healthy financial stability. Jeff Weiner said we are now,
'not pressured to compromise on long-term investment… or hamstrung in the way we can reward and acquire new talent due to stock price concerns'.
Weiner predicts that through combining with Microsoft they'll now be able to innovate and disrupt in some of the following areas:
"the corporate directory, company news dissemination, collaboration, productivity tools, distribution of business intelligence and employee voice…"
Prepare for more creativity and innovation from LinkedIn.
And the timing is great.
Digital Transformation is going to be a huge thing for companies in 2017 and much of this will result in big growth for cloud computing (read: Saas, PaaS and Iaas).
The SaaS (Software as a Service) market is growing rapidly (33% growth last quarter) and there is plenty of scope for Microsoft | LinkedIn to dominate here.
LinkedIn: Unlike Facebook, LinkedIn has been extremely successful at SaaS. On its own, it's been in the top SaaS providers in the world for years. Last year it's recruitment suite, Talent Solutions, brought in $2 billion (!) in revenue alone. Combined with its sales tool, Sales Navigator, it already has a healthy subscriber base of 2 million people. This will grow rapidly through the access to Microsoft's 1 billion plus customer base.
Microsoft: Microsoft has already had a successful transition over to SaaS. Its launch of Office 365 five years ago saw it move its famous desktop brand into the cloud. (Recently, even Facebook announced its adoption of Office 365). It also offers SharePoint Online and now, this Fall, their ERP/CRM clouds solutions will be relaunched as Dynamics 365. We at The CRM Team, have already stated our belief about how seismic a shift this will be. Integrate this with LinkedIn and it becomes even more powerful.
When it comes to IaaS and PaaS (Infrastructure/Platform as a service), Microsoft are already positioned well here, second behind Amazon, but ahead of Google and IBM. If, as predicted, LinkedIn moves its hosting to Microsoft's Cloud (Azure) then that will bolster Azure even further.
But the Microsoft | LinkedIn deal is not just a strategic move to stop Amazon getting LinkedIn's business. What Microsoft and LinkedIn realise is that currently their offerings and customer base are quite different. Place them all on one platform and the combined graph is eye-watering for developers:
Who can compete with that?
This deal is a great move for both Microsoft and LinkedIn and it's going to shake up many industries. There should be lots of companies having sleepless nights – for a good while to come.
Don't miss more articles by The CRM Team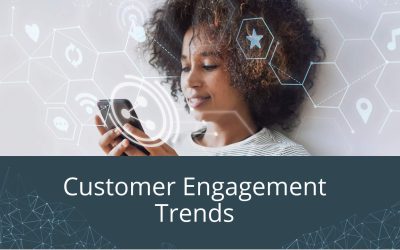 Customer Engagement TrendsBrands are built on the success of their customer service. Instead of it being a responsive measure to deal with complaints, companies are learning to take personalised, empathetic customer care right to the heart of everything they do. This...