Microsoft Envision South Africa 2022
 Microsoft Envision South Africa 2022 was no ordinary event! It was a terrific opportunity for Microsoft Partners and customers to get a first look at new features, enhancements, and innovations to transform your business into a more agile, customer-centric organisations specific to all industries.
Upon arrival guests were given a warm welcome with arrival refreshments and a moment to network with various attendees.
The CRM Team was proudly represented by Wynand Roos (Johannesburg) and Rynhardt Grobler (Cape Town) who were part of the panel at the industry breakout session: Retail – Reimagine Customer-Driven Retail.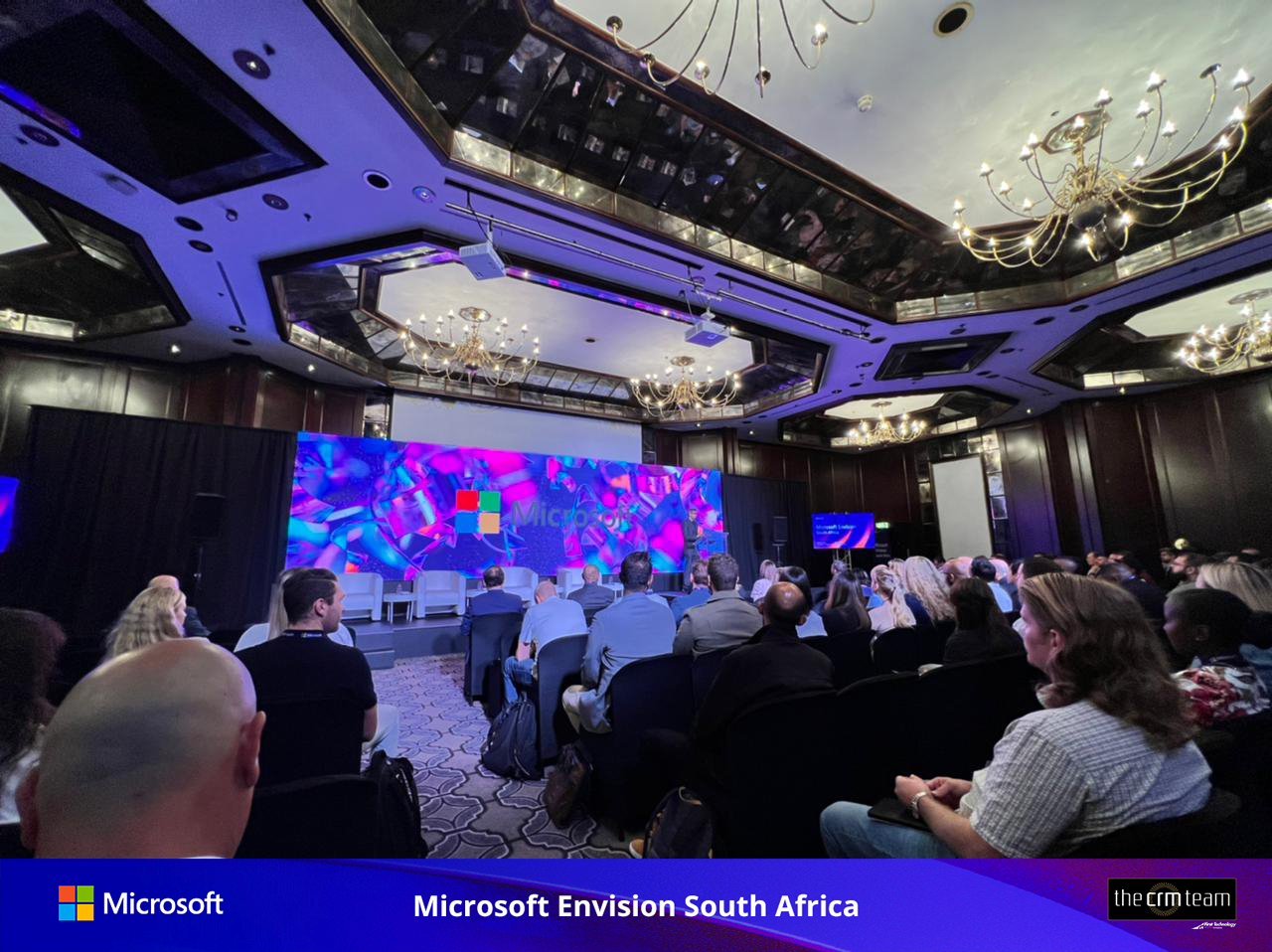 To kick off the session, Lidia Ngengebula – the Retail, Transportation & Logistics Director at Microsoft South Africa welcomed everyone. "I just want to firstly say thank you so much for the support that you have given us as the Microsoft team. I must tell you we have a lot of fun working with you as our customers and you as our partners. There has never been a more exciting time than today to be in retail right because speed of retail just continues keep accelerating retailers are looking for change, they are looking for ways to monetize the digital economy."
Lolo Scrumpton, the Retail Executive at Microsoft South Africa, introduced the panelists which included, Wynand Roos – Managing Director of The CRM Team, Richard Swart – Chief Operating Officer at Ignition Group and Rami Sultan Microsoft UAE Government Director.
Lolo Scrumpton asked Wynand Roos, how retailers can get a centralised 360-degree view of who their customers are, where their customers purchase, how often they purchase and what they buy.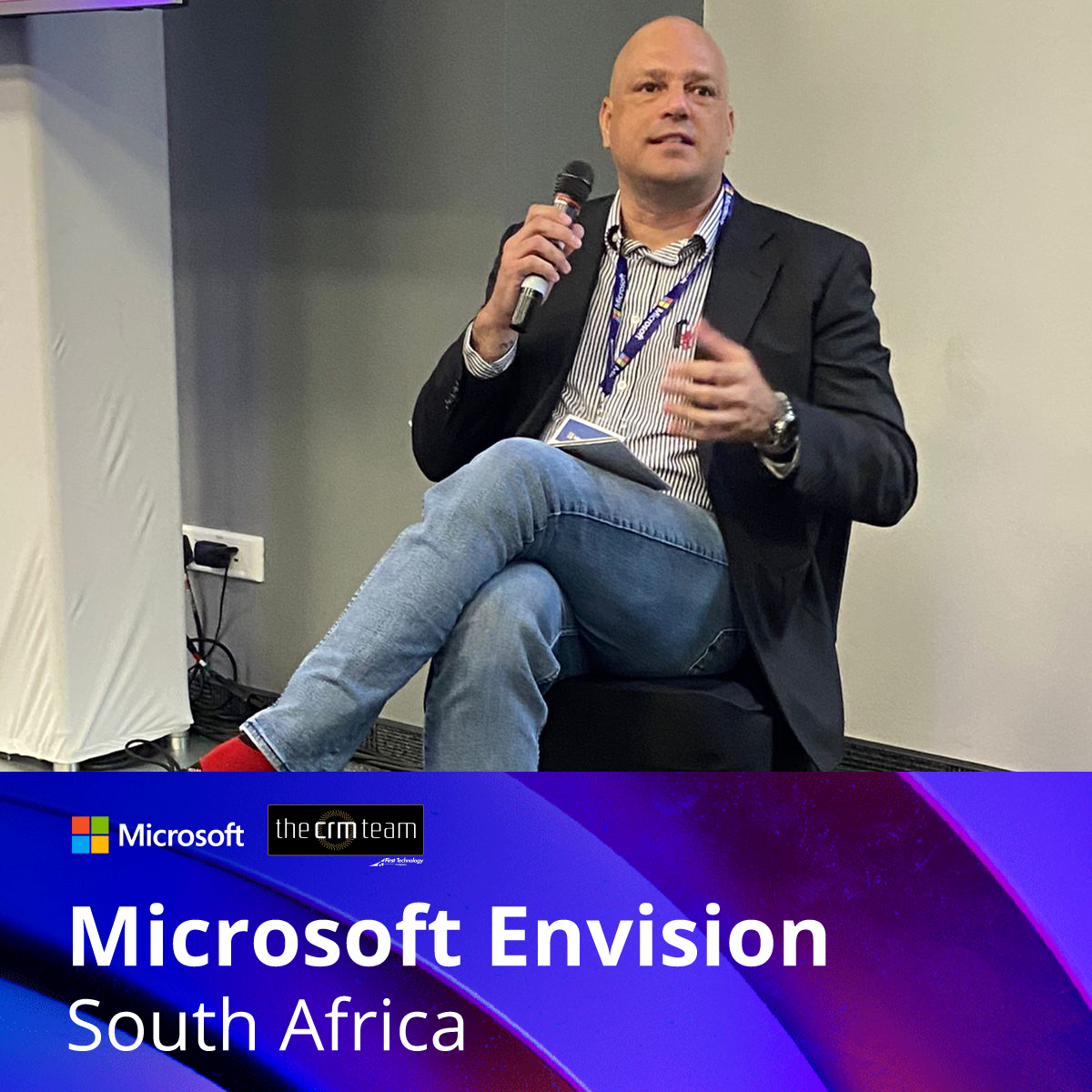 In which Wynand responded, "I'd like to start by saying that data and capturing data is not a substitute to strategy and to give a simple example, I recently had an urge to purchase some equipment and went on to Google to find the equipment that I was looking for and I found two retailers that sold what I was looking for. One retailer site stated that they were out of stock and asked for me to provide my e-mail address to notify me when new stock arrives. The other retailer side that they were also out of stock on the item that I was looking for. So, I sent an email to their email address asking to be notified when there will be stock again. Two days later I had no response, so I followed up in which they responded, and they said that they placed an order, but they do not know when it is going to arrive. I followed up with them week after week.
I received a notification from the first retailer to say that they received new stock. So, the next morning before work I popped into the store, and they said they were just about to phone me. They went on to say that they had received stock the previous evening and notified me and that was a wonderful experience for me even though I had to wait for the stock. With the other retailer I kept on following up and I had to initiate that conversation.
There is no substitute for strategy, so how do we make this real for customers? First, we implement a customer data platform in Microsoft world that is known as Customer Insights. Our customer insights allow us to connect to all different data and we must consolidate that data and go through a process that matches and merges that data in order to get a single view of a customer. Not just a single view of the attributes, but also a single view of their behaviour, what their customer lifetime value is, their loyalty points, the money that they spend online versus spend in store. That gives us a consolidated understanding of who those customers are, so once we have that understanding we then let AI (Artificial Intelligence) play its part and AI determines insights on top of that data."
After the industry breakout sessions, all attendees were treated to a lovely lunch and dessert which everyone seemingly enjoyed.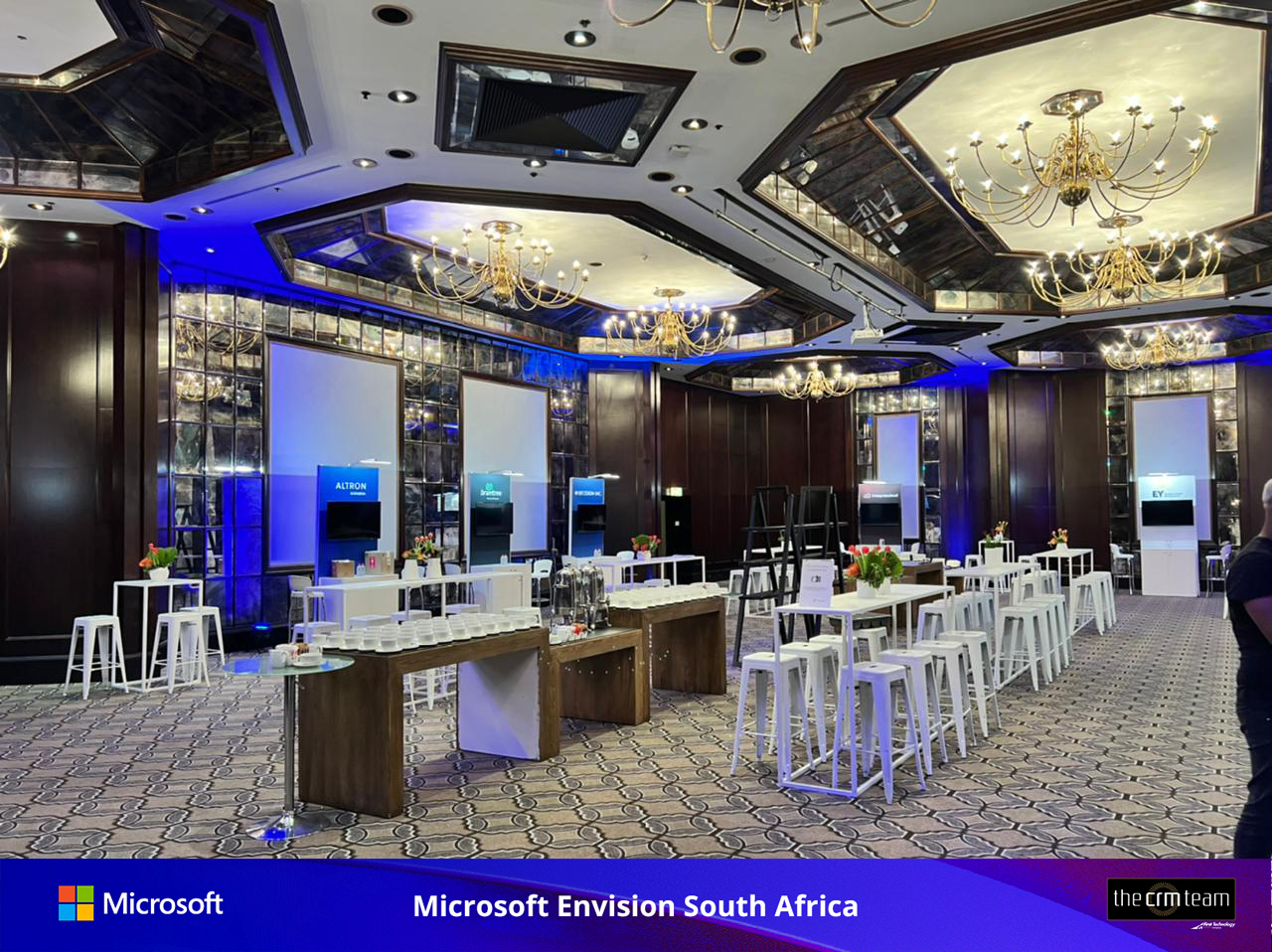 After the delicious lunch, we all gathered to listen to Michael Jordaan who was the guest speaker at Microsoft Envision 2022.
Michael Jordaan is known as a legend in South African entrepreneurship, ex-CEO of FNB (First National Bank) and the founder of Bank Zero.
Jordaan took us on a journey of how technology and the business landscape has evolved over the past couple of years. He took us back to the 2002 Windows XP, the first consumer version of Windows, came out and all the incredible features it had.  He went on to say that everyone thought it was right and no one thought it would evolve to the way that it has today.
Overall, Microsoft Envision South Africa 2022 was a treat to all those who attended. The different sessions left everyone excited to see what more Microsoft is going to do in the next year.
Get notified for upcoming events
Don't miss more articles by The CRM Team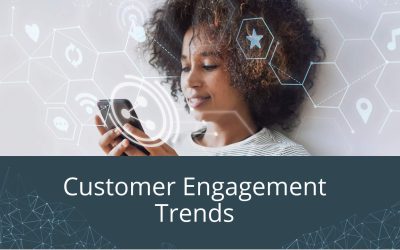 Customer Engagement TrendsBrands are built on the success of their customer service. Instead of it being a responsive measure to deal with complaints, companies are learning to take personalised, empathetic customer care right to the heart of everything they do. This...