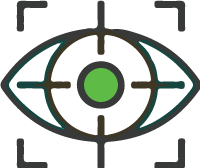 Catalyst Envisioning 1-Day Workshop
Envision the future of your business
Build, plan, and execute business transformation strategies with a proven, innovative approach from Microsoft Catalyst
Let's ideate together
As part of Catalyst, meet with our experts and run an envisioning workshop, where we can ideate together using design led thinking concepts and jointly define how to enable the digital transformation of your organization.​
This one-day briefing starts with a review of your business objectives, followed by mutual discovery and visualization of solutions, ending with a clear, actionable picture of how we can help you reach your business goals.

Build, plan and execute business transformation
Prework done by The CRM Team:
– Observation – interviews and observation
– Building a customer journey map
– Day in the life
– Creation of customer and user personas
•  Envisioning Workshop – 1 day in-person or virtual workshop
– North Star/Vision statement
– Opportunity and theme identification
– Value Map
Business Value Assessment
Solution Assessment
Personalised solution demonstration

Inspire  –  Design  –  Empower  –  Achieve
About
The CRM Team Trainers
The CRM Team have experienced Design Thinking practitioners who have been certified by Microsoft in executing the Microsoft Catalyst Program. ​
The CRM Team is a Gold Microsoft partner and has the following competencies →
Gold Cloud Business Applications
Gold Application Development