Mariana Becerra's Journey: From Delivery Manager to Head of Operations
at The CRM Team
# IT Software, Delivery Manager, Operations, Career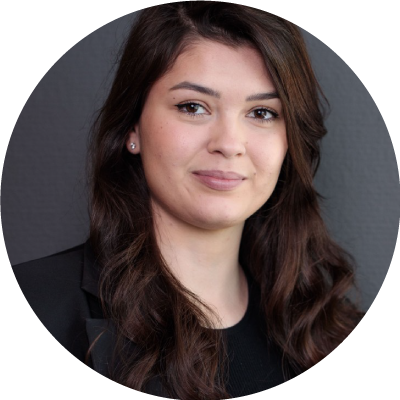 In a recent interview, Mariana Becerra, the newly appointed Head of Operations at The CRM Team, shared her thoughts and emotions about her promotion from Delivery Manager. Mariana expressed her immense honour and excitement, considering this new role as a significant milestone in her career. Although it was not a planned move on her career path, Mariana believes in seizing opportunities that come her way and making the most out of them.
Transitioning from the delivery department to heading operations, Mariana acknowledges the change and challenges that lie ahead. However, she exudes confidence in her abilities to effectively lead the operations team and drive the desired outcomes for the organisation. Mariana recognises the shoes she must fill, as the previous Head of Operations, had left a strong impact and was someone she admired within the organisation.
As the youngest member of the management team, Mariana sees her youthfulness as an advantage that brings fresh perspectives and innovative ideas to the table. She believes that having a different viewpoint and a fresh pair of eyes can contribute significantly to problem-solving and driving positive change within the organisation. Mariana aims to combine her adaptability, enthusiasm, and drive to create a more dynamic and forward-thinking environment.
When asked about her goals and plans as the new Head of Operations, Mariana emphasised the importance of ensuring operational excellence and efficiency throughout the organisation. Building upon the legacy of her predecessor, she aims to streamline processes, optimise resource allocation, and foster a culture of continuous improvement. Mariana also highlights the significance of cross-functional collaboration and communication to drive constructive collaboration among different departments and align operations with the company's strategic goals.
In terms of introducing changes and innovative ideas to the management team, Mariana believes in adopting automation and AI solutions to enhance efficiency and productivity. Leveraging tools like Viva sales and Co-pilot can aid in effective communication, especially for team members who may excel in problem-solving but struggle with conveying information to clients. Mariana also emphasises the importance of encouraging an Agile and flexible approach to decision-making and problem-solving, empowering team members to contribute their ideas and drive innovation at all levels.
Reflecting on her transition from Delivery Manager to Head of Operations, Mariana acknowledges that she will miss the direct involvement in day-to-day delivery operations and the close relationships she built with her delivery team. However, she sees this promotion as an opportunity to have a broader impact, shape strategic initiatives, and contribute to the long-term growth of the company. While the challenges and responsibilities may be different, Mariana is eager to embrace them and looks forward to the journey ahead.
Mariana's promotion to Head of Operations marks an exciting chapter in her career. With her determination, fresh perspectives, and commitment to excellence, she is poised to make a significant contribution to The CRM Team's success. The entire organisation eagerly awaits the positive changes and achievements Mariana will bring in her new role.
Subscribe to our newsletter
Don't miss more articles by The CRM Team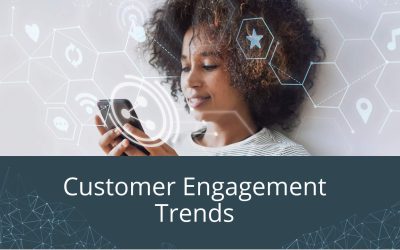 Customer Engagement TrendsBrands are built on the success of their customer service. Instead of it being a responsive measure to deal with complaints, companies are learning to take personalised, empathetic customer care right to the heart of everything they do. This...