Introducing Talhah Jeewa: Senior Solution Sales Professional at The CRM Team
# IT Software, Sales, Sales Professional, Dynamics 365, Power Platform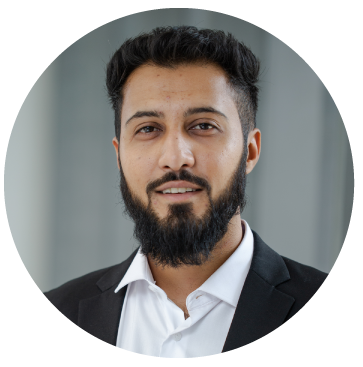 Meet Talhah, a young, passionate individual hailing from the vibrant city of Johannesburg, South Africa. Born with an adventurous spirit, Talhah embraces life with enthusiasm and energy. Whether casting a line on a serene fishing trip, cheering for his favorite football team, or indulging in the sizzling delights of a traditional braai, he finds joy in the simple pleasures of life. Armed with an Honours degree in Bcom Marketing Management from the University of Johannesburg, Talhah channels his creativity into every endeavor he pursues. Balancing professionalism with a touch of artistic flair, he effortlessly expresses his innovative ideas in all aspects of life. With a strong focus on family and friends, he cherishes the moments spent together, creating memories that last a lifetime.
Talhah Jeewa, is a Senior Solution Sales Professional at The CRM Team, specialising in Microsoft Dynamics 365 and the Microsoft Power Platform. With his expertise and passion for customer-centricity, Talhah has been instrumental in transforming industries such as manufacturing, tertiary education, corporate training, real estate, non-profits, and transportation.
At the heart of Talhah's work lies the powerful Microsoft Dynamics 365 business applications suite. This comprehensive platform offers a wide range of solutions to meet the unique needs of businesses, enabling them to manage and optimise their operations effectively.
His background in marketing management, with a BCom Honours degree, has fuelled his passion for Dynamics 365 Marketing, Customer Insights, Sales, and Customer Service. He understands that these components are the key drivers of customer centricity and play a crucial role in building long-lasting relationships.
One of the most remarkable aspects of Microsoft Dynamics 365 is its ability to automate manual and time-consuming processes with just a click of a button. This automation not only saves organisations countless hours but also aligns efforts towards a common goal. Imagine the impact of eliminating tedious administrative tasks and redirecting resources towards value-added activities that truly benefit customers. With Dynamics 365, businesses can achieve this efficiency while significantly reducing costs from an IT perspective.
The transition to the cloud has been a game-changer for many organisations, and Talhah has witnessed first-hand the transformative power it brings. Customers who have migrated to the cloud using Dynamics 365 have experienced remarkable cost reductions, freeing up thousands of hours and millions of rands. The elimination of hardware costs and the reduced security risks associated with cloud-based solutions have made the platform even more appealing to businesses of all sizes.
In an industry that constantly evolves, Talhah stays ahead of the curve by embracing every release wave of Microsoft Dynamics 365. With each update comes a host of new and revolutionary features that customers love. The power of the platform knows no bounds, and Talhah's expertise lies in helping businesses leverage these capabilities to their fullest potential.
However, the question remains: Can we keep up? The rapidly evolving nature of the Power Platform presents a challenge for businesses to stay up to date with the latest advancements. Talhah's commitment to continuous learning and innovation ensures that he remains at the forefront of industry trends and can guide his clients towards sustainable growth.
Beyond his expertise, Talhah's true passion lies in the people he meets and the diverse challenges he encounters on a daily basis. Every day brings new opportunities to connect with individuals from different walks of life and find exciting ways to solve their unique business problems. It's a career that he finds fulfilling, and he wouldn't have it any other way.
With his deep knowledge of the platform and its potential to revolutionise industries, Talhah has helped businesses achieve remarkable results. His dedication to customer-centricity, automation, and continuous learning ensures that he stays ahead of the curve in an ever-evolving digital landscape. Talhah's commitment to solving complex business challenges and his passion for helping organisations succeed make him an invaluable asset to any team.
Subscribe to our newsletter
Don't miss more articles by The CRM Team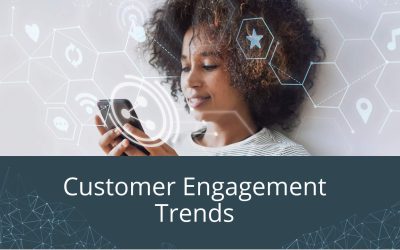 Customer Engagement TrendsBrands are built on the success of their customer service. Instead of it being a responsive measure to deal with complaints, companies are learning to take personalised, empathetic customer care right to the heart of everything they do. This...