Towards a revenue-generating sales and service management platform:
Microsoft Dynamics 365 & ICON
Find out how they are doing it.
"We went through multiple platforms until we came to the conclusion that the Dynamics 365 – The CRM Team combination was the correct one."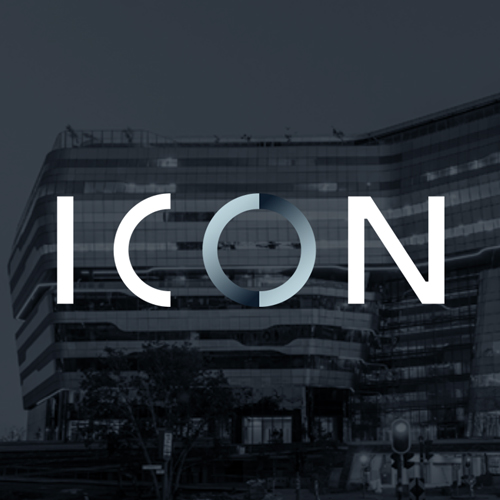 ICON is an independent digital service provider that empowers financial advisors through tailor-made software solutions.
Their financial advisor platform is designed to equip advisors with the tools necessary to engage, serve and manage customers through a single personalised interface.
The result: massive efficiency gains in an industry long overdue for disruption.
A brand-neutral, revenue-generating platform facilitating sales, customer and service management
With its cloud-based data storage, investment reporting and engagement capabilities, the Icon platform is about to shake up the insurance industry. Scalability, automation and greater productivity are just some of the benefits Icon is already realising through a solution that enables subscribers to access a variety of critical, value-adding services.
Key Benefits
Client engagement, end-to-end reporting and intelligent data consolidation
Process standardisation, scalability and access to strategy-guiding insights
A slow-evolving industry in need of disruption

'We had been operating in very much the same way for decades,' notes Jacques Joubert, business analyst at Icon. Unlike in other industries, little disruptive innovation had streamlined business practices. The result was a slow process evolution and an operating environment that was still stubbornly paper-based.
'The market [also] faces a huge degree of compliance and legislation,' Joubert adds. More than this, cost-ineffective distribution, non-scalable distribution models and the inability to keep up with changing product needs have been placing strain on advisors. As a result, many have begun to struggle – falling short of delivering an attractive value proposition, and unable to cater to changing consumer needs and trends.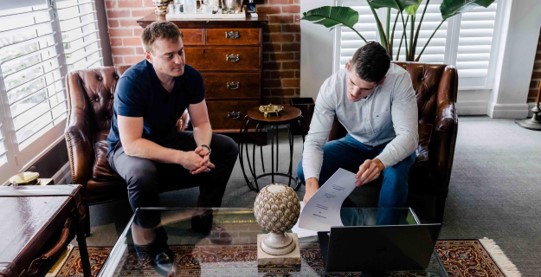 The industry needed a game-changing solution, one which 'minimises admin burdens and enables our clients to optimise how they spend their time,' Sean Kelly, Digital Platform Manager notes. The Icon team wanted to bring exactly that to the market. To do so, however, they needed an innovative and committed partner.
"We enjoyed the flexibility and 'anything is possible' attitude … this really spoke to a partnership we wanted to be involved in."

Sean Kelly
ICON
The one solution feel
'We considered several partners,' says Kelly.
'We searched for well over a year and went through multiple platforms …' Ultimately, however, it became clear that the Microsoft Dynamics 365 / The CRM Team combination was the right one.
One challenge Icon faced was around environments. 'As a start-up, cost is a huge factor,' Kelly notes, 'and so not being able to afford all the environments, from production to UAT … put pressure on both the operational capabilities of the company as well as the development abilities of our partners, The CRM Team.'
Nonetheless, Dynamics' superior flexibility, scalability, ability to integrate seamlessly with Office 365 and Azure were all factored into the final choice, notes Kelly of Dynamics' 'one solution feel'.
The CRM Team's flexible and integrated 'business consulting' approach also aligned with Icon's business vision.
Nic Bowman, Strategic Operations, said that the use of Agile methodology and 'anything is possible' mindset were further benefits of working with The CRM Team. Overall, says Bowman, the combination made for a highly attractive partnership.
"The CRM Team are not just developers, but provide a far more wholesome offering."

Sean Kelly
ICON
Leveraging Agile, flexibility and more
'The CRM Team's flexibility … and their ability to deal with our constantly evolving needs as a start-up has been a big plus for us,' says Nicholas Bowman. He adds that the team's Agile approach also facilitated a great deal of in-house learning. 'We are learning what works and what doesn't work, giving us great ideas on future builds and iterations … It has been enjoyable to deal with a team who are more than just executors.'
Bowman adds: The CRM Team have a great support infrastructure. Quick turnaround times and a genuine willingness to help, powered by our Scrum Master Matthew Elliott, provide huge comfort in knowing that when things go wrong they are there to assist come rain or shine…
The CRM Team have taken a keen interest in understanding our business and industry, which has enabled them to offer valuable insights into the direction of each solution, as well as ensuring that the solutions are appropriate and future-proof.'
Finally, Bowman emphasises: 'Through their experience with the Dynamics 365 platform, The CRM Team are able to offer us some solutions that they are currently testing, or 'Proofs of Concept' which they have built… This has been a true value-add, and has started to make proper waves in our business. It gives us an advantage over our competition, keeps us extremely cutting edge, and enables us to explore new ideas and technologies alongside The CRM Team – a true partnership.'
Driving insight with digital
The solution needed to allow advisors and their clients to interact in new ways. It also needed to drive both functionality and insight.
A consolidated view of advisors, their practises and their clients was critical, notes The CRM Team's Head of Delivery and Projects, Jessica Du Toit. The ability to handle lead logging, sales pipeline tracking and contact type differentiation were also key.
Additional requirements centred around document loading, quote generation and effective query resolution through case management. The solution also needed to scalable, and allow for white-labelled across a variety of spaces.
On the front end, the capstone was a self-service portal – one that could be accessed by both advisors and their clients.
On the digital journey
'Our implementation is currently still in progress and is being taken on in two stages,' Sean Kelly notes. 'The first stage is what we call our "Pilot" stage. During this time we are taking on users who we believe are best positioned to be beta testers.' This stage will provide Icon with both a live testing environment and user base, enabling a feedback loop that improves the focus of each iteration and allows for any bug fixes.
'Our second stage of implementation will be the launch to market. We have not yet entered this phase but will be doing so in Q1 of 2018 and are very excited to see how the market reacts,' Kelly highlights.
Yet, the Icon team has already started realising major benefits. On the subject of scalability, says Kelly: 'The solution has assisted our internal operations and customers to improve efficiencies and automate sectors within our businesses.
This allows us to scale, improving profitability through efficiencies and cost reduction, and increasing our value proposition.
It has [also] enabled us to communicate with our entire base of customers in multiple ways, allowing us to keep them up to date with relevant personalised content, which has prompted a very positive response, both in terms of engagement and sales opportunities.'
Jacques Joubert highlights that advancements on the platform are becoming known industry-wide: 'We are quickly becoming known as having a powerful digital offering and are being approached by key stakeholders from many corners of the industry'.'
Next steps
What about the future of the solution? The future sees a driven focus on the 'Single Platform' concept and the building of a community-centred offering, as opposed to one that is industry specific.
'Up until now,' Kelly notes, 'the development has focused on setting the foundation for a single interface experience – through creating internal service management components, data storage and hierarchy structures, user-friendly access points – with all being backed up by sound communication processes and efficient automation. Going forward, the focus will be to make use of these underlying structures.'
Kelly notes that this will be achieved by adding to and integrating various services within the customer platform. 'Tools such as robo-advisors, case and new business management pipelines, storage facilities, portfolio construction tools and access to powerful business analytics reports are just the beginning of the journey which will see Icon becoming THE interface for Financial Services.'
It's been an exciting journey for Icon so far. But one that is far from over. 'Watch this space!' says Kelly.