Gartner: Microsoft a Visionary in Field Service
It's only been two years. After entering the Field Service market in 2015, through the acquisition of FieldOne Systems, Microsoft has made rapid progress. Gartner's latest
Magic Quadrant (for Field Service Management)
now places them in the Visionary category:
"U.S.-based Microsoft is a Visionary on the basis of the breadth of capabilities it offers on a single platform"
Gartner went on to state:
"[Microsoft's] Dynamics 365 for Field Service covers end-to-end service, including capabilities not found in many competing solutions, such as predictive equipment maintenance management and contract, depot repair and inventory management."

At The CRM Team, we're very excited about this. Dynamics 365 for Field Service is developing at an incredible rate. For example, we love its ability to connect to the Internet of Things and initiate preventative maintenance for devices. Gone are the days of service departments scrambling when something goes down. 
With constant monitoring of devices over the cloud, service companies can intervene at a much earlier stage. With Dynamic's 365's built-in intelligence, this early warning process can be automated. All these efficiencies create a better customer experience AND reduce costs. 
With Microsoft's extensive research budget, it's only going to get better and better. Gartner highlighted this rapid pace of development in their report:
"Microsoft has… an aggressive product development roadmap… a result of significant growth in license sales and active users."
With 90,000 active users of Dynamics 365 for Field Service around the world, companies are adopting it in their droves. We've helped a number of companies adopt Dynamics 365 for Field Service ourselves, both in South Africa and the UK. It's truly an end-to-end solution. Have you considered transforming your vision of field service? Download the full Gartner report 
here 
or, better still, see how Dynamics 365 for Field Service revolutionized Michelin's service division. It's a fascinating short video:
Want to explore how we could help you transform your field service? Get in touch.
Don't miss more articles by The CRM Team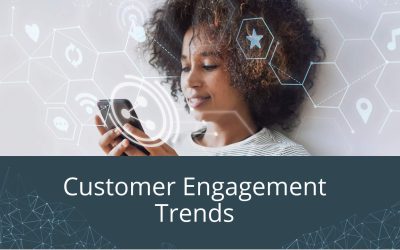 Customer Engagement TrendsBrands are built on the success of their customer service. Instead of it being a responsive measure to deal with complaints, companies are learning to take personalised, empathetic customer care right to the heart of everything they do. This...