From Passion to Action:
Celebrating Youth Day
# IT Software, Youth, Gaming, Life Goals, Programming
Youth Day serves as a reminder of the importance of young people in this country. The impact of today's young South Africans will be even more pronounced as they become the decision-makers of tomorrow. With the right guidance and support, they can shape our nation's future and create a brighter tomorrow.
At The CRM Team, we greatly believe in our young people and strive to give them the tools and resources they need to succeed.
The latest youngster to join our team is Jordan Masters, a Junior Dynamics 365 Developer
To celebrate Youth Day, we chatted to Jordan to discuss his career thus far, in hopes to inspire the young people of South Africa to work towards their dreams.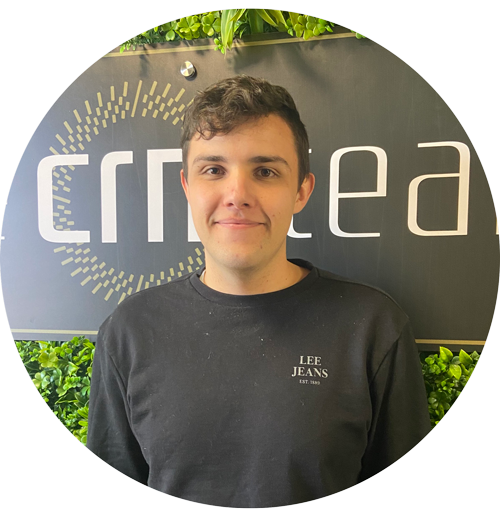 Where it all started, a young boy with a dream.
From an early age, Jordan had already figured out which path he wanted to follow.
"As a top IT student in high school, I knew IT was a career I wanted to pursue." Jordan began by developing games to play with his friends.
"I would take on passion projects whenever I found something interesting. One of the things I was particularly interested in was crypto. However, I did not have the funds to invest in it, so I created an app that pulled figures throughout the day of how much crypto was worth." Proving how tech savvy Jordan is, this app would perform as a simulation without investing a cent.
Everyone who has accomplished something worthwhile was once a beginner.
Growing up in a gaming generation had a significant impact on Jordan. He would create bots that could help him level up in a game while at school. "As an example, we got into a game called Hearthstone. The bot I created would constantly take screenshots during the game, and I built an engine that could recognize these images, regardless of whether it was text or pictures. Then I would cut up the images and match them using colours. The bot would then take the images provided and I would instruct it on how to play how to play the game and move the mouse."
"Those passion projects got me interested in coding and made me want to pursue it further," states Masters.
After finishing matric, Jordan already had a plan for what he wanted to do and how he would do it. After watching the movie, The Intern, his desire was to be part of a bigger team where they could work on software development projects together. However, that dream was placed on hold as he had to embark on a solo journey. "I reached out to companies in small towns to develop software solutions for them at a very small fee."
Masters describes how he could only charge these companies a few thousand rands for systems that would have cost them hundreds of thousands. Jordan merely wanted to improve his skills and become independent while navigating life outside of school.
"I wanted to make money to spend on myself instead of asking my parents," he states.
It is Jordan's ethics and drive that opened doors for him. Now that he is part of The CRM Team, Jordan's next goal is to get a Bachelor of Computer Sciences qualification, so that one day he can rank up as a Senior Developer.
The choice is yours to modify your dreams or magnify your skills.
Jordan's journey is evidence of where commitment, hard work and determination can take you. Here is a man who had a dream at an early age and worked faithfully to achieve his dream. From teaching himself coding and pursuing it at a young age, to actively seeking opportunities to execute his skill and help small companies with software development – Jordan is what every young person should strive to be like.
"The one thing I would suggest for a young person in South Africa is to find something in demand and see if you enjoy it. While it may be difficult for some to find something that they love, it is worthwhile to learn a skill that is in demand and learn to love it.

I would also advise the youth to not be afraid to get themselves out there. They must reach out to companies or individuals and offer their services to help those companies reach their goal while acquiring experience to help them in the future. Also remember, the most important thing is do not stress yourself out, life always works itself out."
The youth of South Africa can learn a lot from this young man.
Subscribe to our newsletter
Don't miss more articles by The CRM Team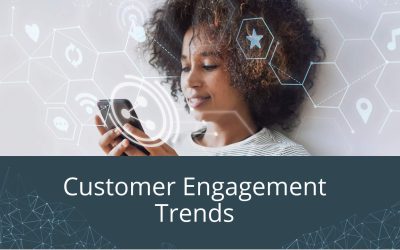 Customer Engagement TrendsBrands are built on the success of their customer service. Instead of it being a responsive measure to deal with complaints, companies are learning to take personalised, empathetic customer care right to the heart of everything they do. This...