Drive Change And Adoption Of Your Technology Investments
The CRM Team will be hosting a free webinar titled Adapting To Change: User Adoption & Technology, helping business leaders optimise their software investment through effective change management.
This topical session will illustrate how effective change management and training improve user adoption and help maximise investment in new solutions. Whether one is planning to implement a new solution or already has a solution that users are failing to embrace, this user adoption, training, and change management session will outline how to improve adoption through proven methodologies.
Mark James, head of training at The CRM Team, says new technology solutions may promise to improve your business, however, without user buy-in and adoption, your ROI and business impacts may be disappointing. "Imagine you have to complete a series of tasks in a dark room. The fact that there is low to no visibility makes it almost impossible to execute your tasks effectively." 
"At the risk of stating the obvious, it might be easier if you could simply flick a switch and light up your playing field. Creating the ideal systems solution for all your users and stakeholders can be just as challenging, but you can light up your playing field by consulting and involving key users in the process, from planning, through execution, all the way to realising a return on your investment," he explains.
Discover what works and what does not in change management and user adoption programmes. Join The CRM Team and get an overview of the most effective Adoption and Change Management strategies to accelerate one's digital transformation.
Delegates will see first-hand how to rapidly release the value from your technology investments as these change management specialists share their insight and practical tips for maximising user adoption.
The webinar will be held at 10:00 on 21 June 2022, for more information visit https://www.itweb.co.za/webinar/crm-team-adapting-to-change-user-adoption-technology/
Don't miss more articles by The CRM Team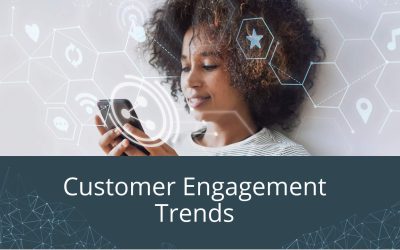 Customer Engagement TrendsBrands are built on the success of their customer service. Instead of it being a responsive measure to deal with complaints, companies are learning to take personalised, empathetic customer care right to the heart of everything they do. This...