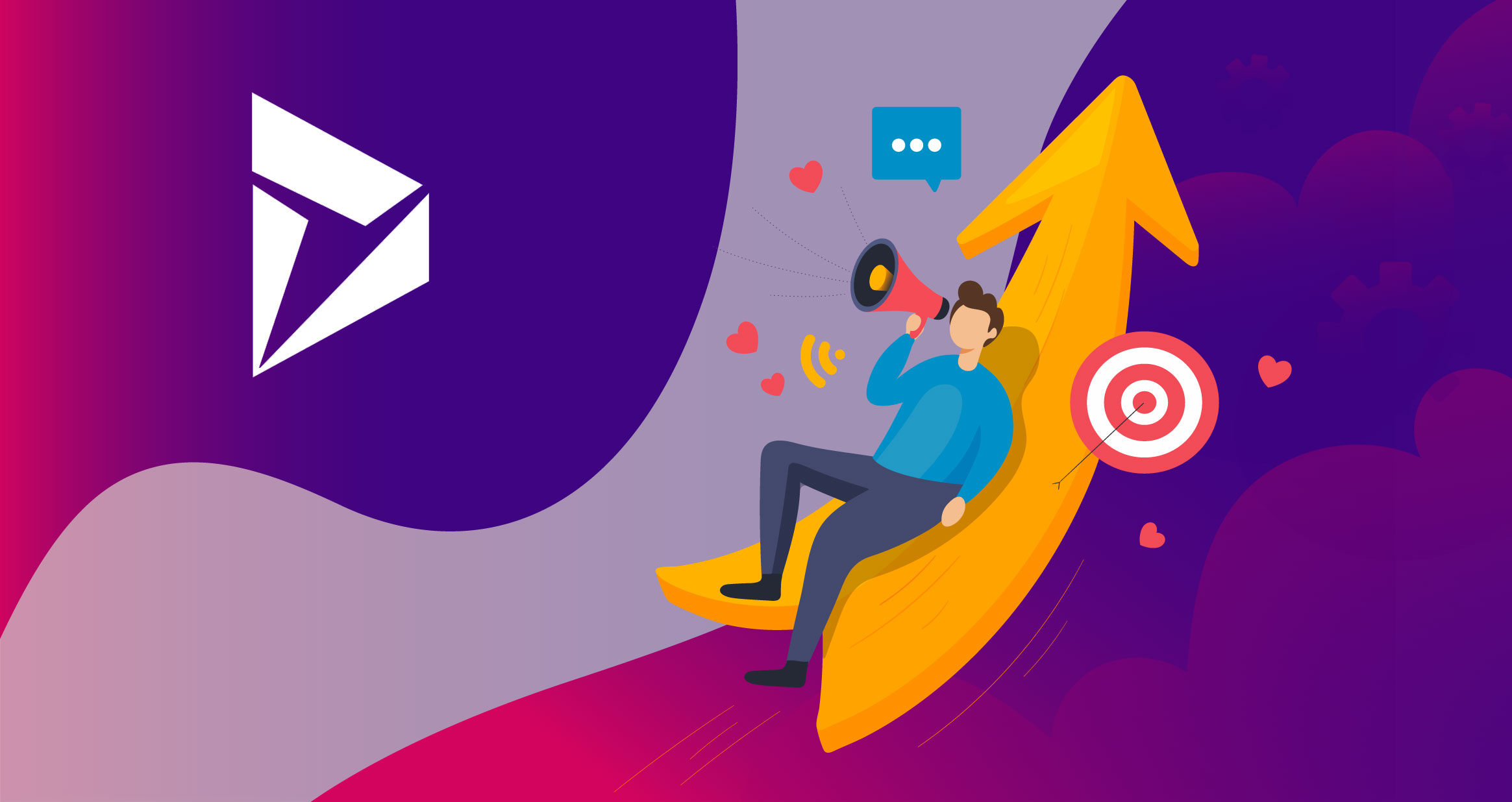 Markets are changing constantly. Buyers are too. That's why the technology you use to reach, engage and connect with your customers needs constant evolution. 
With its new round of updates, Dynamics 365 Release Wave 1 2021 will help you power better, deeper experiences, simpler, more effective campaigns and more exacting, precise customer insights. Here's what's new and exciting. 
Power real-time, event-based customer journeys
Your customers are constantly on the go. And an opportunity to sell can appear – then fade out – almost instantly. Now, you can make the most of every opportunity by tailoring specific journeys to respond to what your customers are engaging with in the moment – such as visiting a store – or other events in their lives. It's a powerful tool helping to make sales more proactive than ever. 
Create flexible, tailor-made journeys powered by AI
The marketing content that works best for one buyer may not be right for another. With the power of AI, you can tailor every aspect of the customer journey to every individual. Specifically, by creating engaging content using enhanced AI that responds to a 360-degree understanding of the customer, you can make sure every buyer sees the content that works best for them.  
For example, Dynamics 365 new enhancements enable: 
AI-driven recommendations for images, videos, documents and fragments

 

AI-driven run-time channel optimization

 

Natural language to create conditions for branching customer journeys

 
And more.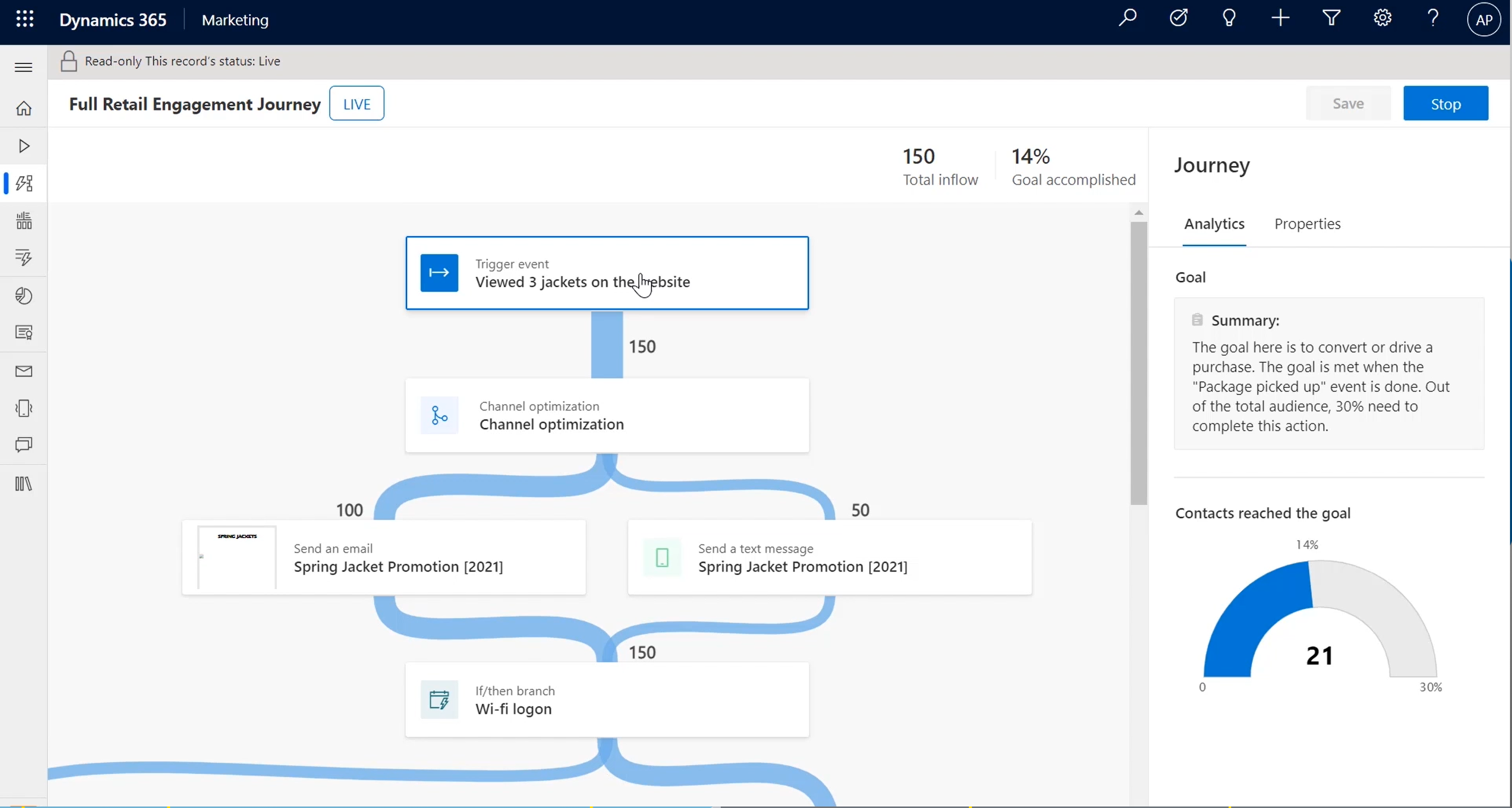 More channels, greater power
The Wave 1 release also sees the creation of more channels, and greater ease and power to reach your customers with the right messages.  
The updates allow you to: 
Send push notifications to iOS or Android apps

 

Send and create SMS messages for any mobile device

Manage your digital content with a new centralized asset library

 

Content management and creation for Instagram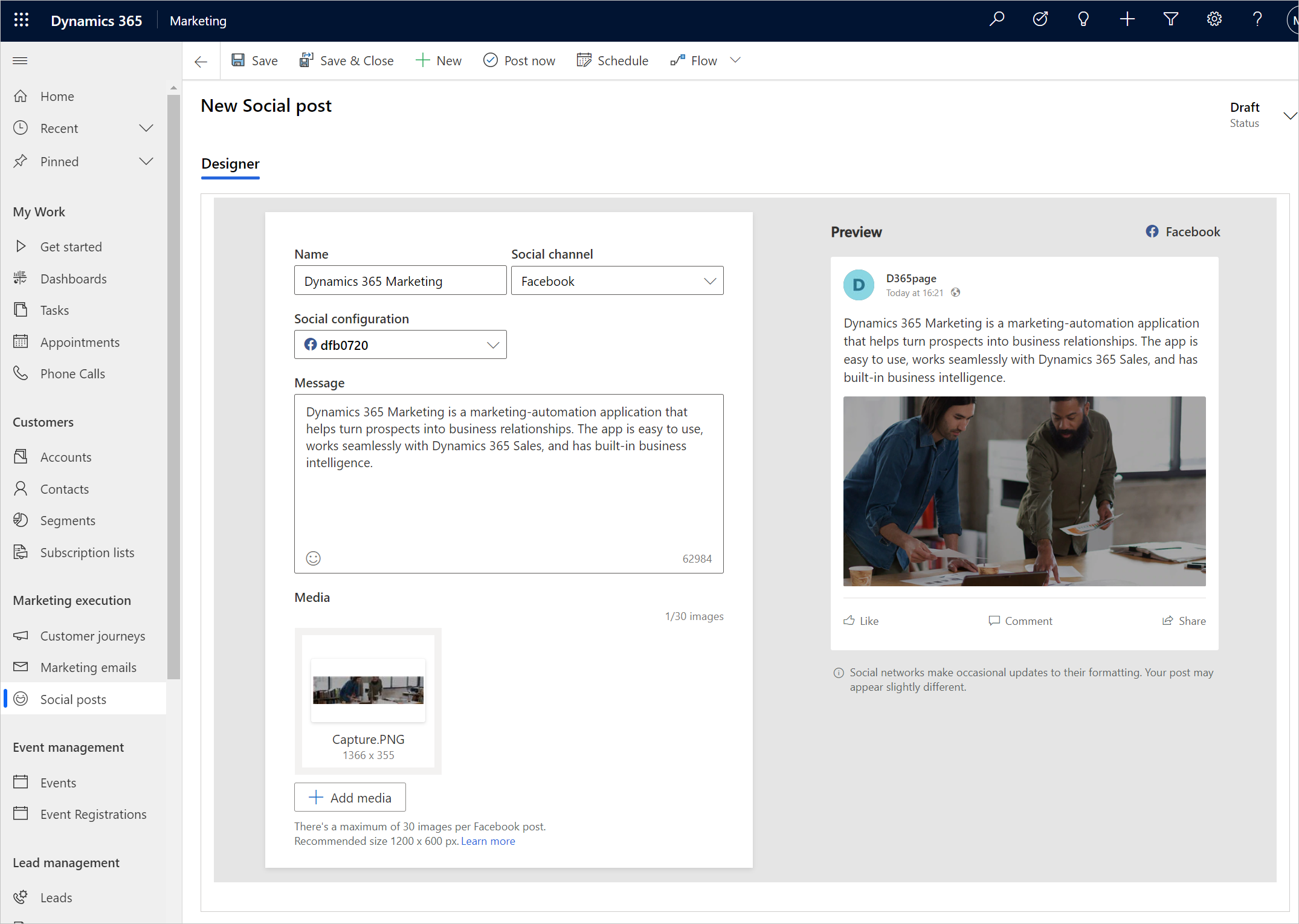 Low-effort email creation
Many marketers spend a large chunk of their time creating engaging emails. That's why the email editor was redesigned to make it easier to create better emails faster. Discover: 
A more flexible layout, easy image resizing, text line-height adjustments and an improved email rendering and preview experience

 

Smart AI wording suggestions

 

The ability to duplicate, edit, and delete email sections and elements with one click

 

The ability to move sections and elements easily on the canvas

 

The new email editor experience directly from the editor itself, without admin privileges.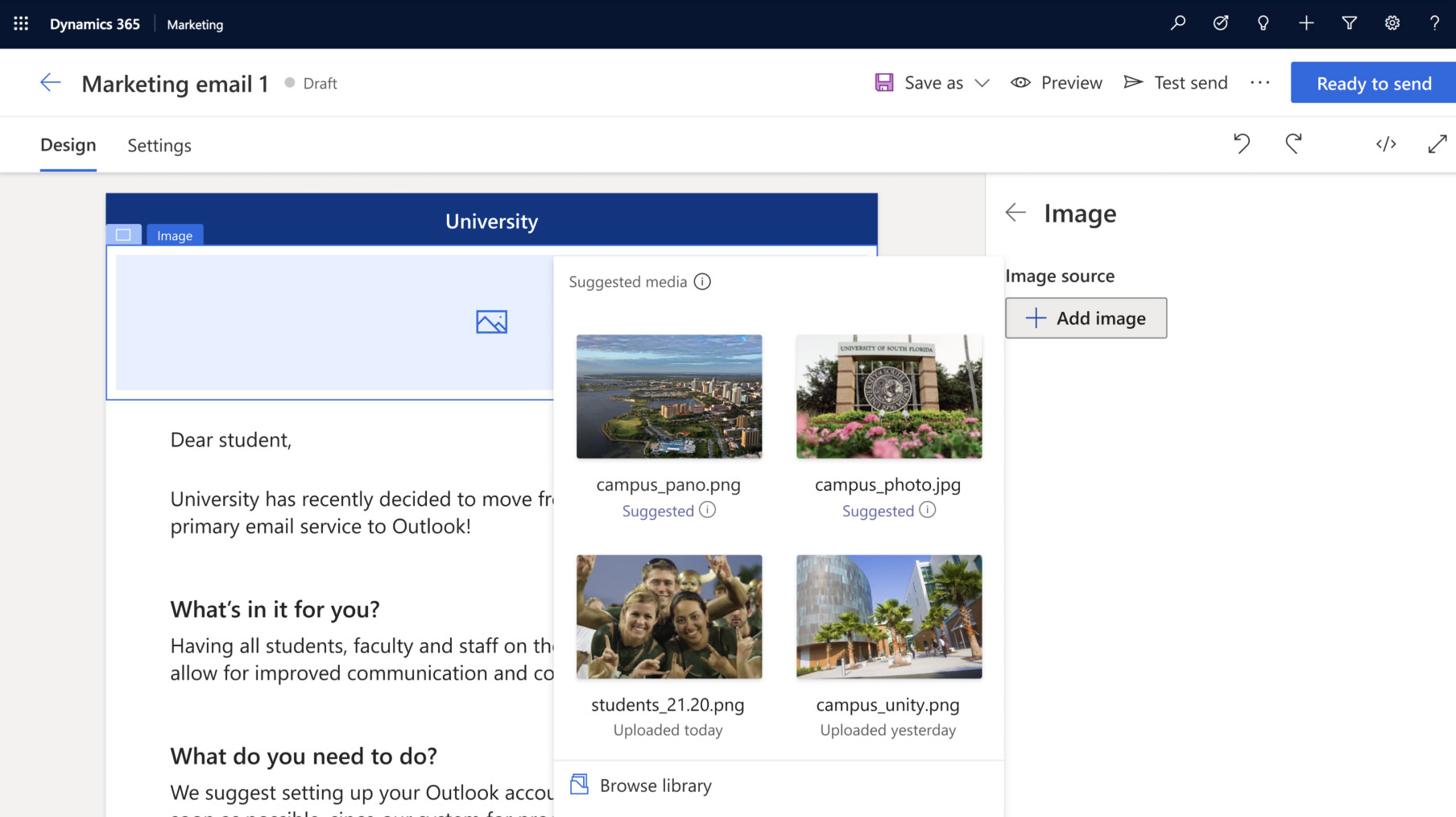 Teams webinars integrations
Whether you choose to create a webinar in Teams or Dynamics 365 Marketing, both approaches are just as easy and intuitive – and fully connected. With the power of Dynamics 365 Marketing, you get total control over your live events. Plus, you are one click away from collecting all that rich engagement data and following up effortlessly.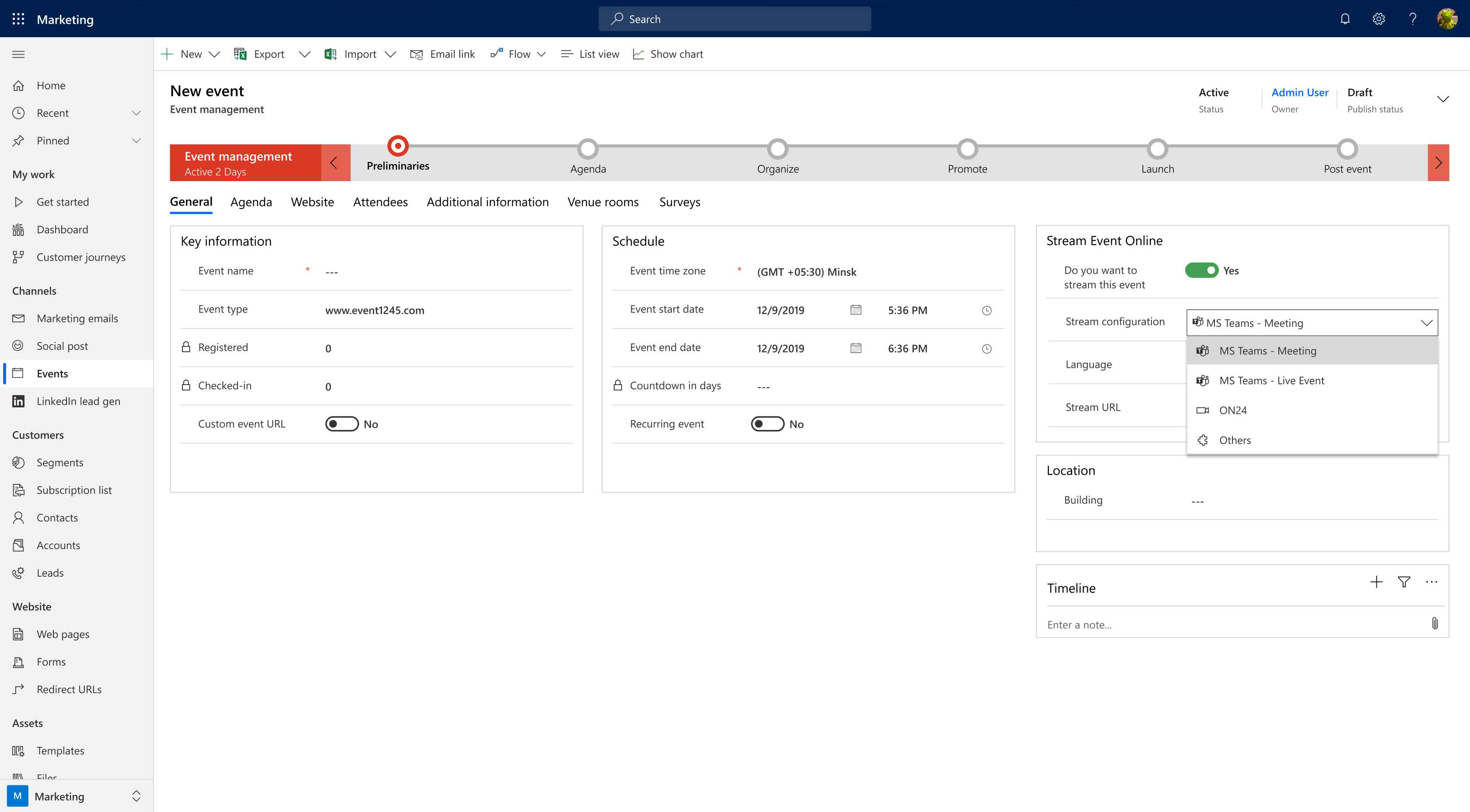 All this and more is possible with the new Dynamics 365 Marketing. Want to learn more?
Chat to us today to learn how to put these new features to work in your business. 
Win customers and earn loyalty
Don't miss more articles by The CRM Team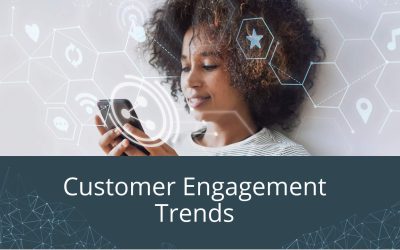 Customer Engagement TrendsBrands are built on the success of their customer service. Instead of it being a responsive measure to deal with complaints, companies are learning to take personalised, empathetic customer care right to the heart of everything they do. This...
Looking for more of the latest headlines?