Digital Transformation & Customer Experience (CX)
Background
In today's customer-led business world, most businesses are not facing digital disruption –
they've already been disrupted by Industry 4.0. In fact, digital tech and customer centricity is not a differentiator anymore, it's the new foot-in-the-door of survival. In 2022 a massive 28% of consumers are weekly buying groceries online[1].
Bridging the offline-online divide, consumers are walking around with super-computers in their hands (cell phones). With 24% of consumers opening apps when in a store, and 18% taking photos, digital convenience and efficiency has fast become a basic human need[2].
Blinded by their Industry 4.0 Digital Strategy though, many companies are simultaneously losing the human touch, and it's now Industry 5.0's challenge to make Industry 4.0 feel more human. Why? Because there's definitely "The need for Digital" – yet digital must be balanced with "The want for Human" too. But not all businesses are purely on-line. Business-to-business (B2B) sectors are in need of more human than digital—so it's important to get the balance right for your particular business model.
Would it help if you knew your customers' deep personal preferences?
To launch an improved customer experience, big-data can be scraped and analysed. In the hope that they will wipe-out your existing business model, this is what new competitors are currently focusing on. As Google Chrome phases out cookies in 2024, collecting first-party data isn't a maybe, it's a must to personalise the customer journey.
Using data analytics, businesses can pivot when they have a detailed 3600 view of their customers' recent behaviour. This is especially true when the artificial intelligence (AI) can predict a customer's next move or request. In this way, customers and companies co-create products and improve touch-points, raising the barrier-to-entry for disruptive new competitors.
Will you be relevant in 3-years from now?
The biggest fear for most CEOs, is remaining relevant in the near future (this includes price relevance). Thankfully, most CEOs also agree that their competitive advantage—or way to customer loyalty—will be based on superior customer experience (CX).
Let's look at six tried and proven steps to embrace Digital Transformation, whilst improving CX[3].
[1] Hootsuite, 2022
[2] Gartner, 2022
[3] Hernandez, J. and Clamp, A. (2017).  KPMG. Customer First. How to create a customer centric business and compete in the digital age.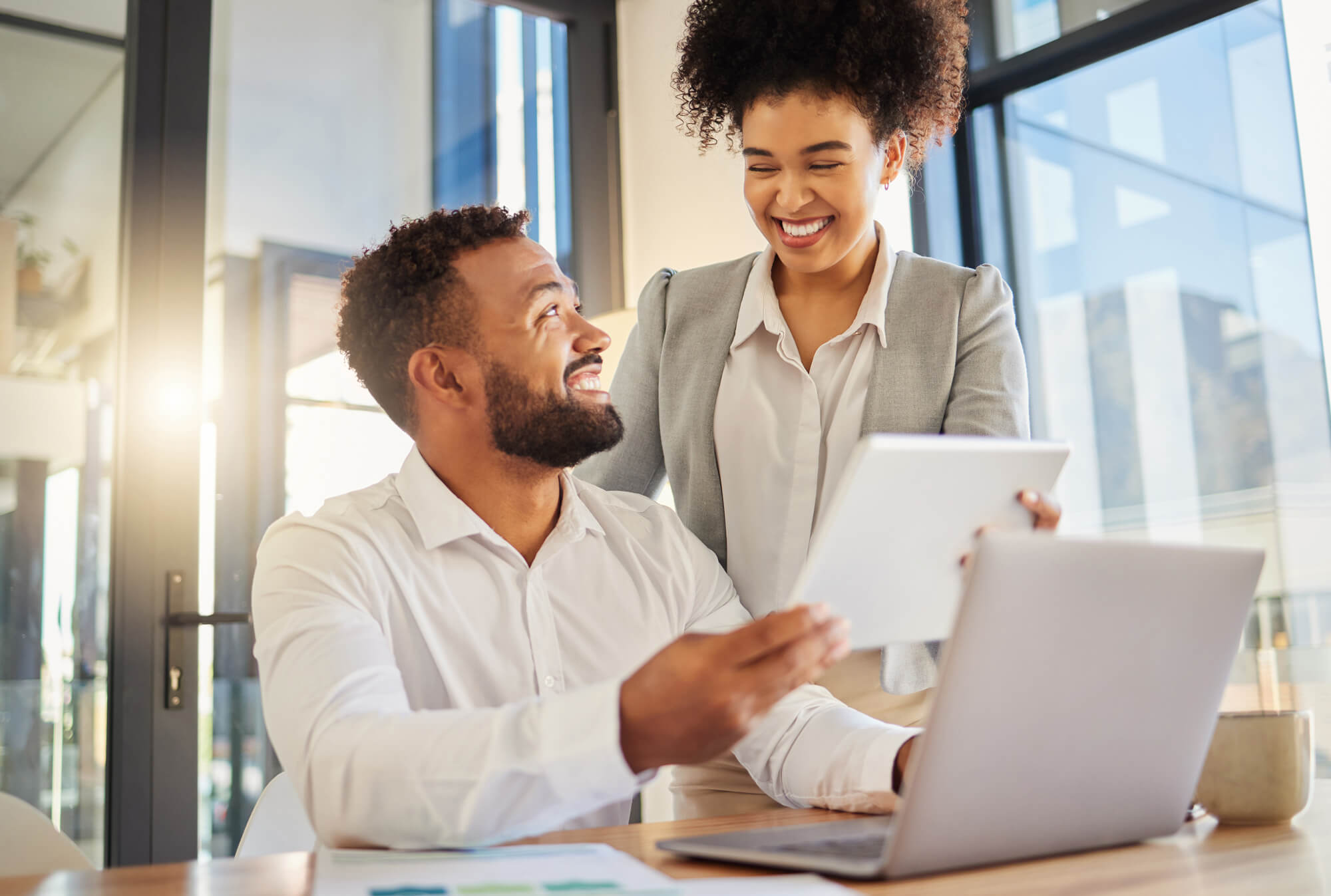 Step 1 of 6: Creating a Digital Customer Strategy
The first of the 6-steps are for the EXCO to describe to themselves, what the end Digital Transformation goal should look like.
1. 360° Customer Profile: The goal is a single customer view, allowing you to treat every customer differently. The key is to consolidate all the rich customer data in one single database or place.
2. Merging Data Ecosystems: Social Media data, browsing data, with internal financial data needs to merge. Then get decision engines to model and predict behaviour.
3. Focus on Customer's Core Issues: Use customer insights—especially their biggest issues—to lead focus-groups, and innovate better solutions, before your competitors do.
4. Support Products with Digital Services: Because more customers are discovering the efficiencies and cost-savings of online, digital is the low-hanging-fruit. Globally, 58% of those aged between 16-64 buy something online weekly; and in South Africa it's still very impressive at 47%[1]. Entice customers to interact with you on a daily basis, allowing you to collect first-party data, helping you improve on the customer journey.
5. A new Evolved Business Model: The Apple iPhone was successful mainly due to the App Store platform of mind-blowing apps. This "platform" was successful because thousands of app developers designed complimentary products to load onto the iPhone. This is where your ecosystem of "partners" collaborates to deliver your overall value proposition.
[1] Hootsuite, 2022
Step 2 of 6: Creating a Digital Customer Experience (CX) Action Plan
To create a competitive advantage, the fusion-team of leaders (digital & marketing experts) must first define their vision of what the CX journey must look like, and roughly how CX will be measured. A brainstorm is required to discuss how leading, digital-enabled journeys can be applied to the business. The five stages of Design Thinking would have been used to guide the CX process (i.e. Empathise, Design, Ideate, Prototype, Test). A guiding principle is to first get the basics right at every touchpoint, and then only think about the "delight" factors[1]. An overwhelming majority of CEOs agree that the way to customer loyalty will be based on superior digital CX.
1. Define Vision: Unifying vision in line with brand values and company culture. Make sure your company is capable of delivering.
2. Customer Research (voice): Combined operational, social media data, and feedback from (i.e. NPS, CES comments).
3. Balance Return-on Investment: Decide where more will need to be spent and where to cut back on costs. CX is not all about growing sales, but also reducing costs. Because "Consumers punish bad service more readily than they reward delightful service[2].", focus on getting the basics right.
4. Design Thinking for best CX: Stanford Business School's Design Thinking Model is critical. The 5-steps are: Empathise (research), Design, Ideate, Prototype, Test.
5. Execute change: Changing the customer journey normally requires a change in business structure (i.e. people structure, operating models, digital processes). This often requires "silo busting" – making sure that all departments work together "digitally" to serve the customer journey.
[1] Dixon, M., Freeman, K. and Toman, N. (2010). STOP Trying to Delight Your Customers, Harvard Business Review, July-August.
[2] Dixon, M., Freeman, K. and Toman, N. (2010:116). STOP Trying to Delight Your Customers, Harvard Business Review, July-August.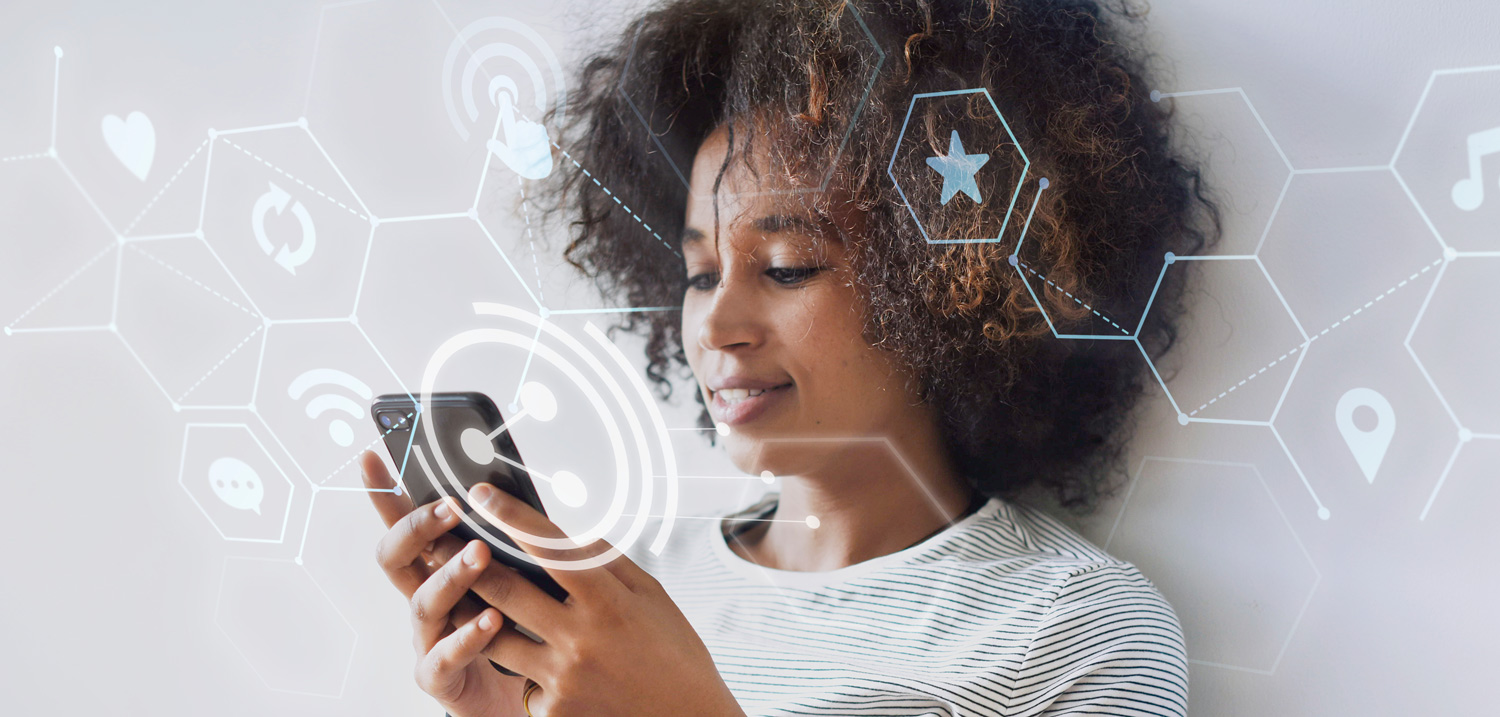 Step 3 of 6: Digitise Front Office: Sales, Marketing & Service
Digitising Sales, Marketing & Service (front office's operations) must operate as an integrated-seamless whole. This is especially important as advertising could have created a "service anticipation gap'. The front office —in real time —must have a view of the end-to-end supply chain, and keep the customer informed of on-time-delivery-in-full (OTDIF). Great selling is service, and vice versa. For instance, if the service is excellent, the customer may easily purchase more. What's more, the majority of a salesperson's time today should be spent on other activities (OTDIF); and a service staff's time may be spent on selling.
Human Understanding & Digital Marketing: Do off-line (human) research to understand customers' needs. Then do your data analytics and find the insights to refine the customer journey.
Human & Digital Sales Segments: Buying habits are changing. Get your off-line (human) sales channels (face-to-face segment) perfected whilst also focusing on perfecting your digital sales channels (digital segments). Capture valuable data on your CRM platform.
Transform Customer Service: Digitally integrate your service (field service & contact centre) so customers experience a seamless-low-effort experience, no matter who or what channel they contact. As AI advances, use chatbots more.
Omni-Channel Integration: Mobile digital channels are most common, but companies must plan around both mobile and natural human language/conversation channels. Most customers attempt self-service first (i.e. AI chatbots/virtual agents), because e-mail response is slow and call centre queues are long. What is crucial here for the CMO, is to blend creativity with data to prescribe new tactics and predict future needs.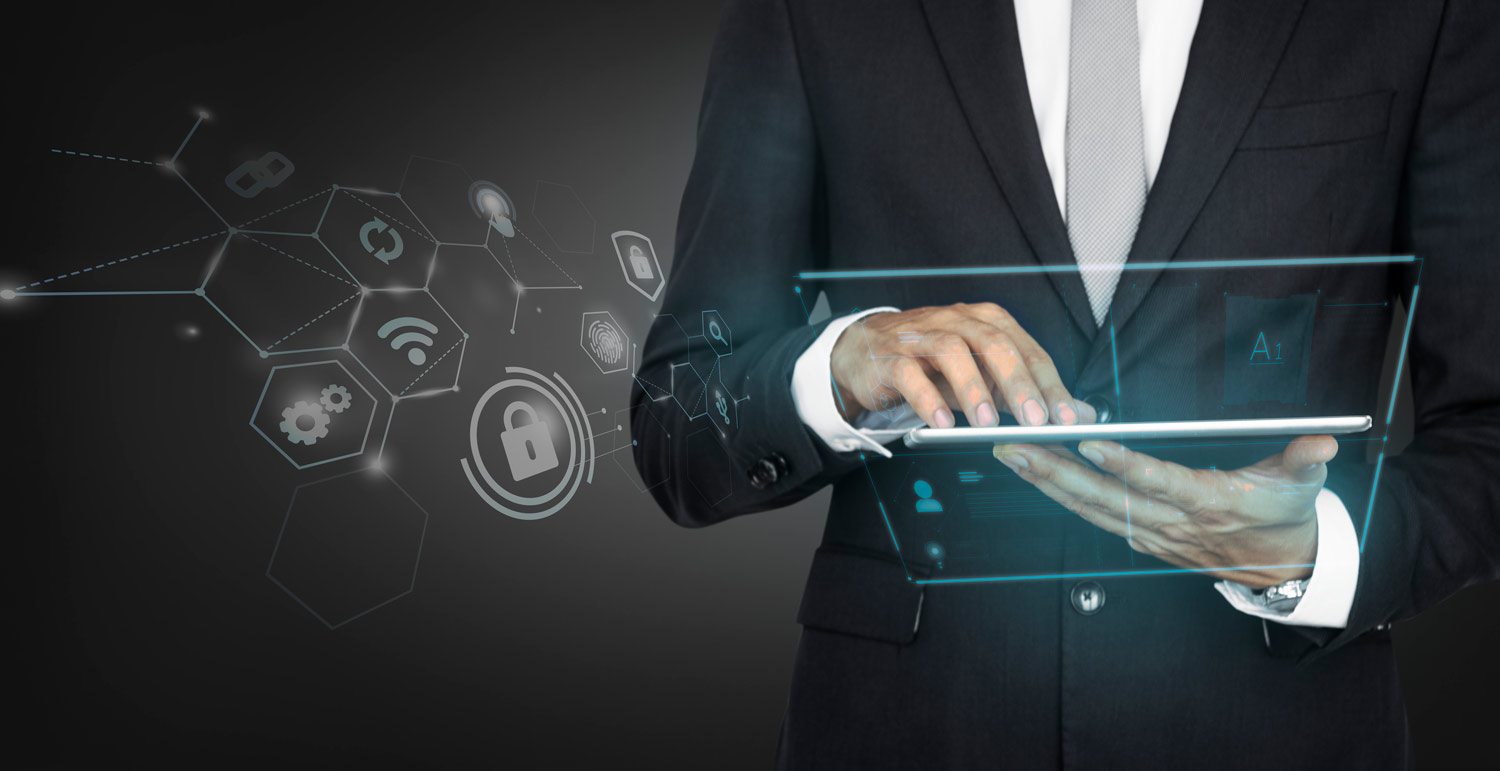 Step 4 of 6: Digitally Connect Your Entire Enterprise
Between 1998 to 2019 Apple expanded from 8 to 17 different business units (SBUs), fragmenting the organisation and creating silos.  So Apple's leaders had to become cross-functional experts, and were forced to deliberately collaborate with other SBUs. They had to be deeply knowledgeable about all SBUs[1]. In short, the EXCO had to be a fusion-team of experts to digitally connect the entire enterprise.
Remember, the main objective of digital transformation is to make more sales through customer centricity. The key is to design a digital system that supports both the employee and the customer. It's generally accepted that an "outside-in" process is key, where the customer creates the journey. However, the "inside-out" approach is arguably more important today, because this inside, end-to-end value chain, needs to be innovated and supported by employees too. The entire value chain must be connected from back-office (off-stage) to the front-office (on-stage)—all connected using data flow. The Aberdeen Research Group has observed a 270% faster annual growth rate for those companies who have digitally connected a seamless value chain[2]. The advantages are seamless service, responsiveness, OTDIF, agility, efficiency and consistency.  Aberdeen have also cited that 269% higher chance of retention vs. companies with a weak omni-channel strategy. What's more, the customer lifetime value (CLV) of someone who buys both in-store and online is 30% higher.
Analyse The Customer & The Brand: Using your brand positioning strategy, plan consistent pricing and personalised customer experiences at every touch point.
Relevant Products & Services: Ensure that the value chain delivers consistently, with special attention to on-time-delivery-in-full and invoiced-correctly (OTDIFIC). Build partnerships with companies in the value chain to increase speed and OTDIFIC.
Breakdown Technology Silos for Seamless Service: Use big-data analytics to give a 3600 view of the customers, whilst allowing omni-channels to anticipate and interact.
Breakdown People Silos for Seamless Service: Work on employee engagement and align all functions to serve each other internally, whilst also serving the customer. Silo busting requires trust

[3]

(the best money maker on earth), digital data flow, communication, shared goals (KPIs) and incentives.
[1] Podolny, J. M., & Hansen, M. T. (2020). How Apple is organized for innovation. Harvard Business Review, 98(6), 86-95.
[2] KPMG, 2007:23
[3] Haederle, M. (2010). The Best Fiscal Stimulus: Trust. Miller-McCune.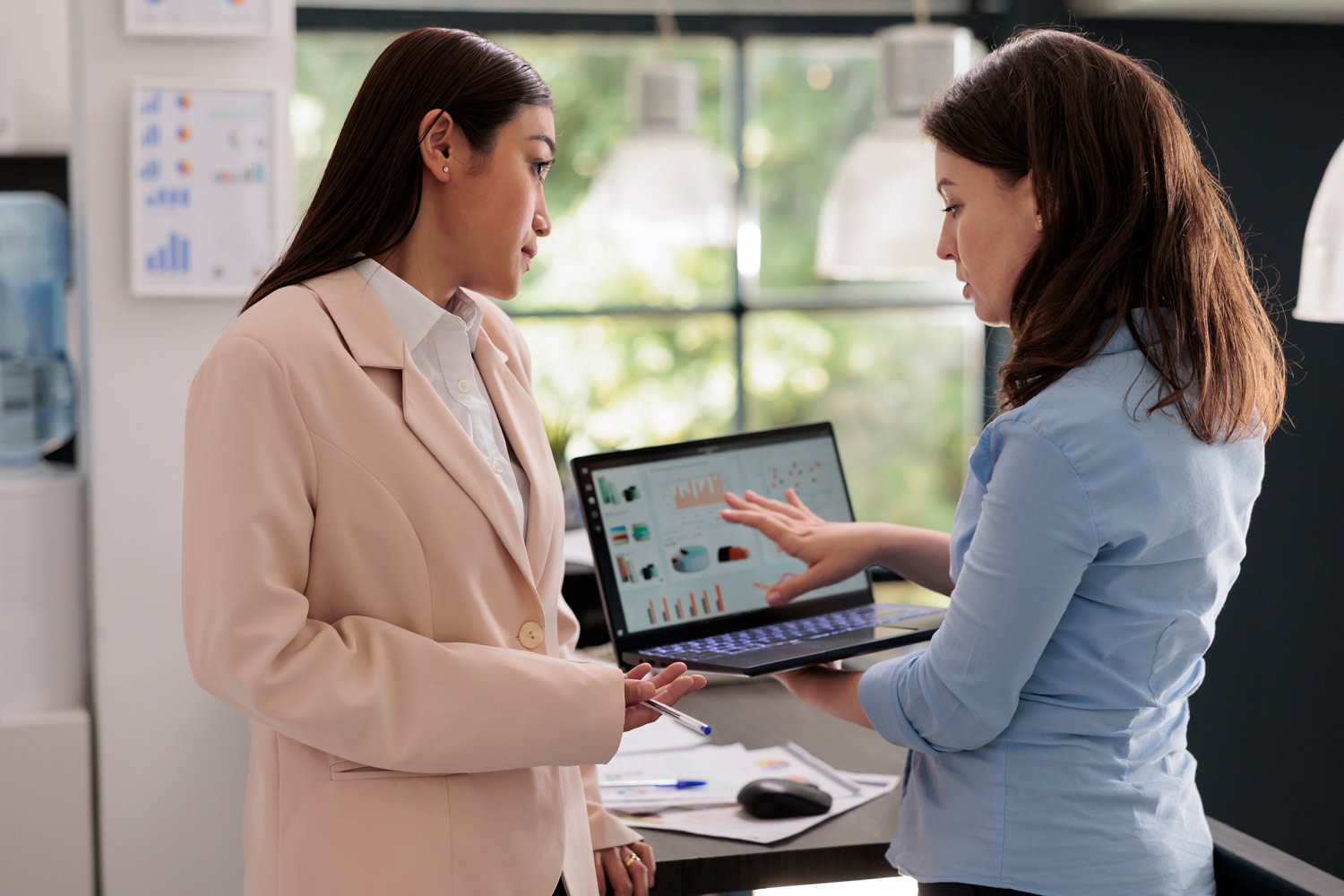 Step 5 of 6: Data Analytics & Insights
The use of predictive analytics is doubling every year, and has become the top area of investment[1]. To improve sales and retention, the CX must be data fed with customer data and market (i.e. competitor) data. Data-driven insights, using complex algorithms embedded at touch-points, will help predict a customer's next request. 
Scope you data analytic strategy: The company's technology capabilities must be aligned with data and analytics. Of key importance is to align your company's objectives and KPIs with the data strategy.
Technology: Link internal and external data that represents the "voice of the customer" and internal "voice of the value chain".
Data Models & Analytic Engines: Data analysts need to create data models, and then share the data using visualisation tool. Data is scraped from Social Media, 'Voice of The Employee' (sales & service) and 'Voice of The Customer'.
Interpret Insights: The company can observe dashboards of key metrics and proactively action system-wide changes to improve the customer journey.
[1] KPMG, 2017:28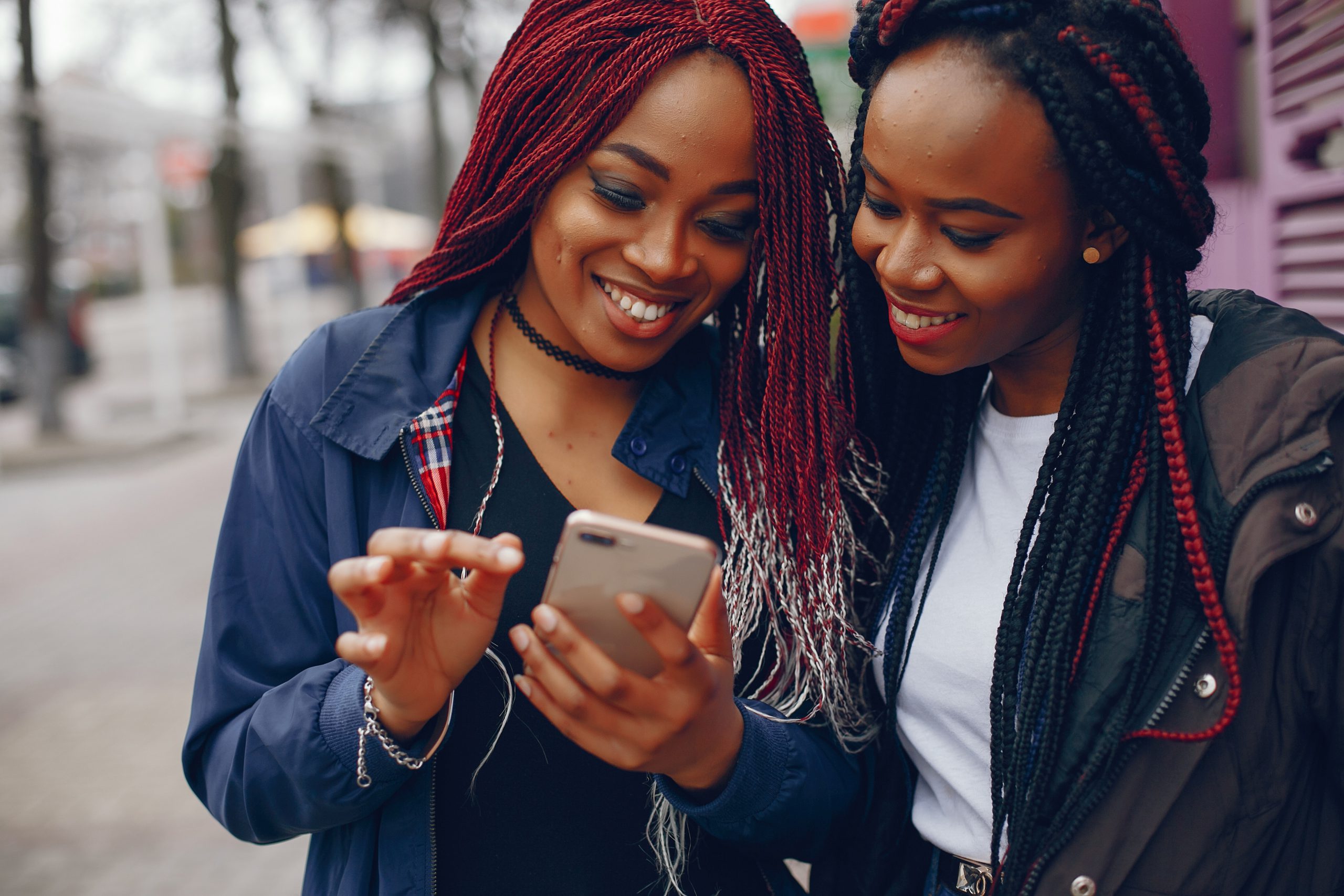 Step 6 of 6: Digital Transformation
To improve your business model, the strong forces of technology cannot be ignored anymore. Delivering Digital Transformation has become easier due to IoT, broad bandwidth, the metaverse, cloud computing, social media, the ability to analyse data in real-time and mobile technology. In South Africa, over 80% of Internet is accessed with a cell phone and over 75% of banking is done on a mobile device. To deliver end-to-end digital transformation, consider these steps.
Cell Phone Channel is key: Most websites are accessed using a mobile phone, so make sure the user-centric experience (UE) and user interface (UI) reflects perfectly on your platforms.
Customer Digital Platforms: Sales, Marketing, Service systems need to scrape data into the cloud. Consider online CRM systems to compliment your cloud-based strategy. This digital transformation should include natural language chatbots, robotic process automation (RPA), virtual reality and augmented reality (i.e. Google Maps, SnapChat).
Don't forget that humans are 80% emotional and only 20% logical[1]. Which means that you need to empathetically engage all their senses. Secondly, the human brain is more 'social' than any other species[2], so the company that thrives at Digital Transformation will connect and socialise better than their rivals. Lastly, the missing link for today's CX, are highly trained staff, who are not just empathetic, but solve problems fast[3].
[1] Damasio, A. (1994). Descartes' Error. Emotion, Reason and the Human Brain. Putnam.
[2] Gilbert, D.T. (2012). The Science behind the smile. Harvard Business Review. 90, 1/2.
[3] Dixon, M., Ponomareff, L., Turner, S. and DeLisi, R. (2017). Kick-Ass Customer Service. Harvard Business Review. Vol. 95, Issue No.1.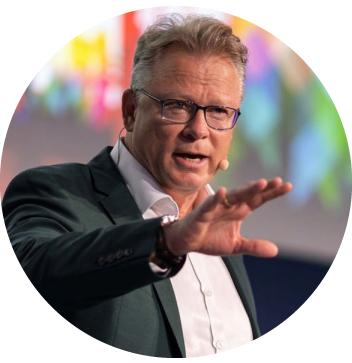 Ian Rheeder
Ian draws on the practical knowledge of 17-years of training marketing teams, was the founding member of the SA Marketing Association, founding member of CXSA, and was The Past President of the Professional Speakers Association.  Before starting his own marketing consultancy in 2005, Ian was the marketing & sales director of the global zipper giant, YKK. Before that he gained his experience consulting to over 30 international brands.
Don't miss more articles by The CRM Team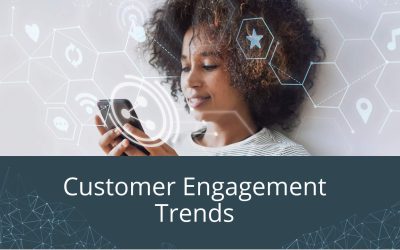 Customer Engagement TrendsBrands are built on the success of their customer service. Instead of it being a responsive measure to deal with complaints, companies are learning to take personalised, empathetic customer care right to the heart of everything they do. This...