Delivering projects on time, on budget, at a profit.
Professional Service Automation.
$
1.5 trillion USD! In 2012 that was what the
Professional Service industry was worth in just the US alone
. It's a huge industry that's dependant on a company's ability to sell people's time. Auditors, lawyers, engineers, architects, management consultants, all do this.
This is very manageable if you are a few consultants, but when you run complex projects, with many professionals required at different stages, most firms opt for a fully integrated Professional Services Automation System. A system like this can be the difference between firms growing and firms staying still. Small efficiency gains can result in big profits.
The global research organisation, Service Performance Insight (SPI), backs this up. Data from their 2016 report: PS Maturity Benchmark, taken from 257 organisations (minimum of 100 employees, average employee size 1,315) showed that companies with a Professional Service Automation Solution achieved 26% more profits than those that didn't. When this was combined with a CRM (Customer Relationship Management) Solution profits increased by 44% compared to those professional service organisations with neither.
We at The CRM Team love to help companies increase their profits. We sell a Professional Service Automation Solution built by Microsoft, called Project Service. It's a complete system for project sales, resourcing, delivery and billing. We love it. See if it could help you increase your profitability by watching the two-minute overview video above.
You also might like to read our article looking at its features.
Don't miss more articles by The CRM Team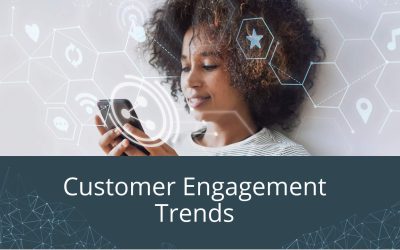 Customer Engagement TrendsBrands are built on the success of their customer service. Instead of it being a responsive measure to deal with complaints, companies are learning to take personalised, empathetic customer care right to the heart of everything they do. This...
Looking for more of the latest headlines?