Delivering projects on time, on budget, at a profit.
Professional Service Automation.
$
1.5 trillion USD! In 2012 that was what the
Professional Service industry was worth in just the US alone
. It's a huge industry that's dependant on a company's ability to sell people's time. Auditors, lawyers, engineers, architects, management consultants, all do this. This is very manageable if you are a few consultants, but when you run complex projects, with many professionals required at different stages, most firms opt for a fully integrated Professional Services Automation System. A system like this can be the difference between firms growing and firms staying still. Small efficiency gains can result in big profits. The global research organisation,
Service Performance Insight (SPI)
, backs this up. Data from their
2016 report: PS Maturity Benchmark
, taken from 257 organisations (minimum of 100 employees, average employee size 1,315) showed that companies with a Professional Service Automation Solution
achieved 26% more profits
than those that didn't. When this was combined with a
CRM
(Customer Relationship Management) Solution profits
increased by 44% 
compared to those professional service organisations with neither. We at
The CRM Team
love to help companies increase their profits. We sell a Professional Service Automation Solution built by Microsoft, called
Project Service
. It's a complete system for project sales, resourcing, delivery and billing. We love it. See if it could help you increase your profitability by watching the two-minute overview video above. You also might like to read our article looking at
 its features
.
Don't miss more articles by The CRM Team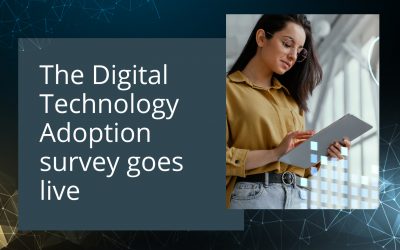 The Digital Technology Adoption survey goes live On the 4th May, we launched a survey on the state of digital technology adoptionin South Africa The CRM Team partnered with ITWeb to conduct a survey on the state of digital technology adoption in South Africa....
Looking for more of the latest headlines?