Automated and Amplified: Sales Meets A.I.
Sales is evolving. Predictive and powerful, it's no longer just speed that separates the best from the rest – it's processing power. Today's strongest sales engines are not only blisteringly quick – thanks to A.I. they're now intelligent.
Consider the research:
Why AI? To better optimise and prioritise
Consider a salesperson's typical day: prioritise leads. Nurture some. Close others. Trawl customer data for new prospects. Send a follow-up email. Personalise a pitch…
At core is this: working out how best to spend the next chunk of time, when there never seems to be enough of it.
It's a classic game of optimisation: working out how best to deploy resources – in this case time, energy and focus – in a resource-constrained environment.
So, optimisation is where it's at. But here's the kicker: the human brain isn't all that good at optimising, particularly in data-dense environments.
And here's the fixer: machines are great at it.
Using A.I. to simplify
Given the massive amounts of data salespeople need to draw from when both searching for new leads and managing existing accounts – data covering everything from business and personal details to buying histories and account statistics – getting machines to do much of the grunt work makes sense.
And it's why many companies have already tapped into the abilities of A.I., in turn remaking how they approach the sales process.
5 ways AI can improve the sales process:
1. More accurate aim. A.I. is able to isolate the products, services and solutions that will best meet a specific customer's needs with extreme accuracy. The input comes from data – a growing amount of it. Everything from internal customer records, customer interactions and a rising number of external sources yield the information needed to make suggestions and interactions more meaningful.
2. Superior speed. Real-time customer buying behaviour can be analysed by A.I. in order to refine its algorithms, meaning audience targeting stays dynamic. Moreover, admin is reduced. By automatically capturing the right data from email to populate CRM records, there's less of a  need for manual updating by sales staff.
3. Better insight. By monitoring communications to and from a customer, A.I. is able to assess the health of that relationship. This allows salespeople to put in time where it matters most. And forcus on deal most likely to close.
4. Improved prioritisation. Analysing thousands of leads is an impossible task for time-poor sales teams. AI is able to identify which lead might benefit from a follow up email, specific pitch, or relationship nurturing – cutting through the complexity.
5. Better personalisation. The interactions that produce the best results – be that in terms of deal size, increased loyalty scores or customer satisfaction – are personal, tailored and above all relevant. In the digital age, customers expect personalisation as a given. By drawing on background data, A.I. is able to make targeted recommendations.
Microsoft Dynamics' next-level A.I.
Over the last couple of years, Microsoft has been upgrading every node in its Azure cloud platform. This multibillion-dollar investment now allows Azure to run a host of A.I., cognitive computing and neural networking-based applications.
The result is that Dynamics 365 Enterprise Edition brings together Microsoft's customer relationship management suites and infuses the entire platform with new, advanced AI capabilities.
Two new stand-alone A.I. apps are also debuting as part of the Dynamics 365 Enterprise Edition: Customer Insights and Relationship Insights. These apps leverage the power of Azure machine learning algorithms and Cortana predicative intelligence to bring new insights to data, whether that data is in Dynamics 365 apps or Office 365.
To find out more about A.I. and supercharging your sales process, check out our Microsoft sales solution.
Don't miss more articles by The CRM Team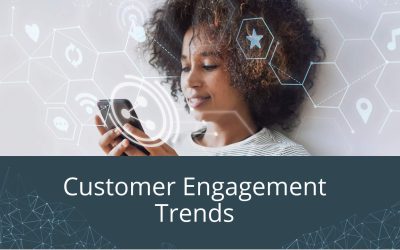 Customer Engagement TrendsBrands are built on the success of their customer service. Instead of it being a responsive measure to deal with complaints, companies are learning to take personalised, empathetic customer care right to the heart of everything they do. This...
Looking for more of the latest headlines?