Improving service & relationship management: Microsoft Dynamics 365 & Astute
Find out how they are doing it.
"Since implementing the solution … we have seen a huge improvement in client satisfaction."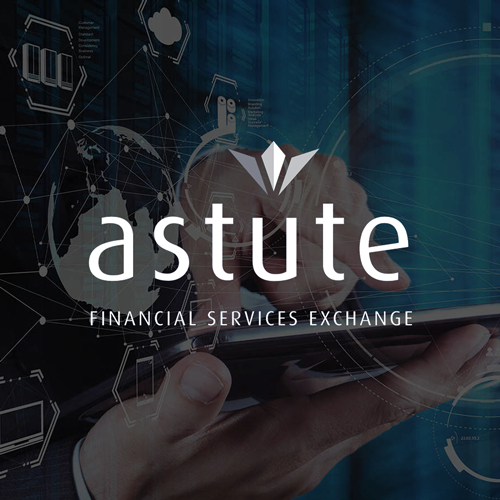 Products and Services
Microsoft Dynamics 365
Industry
Financial Services
Organization Size
200 – 500 Emplyees
Country
South Africa
Astute is a partnership between companies involved in the long-term insurance industry. The group wanted to upgrade to a powerful cloud-based CRM solution that would integrate seamlessly with Office 365.
A new way of managing services
By leveraging the power of Microsoft Dynamics, The CRM Team enabled Astute to move away from a restrictive, multi-tenanted CRM environment to a fully integrated cloud solution.
Seeking greater function and freedom
'Astute was established to bring together content providers and partners in data-switching in the long-term insurance industry,' notes Michelle Taylor, Service Delivery Manager at Astute.
However, the company faced a problem – it had outgrown the capabilities of its existing CRM solution. The tool was housed within a partner-hosted, multi-tenanted environment and lagged the most current version of Microsoft CRM. Upgrading to a single server was not possible.
Certain capabilities around SLAs, contracts and entitlement management had also required a separate build, notes Wynand Roos, Head of Solutions and Technology at The CRM Team. The client found this cumbersome as it presented functionality issues.
There were additional pressures too, notes Roos. Astute faced regulatory change and tightening. Service-level breaches were becoming costly. As such, a solution that allowed for time management and notified users of key deadlines was crucial.
A drive toward Dynamics
Astute wanted to take advantage of the latest innovations made available through Microsoft Dynamics, notes Roos. The platform's ability to provide integrated SLA management was a key factor.
A comprehensive cloud solution
'We came across The CRM Team who, from the first engagement, gave us a really comfortable feeling. They were very professional in their engagement with us and made us feel comfortable in the knowledge that they had the skill,' notes Taylor.
The recommended solution enabled Astute to take advantage of the capabilities of the newest version of Microsoft Dynamics CRM Online, streamlining the groups full digital environment. Further, the solution could also be leveraged with an existing Office 365 suite.
Specifically, the solution addressed key challenges. These related to issues the group had been experiencing regarding SLAs, entitlements and contract management, notes Roos. In this way, the potential for breaches and the threat of penalties were reduced.
'Because Astute already had a CRM solution in-house,' says Taylor, 'it was easy for us to take this approach to upgrade … The user training was minimal … I can definitely recommend that any company using an on-premises solution upgrade to online.'
Implementation
The three-week implementation, which required integration with an existing financial system, was powered Agile methodology. This approach made the deployment both very rapid and highly effective.
"The CRM Team were really professional in every engagement with us." Michelle Taylor
The CRM Team leads clients on their digital transformation journey, providing innovative next-generation technology solutions and services, particularly in the area of customer relationship management.
Email:
ïnfo@thecrmteam.com
Results
The final Dynamics-powered solution allowed Astute to manage its CRM requirements within a fully integrated environment. The group is no longer weighed down by build-ons or the constraints of other CRM tenants.
'Since implementing the solution, we have seen a huge reduction in our clients' unhappiness,' notes Zama Ngcobo, Team Leader at Astute. 'This is due to us being able to tell clients, when they contact us, whether we have logged their query and where we are in the process of resolving it.'
'It was easy for us to take this approach to upgrade,' adds Taylor.