The CRM Team and Simple join forces!
Empowering marketing, to deliver a brilliant customer experience
London and South Africa, March 04, 2021: The CRM Team, expert implementers of world-leading customer engagement technology, and Simple MRM Ltd, enablers of result-driven marketing and customer experience, announce a favourable partnership.
The alliance is a natural fit between two Microsoft partners focused on transforming the customer experience through technology. Properly coordinated sales and marketing improves engagement and advocacy with a brand, ultimately increasing the lifetime value of the customer.
The CRM Team brings together tons of customer data with AI in Microsoft Dynamics 365, to create a single customer record, providing sales, marketing and service teams with unique insights to take action, automate repetitive processes and engage customers like never before. As experts in project and change management, the team deliver fastest time to value for customers investing in Microsoft technologies.
Simple empowers teams further as the command centre for managing marketing resources, delegating jobs at pace to build campaigns that wow customers, with content that's brand compliant, consistent and approved by business leaders. This governed material is readily available to the wider team to strengthen all customer engagements, increase productivity and unleash more effective marketing.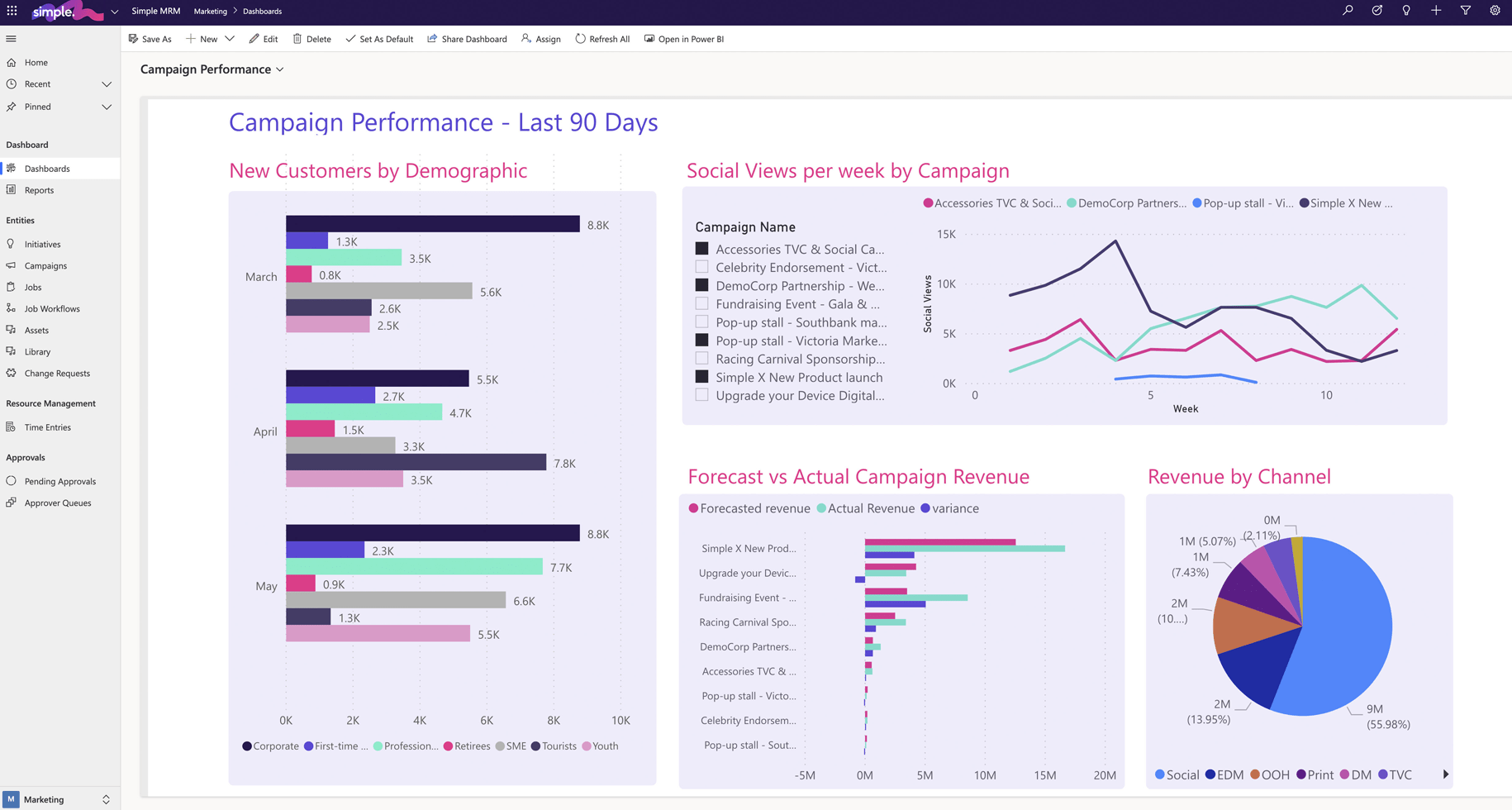 "Our partnership with Simple is designed with our customers' marketing teams in mind. We consistently heard of specific challenges that marketing teams face, and these were only made worse during the pandemic. The solution from Simple helps us address these challenges. And the insight, expertise and engagement model provided by Nick and his team will ensure that we can instantly transform how marketing teams collaborate, innovate and adapt."

Paul Slade, CEO- The CRM Team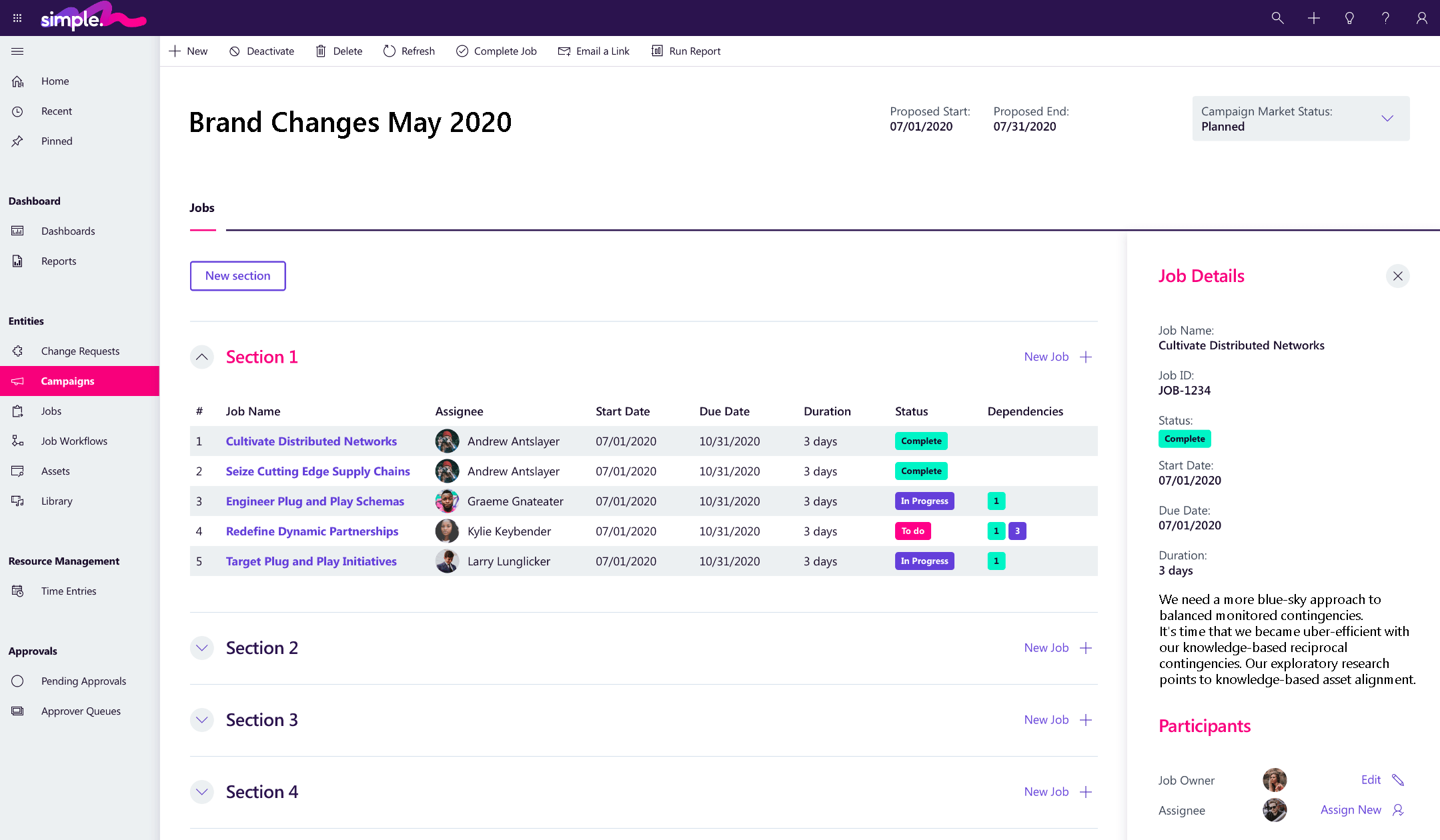 Simple is your command centre for managing marketing resources, budgets, assets, campaigns and customer experiences. As a single central tool for directing marketing operations, Simple lets you focus on creating brilliant marketing and customer experiences.
"Simple is built on Microsoft to empower all things marketing, but the enterprise solution has wide-reaching benefits across all departments, giving stakeholder visibility and enabling marketing, sales and service teams alike. The CRM Team are the perfect partner to support customers in delivering their targeted business outcomes through leveraging technology, to jointly transform business operations." 

Aden Forrest, CEO – Simple MRM Ltd
Deliver a brilliant customer experience!
Don't miss more articles by The CRM Team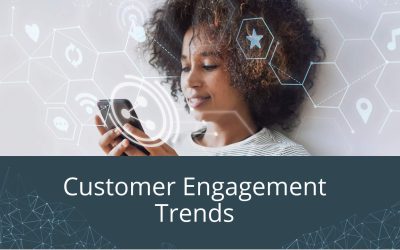 Customer Engagement TrendsBrands are built on the success of their customer service. Instead of it being a responsive measure to deal with complaints, companies are learning to take personalised, empathetic customer care right to the heart of everything they do. This...
Looking for more of the latest headlines?