Enhance the customer experience
Microsoft Dynamics 365 & First Group
"After extensive research, First Group decided to go with Dynamics because we wanted to use a major CRM system that has all the processes built in and is all-inclusive – so there is room to grow into the system as the business grows."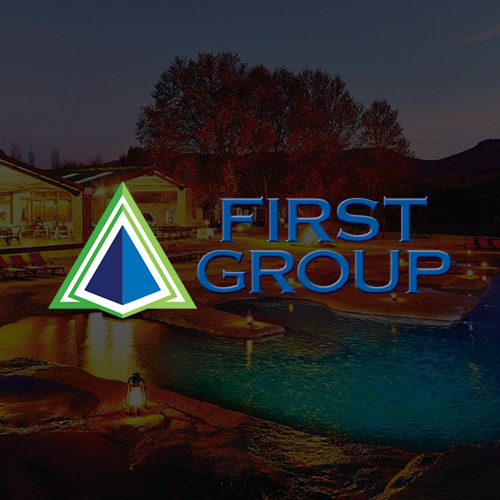 First Group is a holiday accommodation provider in South Africa with 25 hotels across South Africa and a footprint in Namibia and the United Kingdom. First Group has developed a portfolio of business and leisure accommodation providing customers with a full spectrum of hospitality options including weddings, conferencing, wellness spas, entertainment, and activities.
First Group provides managing agent services to 60 other leisure properties locally and internationally, which include front-end and back-end reservations, technical support, accounting, resort management, and maintenance.
Digitally disrupting the manual processes
Prior to the pandemic, First Group's back-end operations were manual, which resulted in slower turnaround times and much higher administrative expenditures. The group exclusively used a self-developed property management system; there were no CRM systems in place. They had systems in place to manage the products and inventory, but not customer experience.
With the help of The CRM Team, First Group was able to automate the manual processes they had in place and digitalize operations thanks to the implementation of Dynamics Marketing and Customer Insights, which enhanced efficiency and decreased manual administrative costs. The organization can now do something they have never been able to do before: receive a complete 360° customer view and observe how customers engage with the various divisions within the group.
Key benefits
The organisation can now do something they have never been able to do before:
receive a complete 360° customer view and observe how customers engage
with the various divisions within the group.
A full-featured cloud solution
After extensive research, First Group decided to go with Dynamics because they wanted to use a major CRM systems that has all the processes built in and is all-inclusive – so there is room to grow into the system as the business grows. The systems will also be able to adapt to the growing business needs, and the group will not need to switch systems should any change occur.
The pricing structure also influenced the decision. As a Microsoft-intensive business, the pricing structure worked out very well to integrate with all the other Microsoft apps that First Group also utilises.
"Dynamics also has a strong presence for third-party services in South Africa. We did not want to deploy a CRM system that requires us to communicate with people in another time zone. Working with people in the same time zone is convenient, and there are no language hurdles or other obstacles that can hamper the implementation process." – Donald Lamont, First Group
Training and Change Management
The First Group team has been trained as the solutions have been implemented, and they are now in Phase 3. The training has been well received by the group because it has made them fully capable of using the systems on their own.
Results so far
Increasing efficiency and lowering turnaround time and costs are some of the immediate benefits so far, while it is still early in the deployment of the solutions for the group to list all benefits.
The primary motivation behind this initiative was for First Group to transition its whole business model to digital. First Group employs 2500 people nationwide. The remaining staff members are based on the properties, while 500 are office administrators. All administrative tasks are now completely digital and remote. This has decreased office costs, which are now about R12,000,000 annually.
"The biggest mistake we made was waiting too long to implement a CRM solution. I would advise all businesses to invest in a CRM solution as soon as possible. It is absolutely worth it" – Donald Lamont, First Group 
What's next?
First Group is eager to utilise the solutions to their utmost potential. A unified 360° customer view gives the company insight into its clients, allowing it to design significantly more individualized vacation experiences for them.