DocuSign for Dynamics
Quickly get signatures or sign documents in Dynamics CRM
DocuSign makes any workflow or approval simple, secure and fully digital
Designed for easy integration
DocuSign for Dynamics CRM is designed to be highly configurable and help you close business faster.
Route contracts to the people you choose, allowing decision makers to review and approve contracts within minutes.
Signed agreements are legally binding and backed by a court-admissible audit trail.
Gain more control and visibility into your business process
Customize documents and reduce errors by pre-populating documents from existing Dynamics data.
Update records in Dynamics when the information is changed by a signer.
Send documents that are stored in SharePoint or save completed documents back to SharePoint.
DocuSign for Dynamics provides an audit trail of edits and notifies every signer when a document is changed – giving your users visibility into the entire process.
Get signatures or sign documents with ease
Signing or getting signatures on a document is simple using DocuSign for Dynamics 365.
The "Send with DocuSign" action is preconfigured, allowing you to easily send or sign a document stored in Dynamics CRM.
Workflow assemblies make it easy to customize DocuSign to fit your business process.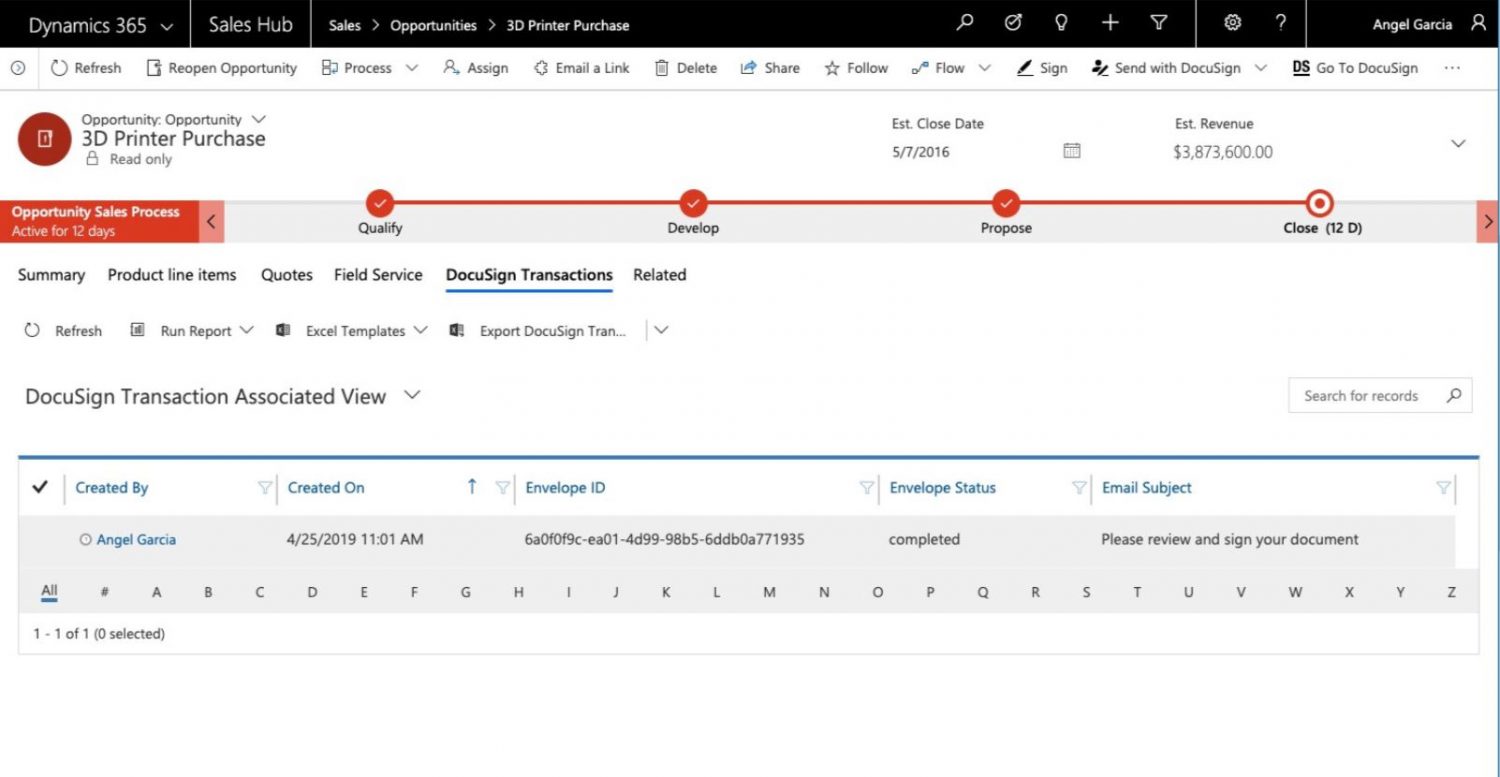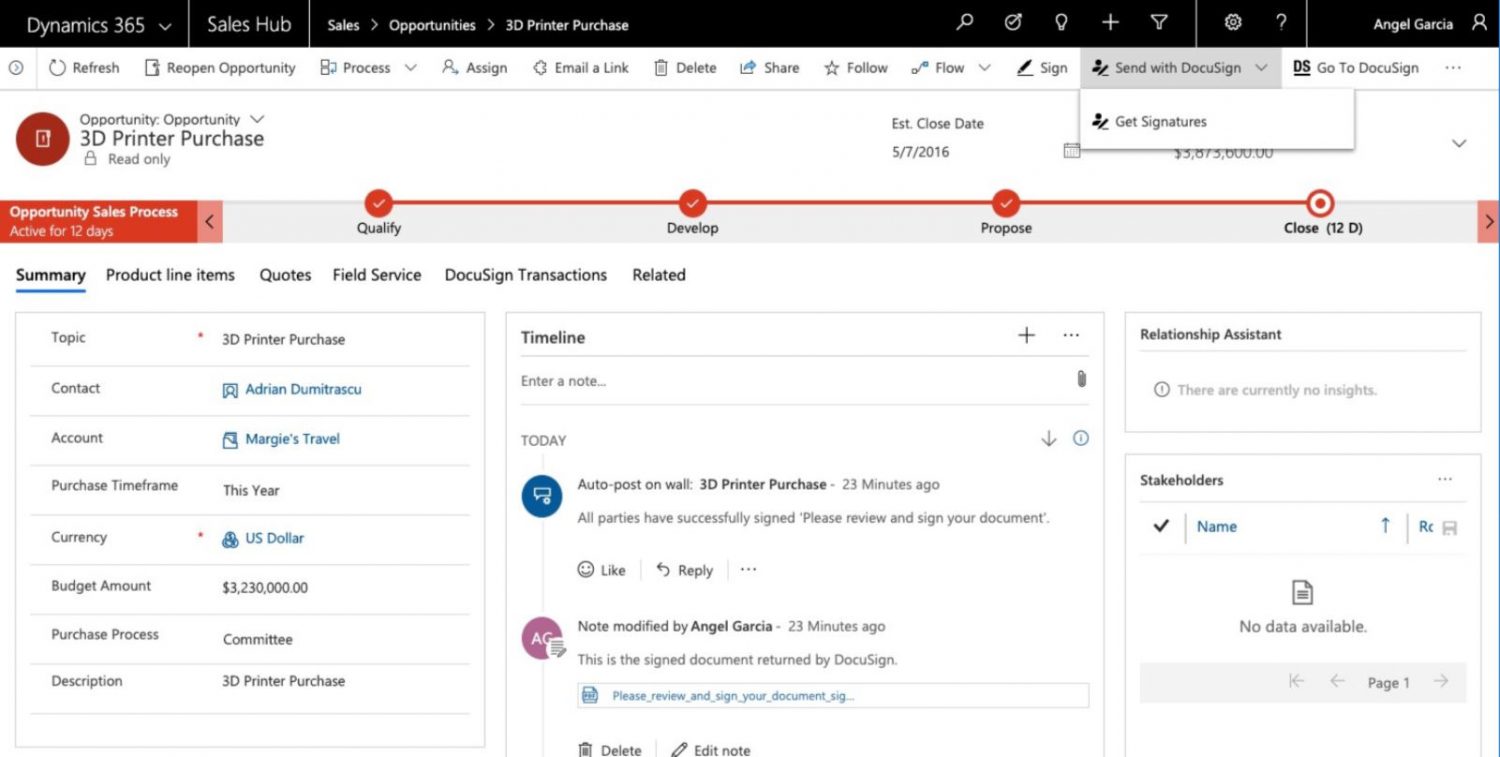 Get an expert to contact you!