Where's my CRM button gone?
If you logged into your office portal this morning you may have been surprised.
The CRM button wasn't there!
In case you missed it, Dynamics CRM is no more. 'What?!?' you may say.
But don't worry.
Microsoft has evolved their cloud ERP and CRM solutions into as single entity: Dynamics 365, (with a pretty cool looking icon to boot.)
If you have a Dynamics CRM Online licence, you'll still get all the functionality you are used to by clicking on the new button. But don't be deceived. This is more than a cosmetic change. We think you'll really benefit from the changes you'll see in the coming months.
But back to today. When you click on the Dynamics 365 button you'll notice that the opening page has changed.
You still get the option to choose your CRM environment but before you click on your preferred app, Microsoft offers you a tour of the rest of the page.
The big thing to note is the main menu button no longer opens up a new tab and returns you to your previous portal. Instead, you will get a record of your Dynamics 365 apps.
This is going to get increasingly important. With Dynamics 365 running as a suite of apps, you'll be able to access the different elements of CRM separately: Sales, Marketing, Field Service, Customer Service, etc.
But you'll also be able to access the apps your own company builds. (Yes, you read that correctly!) PowerApps – Microsoft's no-code app-builder – is bundled as part of Dynamics 365 so expect to see increased efficiencies and automation become a normal part of your business. We are really impressed by it.
In addition to this, apps from third parties that you purchase to give extra functionality (read the old XRM) will also be available through a link to AppSource. So before you go crazy on PowerApps, it's worth checking that somebody hasn't already saved you time with a low-cost add-on.
For us, it's a really positive move. But we can't wait for Microsoft to add in the other components they've announced. E.g. embedding the Cortana Intelligence Suite, Power BI and Azure Machine Learning capabilities directly in Dynamics 365.
Keep an eye on your menus – you may see a few pleasant surprises soon.
Don't miss more articles by The CRM Team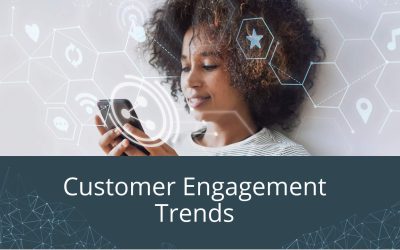 Customer Engagement TrendsBrands are built on the success of their customer service. Instead of it being a responsive measure to deal with complaints, companies are learning to take personalised, empathetic customer care right to the heart of everything they do. This...