Traviata
Tailored to fit the unique processes in the Insurance industry.
As an extension to Microsoft Dynamics 365, designed specifically for the insurance sector, Traviata supports Direct and/or Indirect distribution channels in a single environment
Customer Relationship Management: The Single View of the Customer centralizes information about parties (policy holders, beneficiaries…) that is often spread over different departments in one single 360° view.

Policy Management: Manage policies directly in the system or by retrieving information managed in another system. Easily access the information related to a policy such as the policy holder, the beneficiaries, risk objects, clauses, account balance, etc.

Claims Management: Traviata CRM for Insurance Claims management offers an integrated 360° view and uses business process flows and other features of Dynamics 365 to optimize the handling of claims.

And many more features: Full sales journey support – Marketing Management – Reporting / Dashboards – Product catalog – Compliance Management – Contact Management.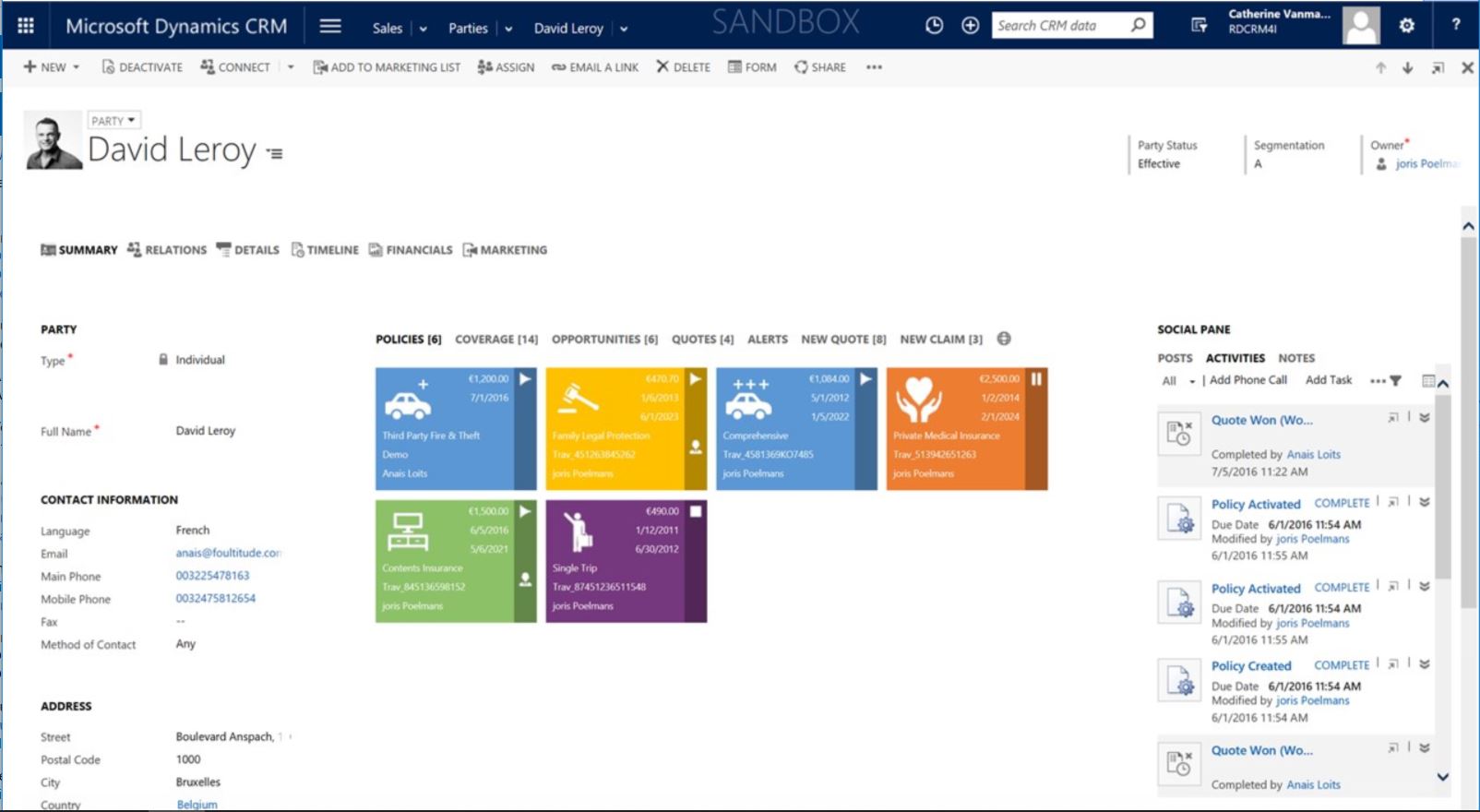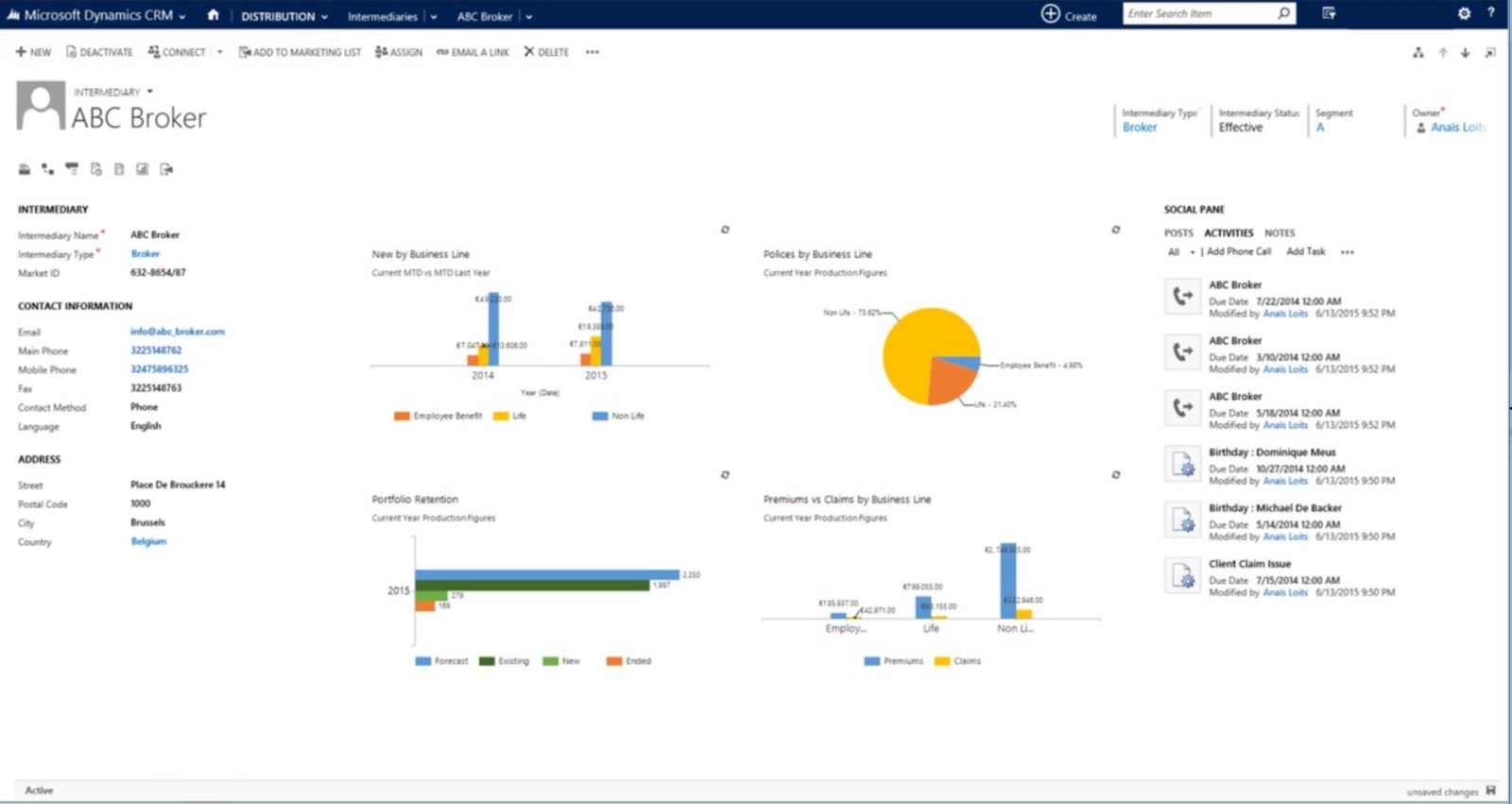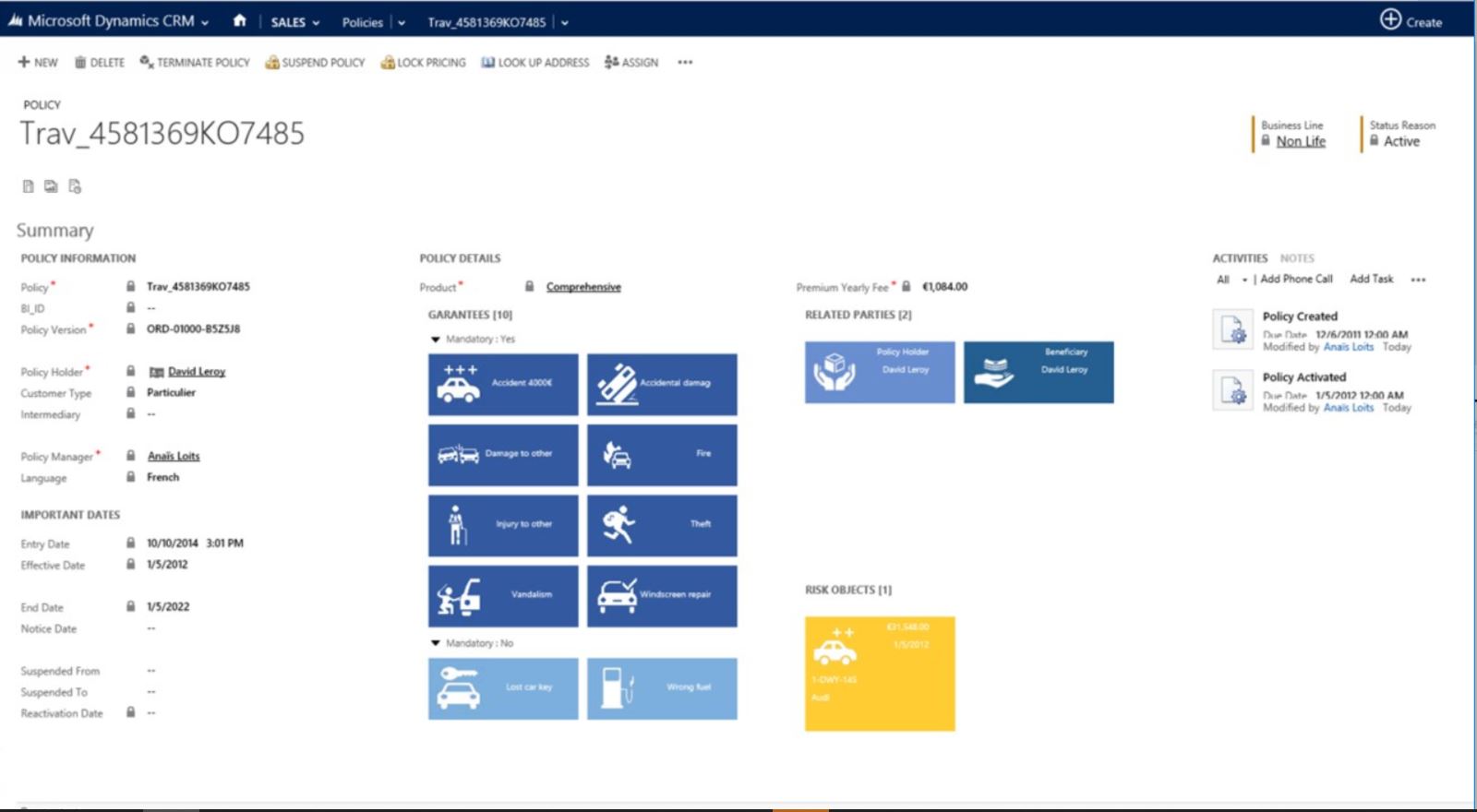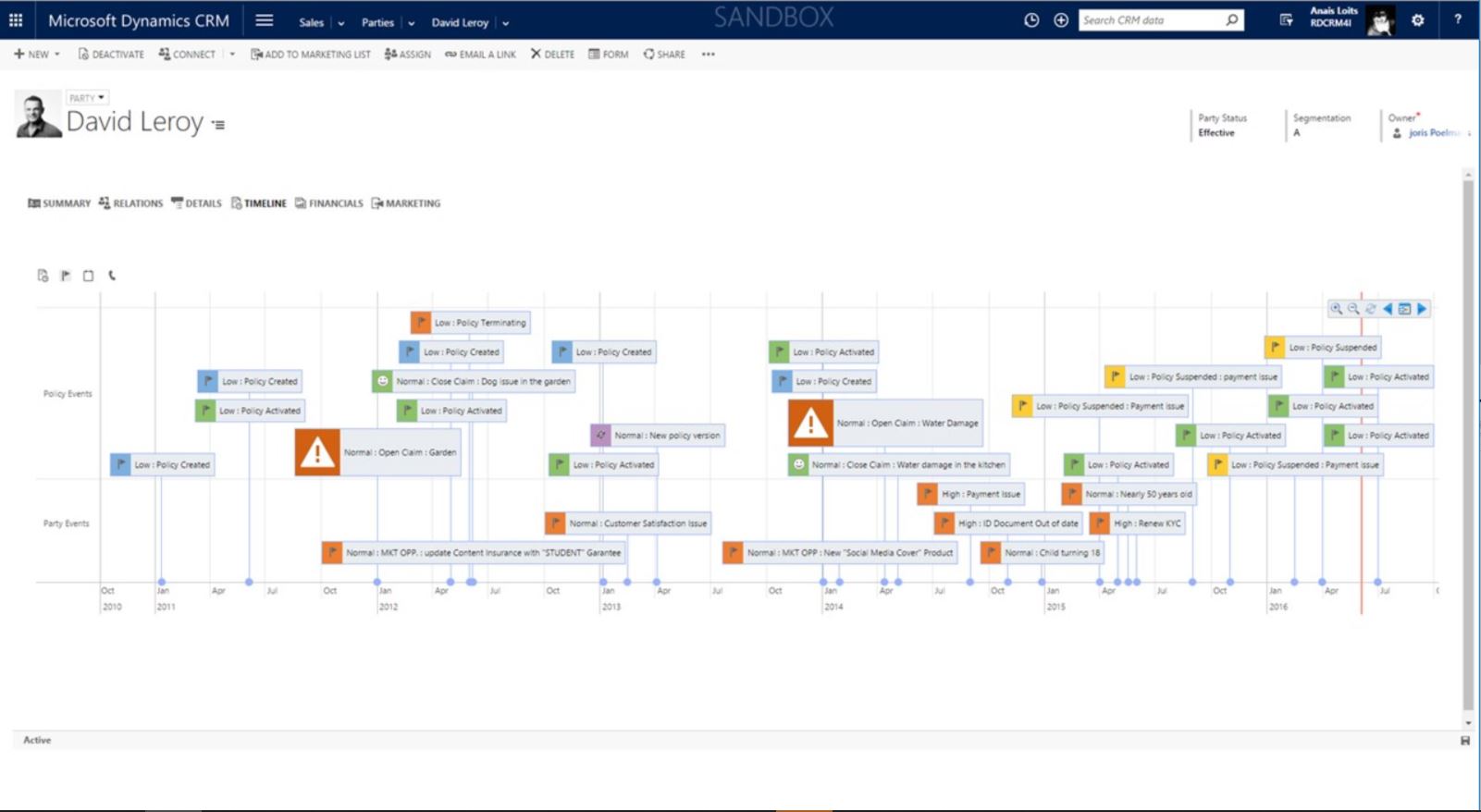 Get an expert to contact you!