The Digital Technology Adoption survey goes live
On the 4th May, we launched a survey on the state of digital technology adoption
in South Africa
The CRM Team partnered with ITWeb to conduct a survey on the state of digital technology adoption in South Africa. The aim is to find out how effectively companies and people are adopting technology in different industries.
The survey aims to establish whether companies have digital adoption strategies in place, understand their challenges and determine where they are on deploying new technologies. More importantly, it looks at the current technologies implemented, and whether there's a risk of users not adopting the technology, which can result in a failed implementation.
Mark James, Head of Training at The CRM Team, says any company that implements new software should address user adoption and not simply software deployment. "The primary concern is that companies may be adopting technology without having a long-term strategy in place to ensure that people are using the technology to its full capacity."
"All too often technology adoption strategies end up being the last item on the checklist, with training and user adoption not really considered as a key factor. Alternatively, the business thinks it will manage this internally, and simply never gets around to it," he explains.
The main objective of The CRM Team is to support businesses in driving successful digital technology adoption in their organisations. Properly managed digital technology adoption is essential to stay competitive for companies hoping to leverage digital technology to create new opportunities for the business and provide value to their customers.
"We're hoping that the survey results will help us improve our service to clients when it comes to digital technology adoption and training, by uncovering what they feel is lacking when it comes to engagement on digital adoption," says James.
"Businesses may not realise the importance of having a digital adoption strategy, or what it means for their business. But simply put, without that strategy in place, your technology has a bigger risk of failing," he concludes.
By completing the questionnaire, one contributor stands a chance to win a R3 000 Takealot voucher. The survey is available here: https://www.itweb.co.za/survey/G2JN1gP7O9qjL6mO
More about The CRM Team
The CRM Team implements world-class CRM solutions for companies, transforming their customer experiences to increase revenues and reduce costs.
Using state-of-the-art Microsoft technologies, we help companies automate marketing, improve sales forecasting and deliver omni-channel customer service.
Our unique implementation and training approach ensures that customers get excellent user adoption.
Don't miss more articles by The CRM Team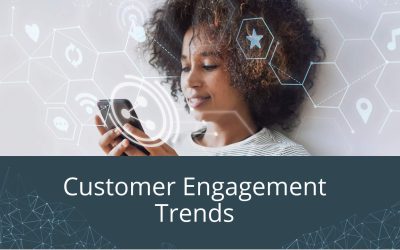 Customer Engagement TrendsBrands are built on the success of their customer service. Instead of it being a responsive measure to deal with complaints, companies are learning to take personalised, empathetic customer care right to the heart of everything they do. This...