Microsoft Dynamics 365 – Portals
"You can't hide from the mobile trend and there's no substitute for having access to information anytime."
Microsoft custom research on digital transformation of sales, 2016
Create a modern connected experience.
In today's digital world, online portals have become the defacto connection point for brands.  Self-service that maximises the efficiency of every interaction is key and drives the top concerns of any organisation:  empowering users, having connected interactions across channels, and empowering organisations to be successful.
Provide access to knowledge and resources at any time and on any device with real-time interactions between web users and Dynamics 365. Reduce silos of user information and customer data to gain actionable insights.
Increase brand loyalty and trust by providing self-service access to knowledge, content and business processes that reduce time to resolution, complete requests and tasks and increase transparency.
Gain choice and flexibility with an extensible web portal fully integrated with Dynamics 365. Powered by the reliability and scalability of Dynamics 365 and Azure and allowing your organisation to focus on high-value customer interactions.
increase in use of online forums and communities for self-help
of incoming service requests require field visits
of global consumers now expect a brand or organization to offer a self-service portal
of consumers use web or mobile self-service to find answers
Customer & employee self-service
Knowledge – Enhanced knowledge management with product filtering and content access levels.
Discussion Forums – Deepen customer relationships and loyalty with conversations between employees, customers and experts.
Support – Reduce support costs by enabling case deflection, exposing knowledge articles and forum content in search.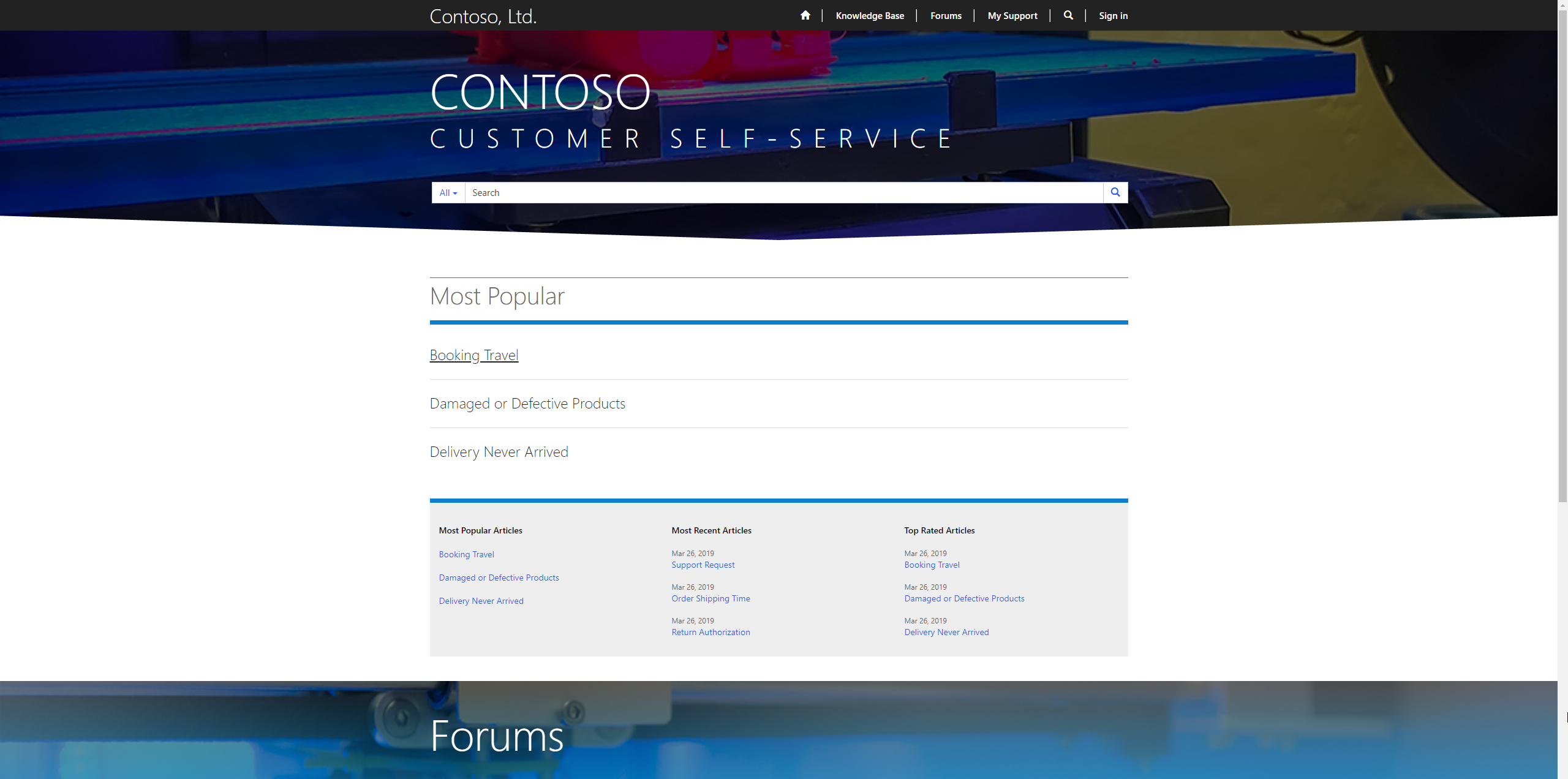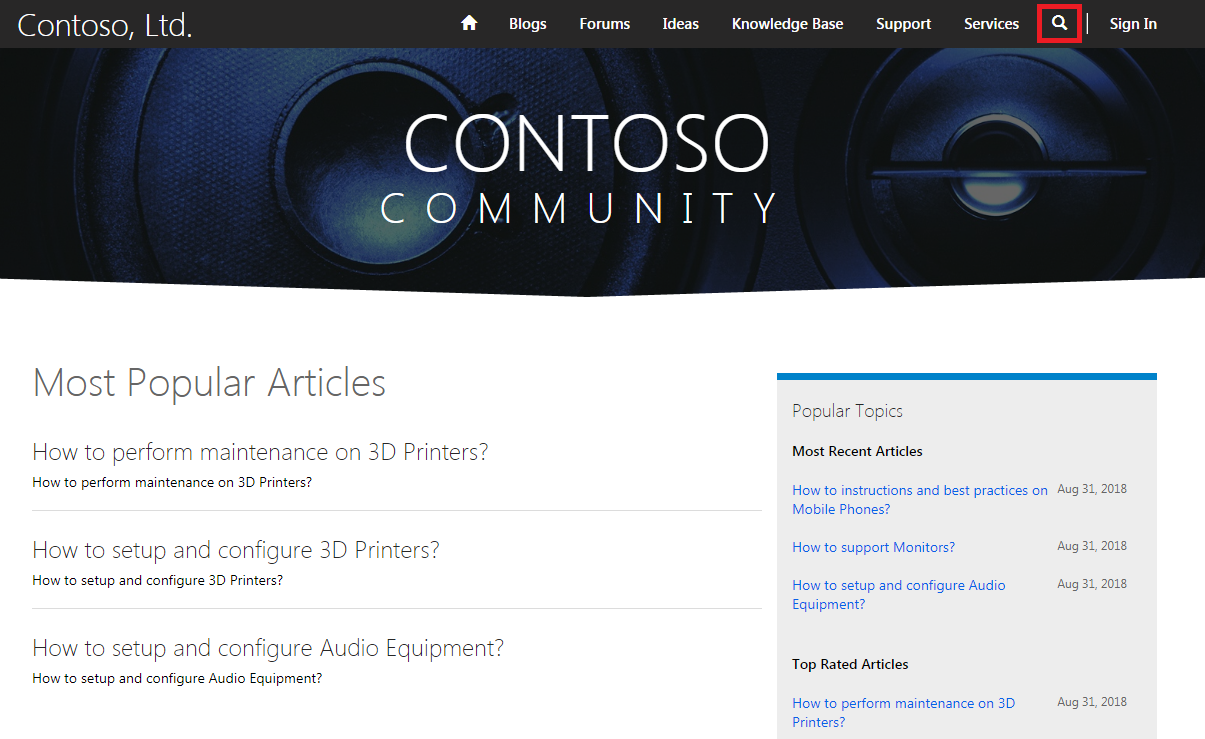 Community
Discussion Forums – Grow communities and deepen relationships with users helping users, reduce support costs.
Blogs – Keep customer engagement high with frequent articles that establish subject matter expertise and supports the brand.
Ideas – Collect and track ideas and share outcomes to close the feedback loop.  Encourage contributions, comments and ratings.
Partner
Lead Distribution and Registration – Configure intelligent lead distribution, reduce channel conflict, allocate compensation and track partner performance.
Account Management – Manage new and existing business relationships, permissions and rights to reach deeper within partner organisations.
Multi-Partner Collaboration – Allow multiple partners to collaborate on the same opportunity to maximise selling and implementation experiences.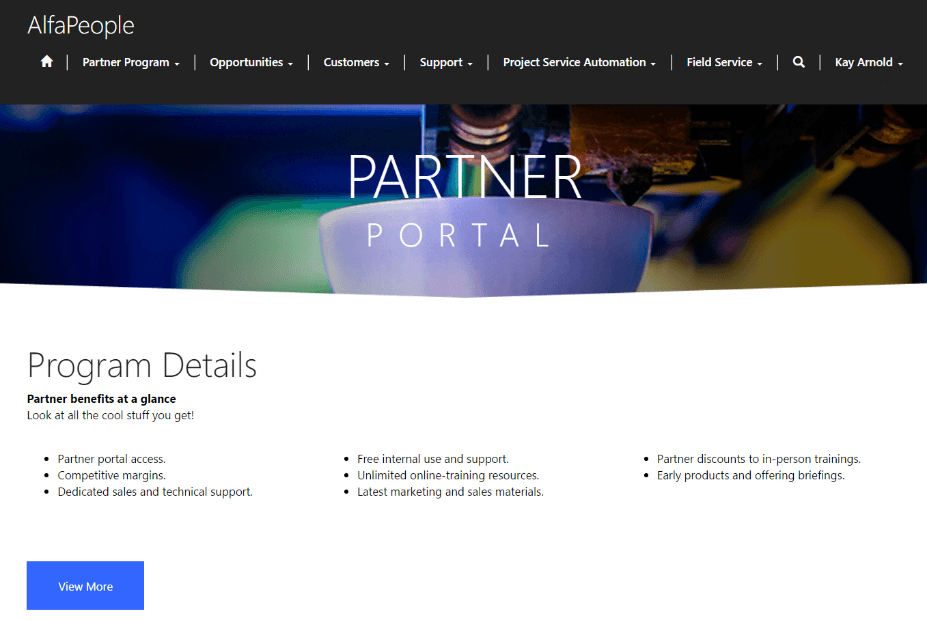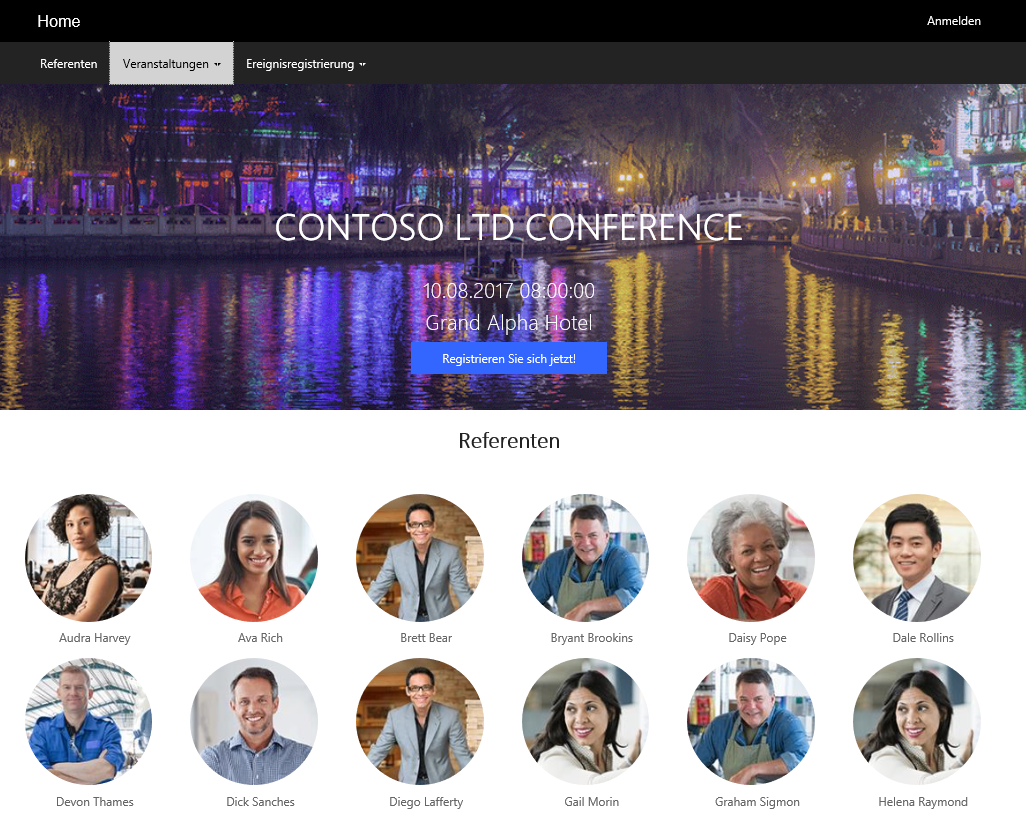 New Portals
Events – Event Management for conferences, webinars and events.  Supports sessions and tracks, manages attendance and logistics.
Field Service – Provides your partner channel and customers a 360 view of work order, agreements, assets and invoices.
Project Service Automation – Allows partners to view project information including quotes invoices, and bookable resources.