Intelli-CTI for
Dynamics 365
Intelli-CTi for Microsoft Dynamics 365 connects you with your customers
Transform your customer engagements by making them connected, personalized and efficient. 
Creating stronger connections between you and your customers is essential in order to compete with modern businesses. intelli-CTi for Microsoft Dynamics 365 provides your users with caller context to ensure telephone calls are always personal and to the point. Integrating Dynamics 365 with your telephone activity will intelligently and automatically surface key customer information to best assist in customer interactions.
Empower your users with fast and reliable inbound call handling
Improve your user's experience with increased accuracy of outbound dialing
Encourage best practice with efficient call flow management
Ensure that all call data is captured with holistic post-call processing
Realize total visibility of your telephone engagements with call reporting, BI and analysis
intelli-CTi ensures Dynamics 365 users achieve better telephone calls.Users are now empowered to use information from Dynamics 365 to proactively engage with customers on each and every telephone call. Being instantly informed with the context of each caller, users can spend less time fishing for data and more time providing an efficient and consistent customer experience both during and post the call.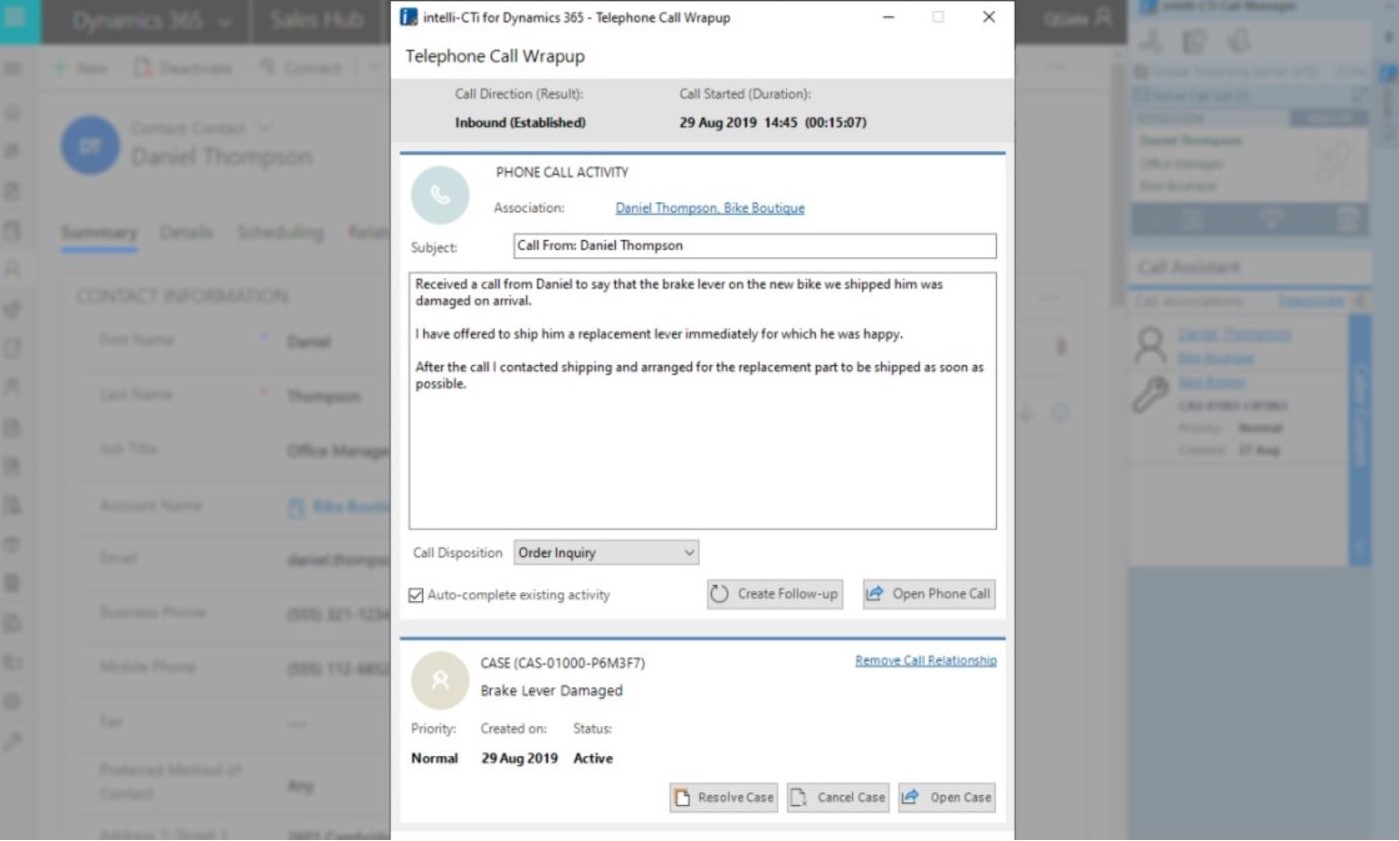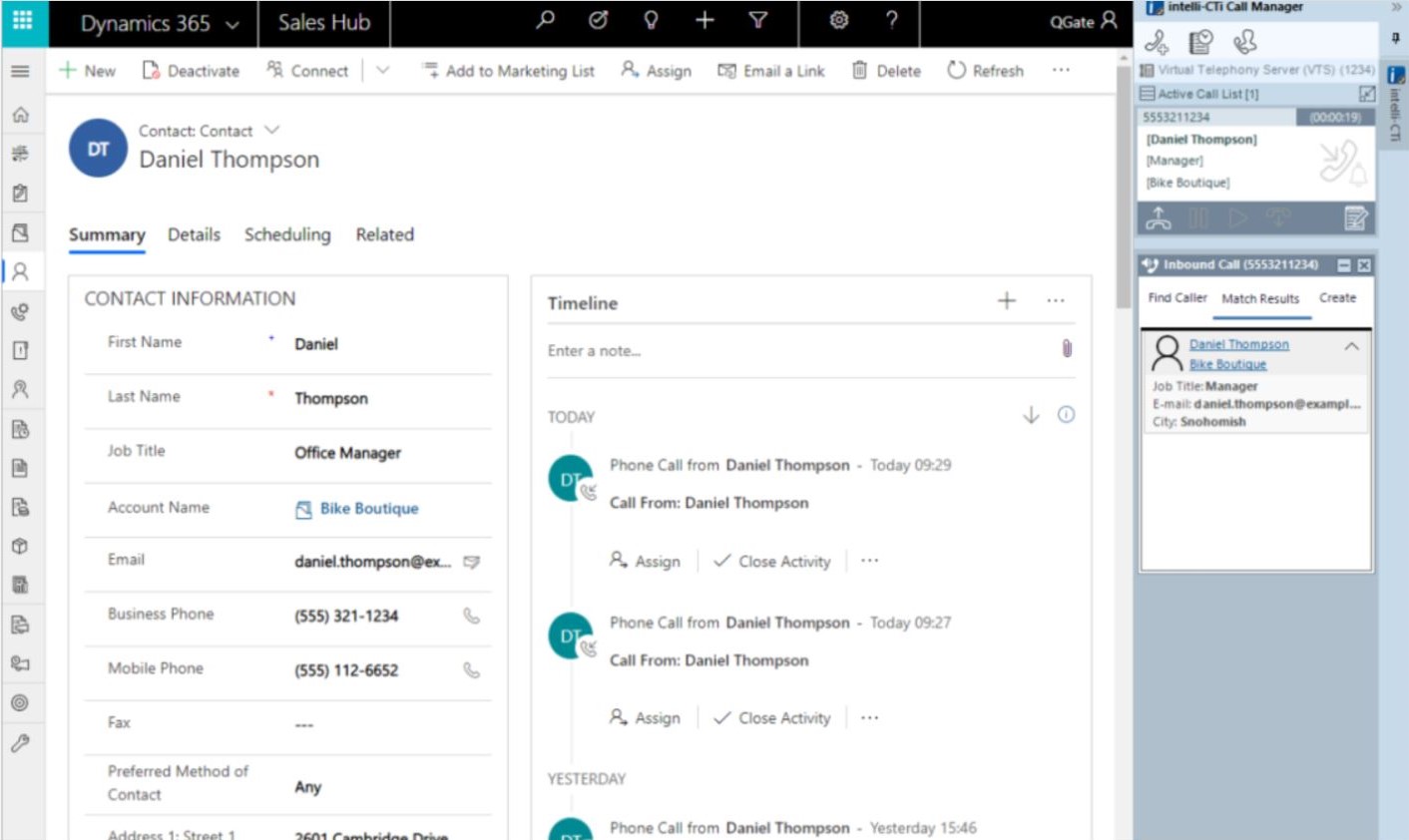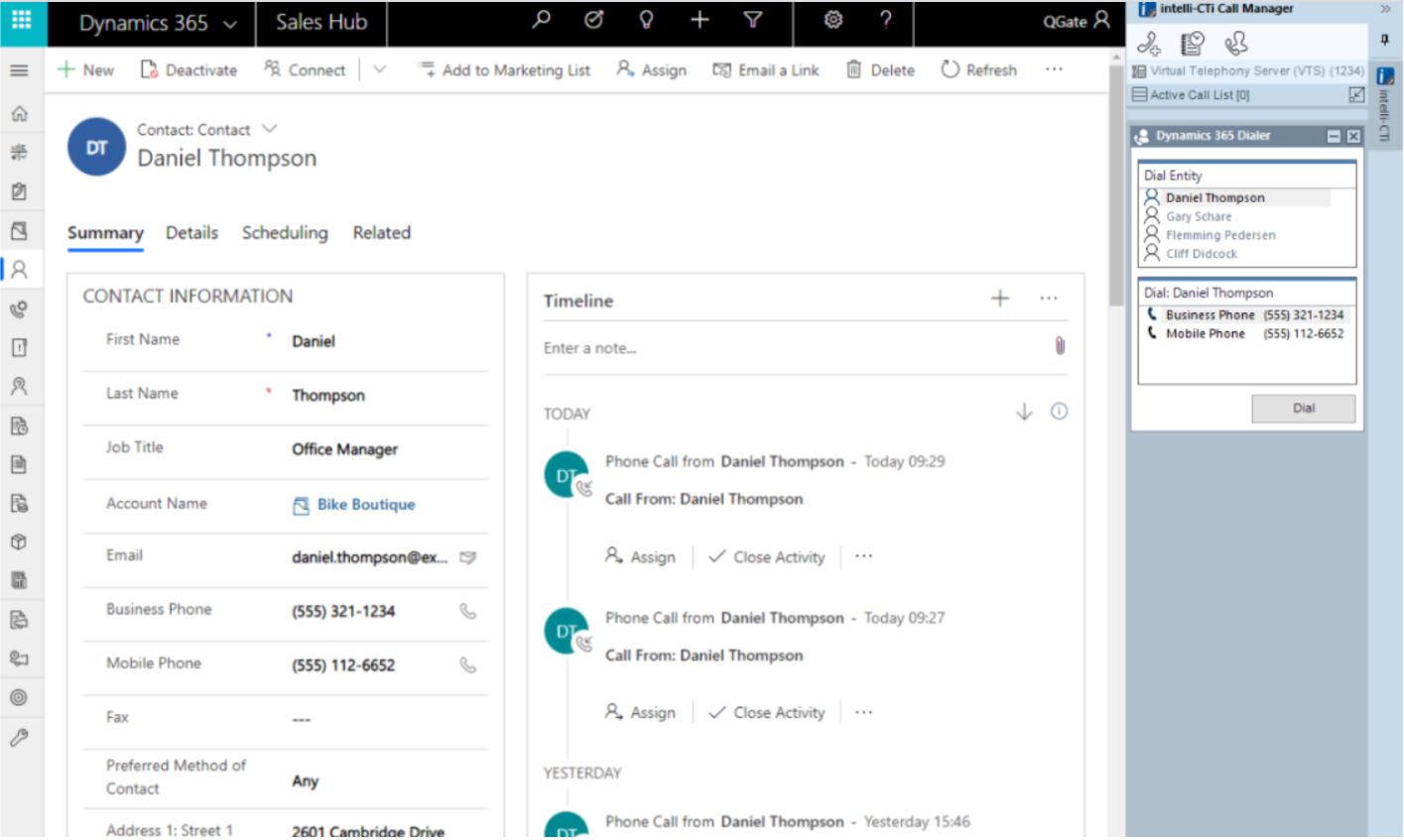 Get an expert to contact you!