Thank you! 
Please check your email for the download link.

Have a look at our latest blog articles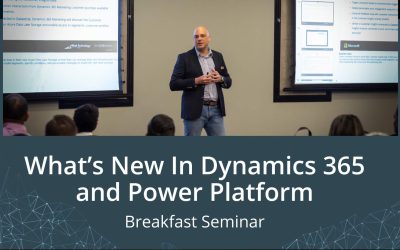 What's New In Dynamics 365 and Power Platform Breakfast SeminarDue to lockdown restrictions, it has been two and a half years since we, The CRM Team, have been able to host an in-person event with customers and prospects. So, when the President announced that hard...
read more
Want to see how Dynamics 365 can transform your business?
Sign up for a Discover Dynamics session!