User Adoption Monitor 
Manage & Analyze Dynamics 365 CRM Process
Review and Administer CRM Usage by tracking activity in Dynamics 365 with User Adoption Monitor
Track, monitor and manage most common actions performed by users in Dynamics 365 with User Adoption Monitor. An effective tool for managers or administrators for monitoring the usage of Dynamics 365. User Adoption Monitor supports all the Dynamics CRM deployment models beginning CRM 2011
Features
Track Actions: User Adoption Monitor lets managers track actions of Dynamics 365 CRM users including – Create, Read, Delete, Update, Set State and Form Opens.
Track login & Notify Workflow Failure: UAM enables reporting on user login in an easy to understand reports and charts. In case the workflow set to track user login fails then a notification is sent informing the user about the workflow failure.
CRM Adoption Tracking: UAM allows managers to monitor Dynamics 365 CRM usage of their team members by tracking various web activities performed by them in the CRM manually.
Configurable: The monitoring can be configured to the choice of entities and actions, which are preferred or are important to their business processes.
Easy for Analysis: UAM does the tracking and stores activity stats within Dynamics 365 CRM in a format that is easy to report on using either the OOB Charts or SSRS Reports.
Tracking Summaries: Ability to choose the period by which the tracking should be summarized. It can be summarized by Daily, Weekly or Monthly basis. The duration can be selected based on targets or goals set for users.
Leaderboard and Performance Dashboards: Easily view the activity breakup and individual user performance across Dynamics 365 CRM application through Dashboard visualizations to list out key metrics.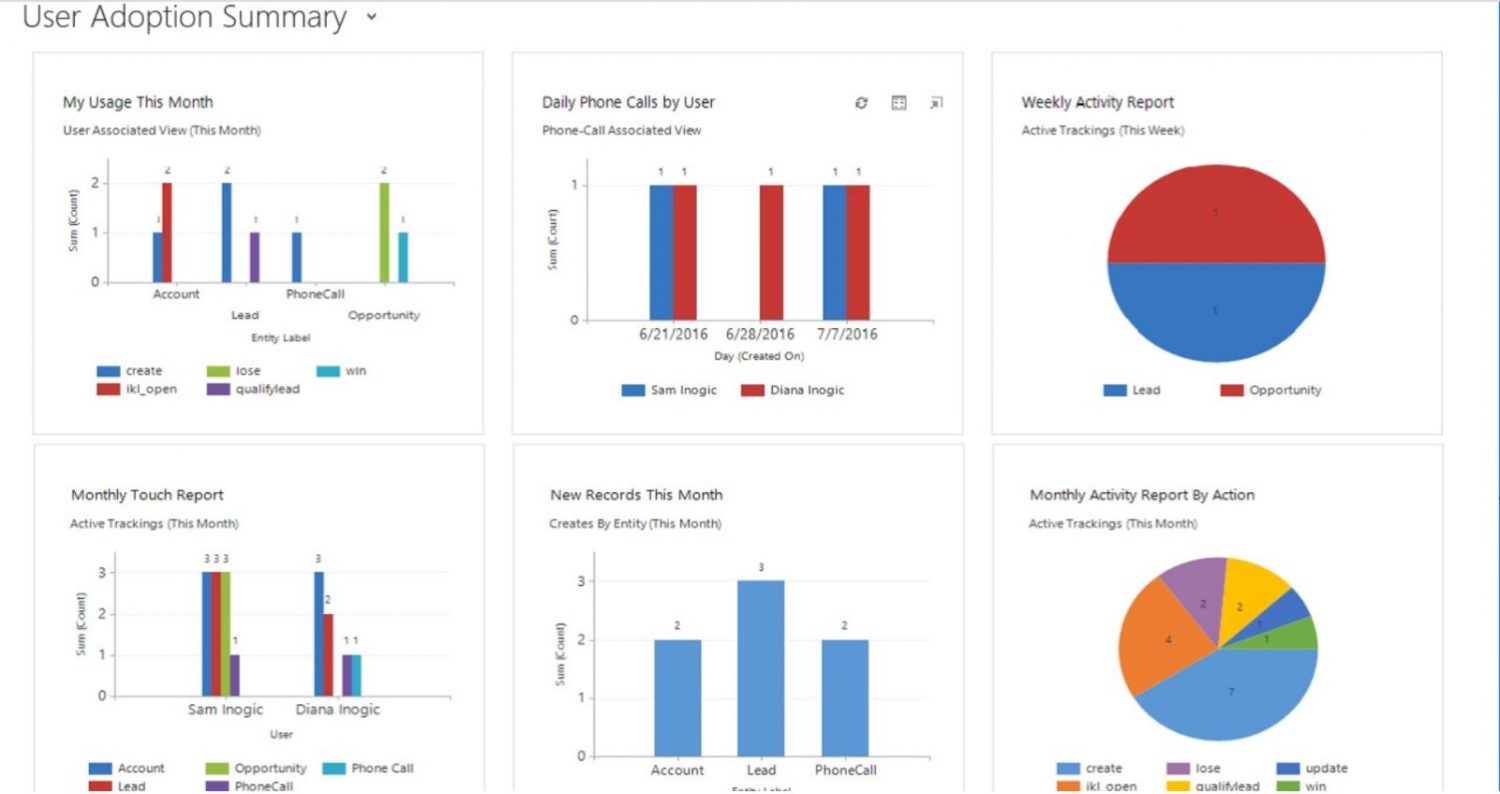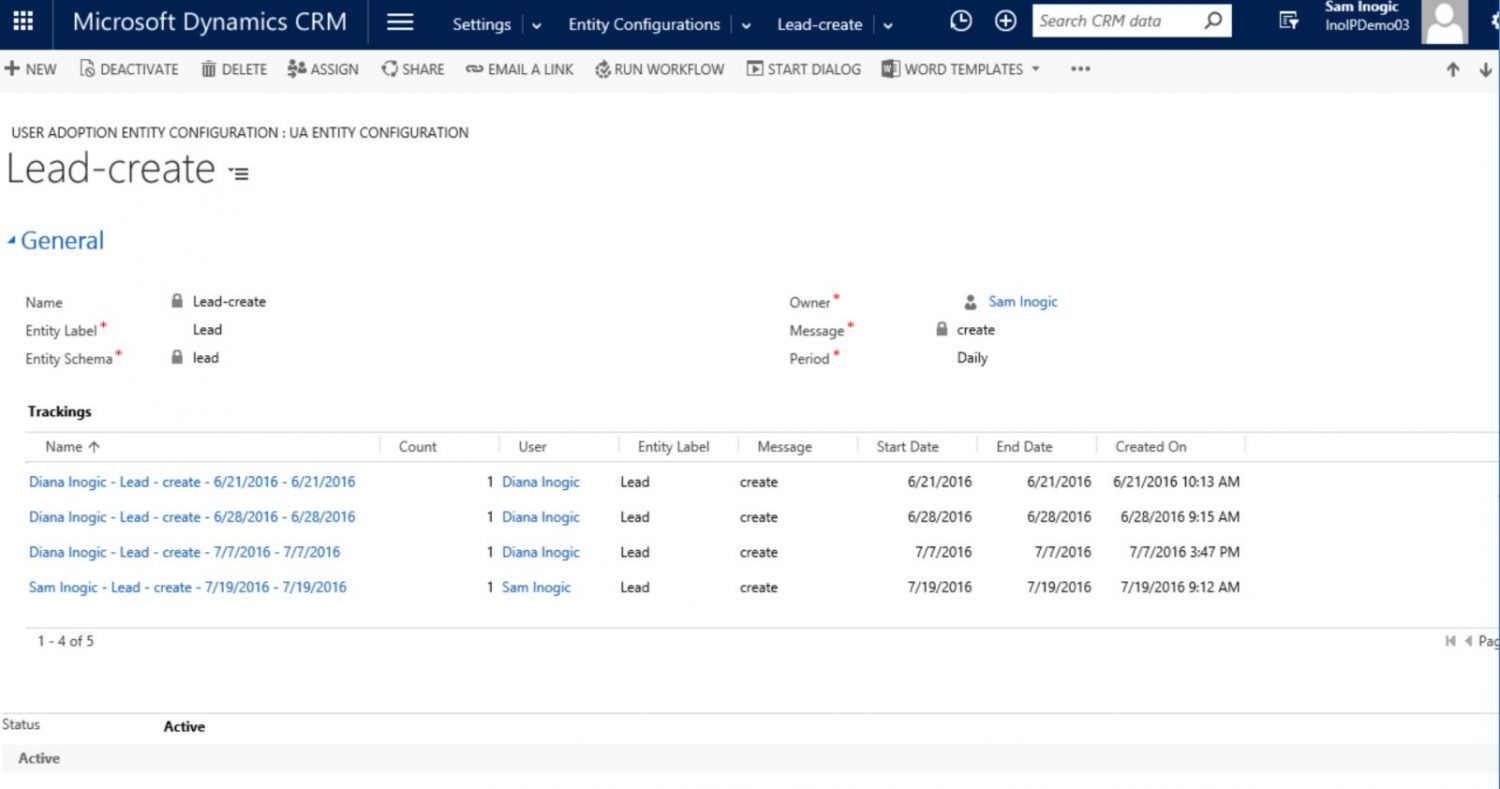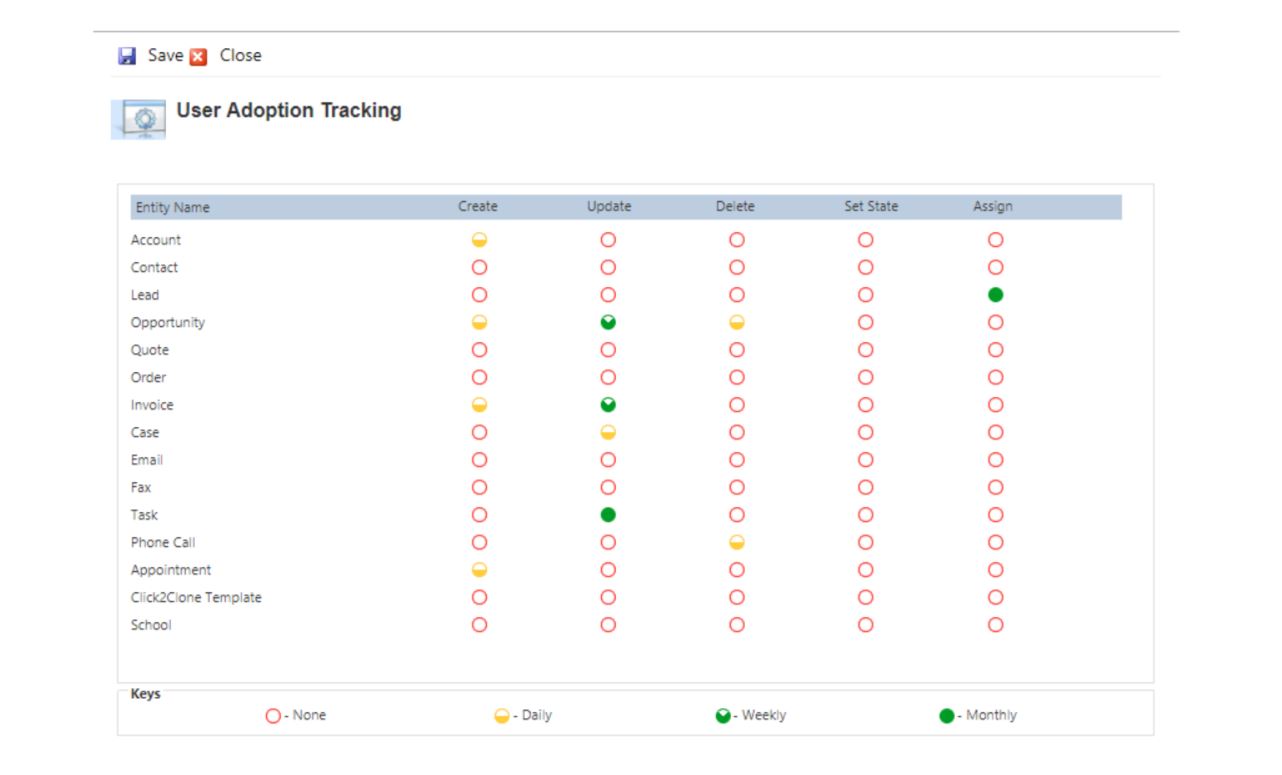 Get an expert to contact you!